Focus on 300cc Segment From Yamaha was reported last year with a single-cylinder 350-400cc in the making, now that's the RD350 talking from the past!
In what could be potentially termed as a turnaround strategy, Japanese motorcycle maker Yamaha has decided to focus on selling premium bikes in India. The company will move away from the mass market segments where the Hero and Bajaj are the dominant players. The shifted priority has come as a surprise for many as not a long ago; Yamaha started focusing on the mass market to boost its sales volume in India.
The decision to focus on the premium segment is touted as part of the company's plan to re-establish itself in the fiercely competitive two-wheeler segment of Indian automobile industry. Rather competing the rivals in a volume-driven mass market segment with 100-125 cc bikes, Yamaha will up the ante in 150cc and above capacity segment for future growth.
The lower capacity 100-110 cc bikes, according to the company, will largely be exported to Latin America and Africa. Yamaha envisions achieving a market share of 10% with sales of 3-million units in India by 2025. To this effect, the company will offer new motorbikes in 300cc and above segment while its range of new premium scooters will displace 125-150 cc.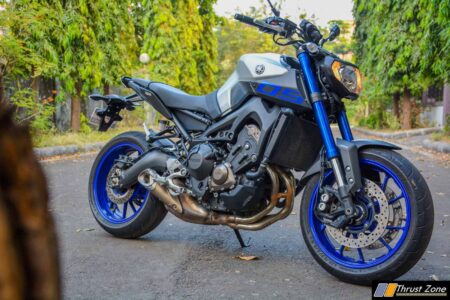 The current portfolio of the Yamaha includes the bikes like Frazer, R1, and FZ. All these bikes compete in the premium segment displacing 150 cc and above. The company is also enthusiastic about capturing the character of its popular RX 100 of 90s in its future offerings. Yamaha is also planning to invest Rs 100 crore in India over the next 3 years to boost its research and development centre. The last financial year saw the Yamaha's share falling below 4% with company ceding number five spot to Royal Enfield, which largely sells motorcycles in the premium segment. Yamaha is aiming for 1 million unit sales by end of FY2020.