Yamaha unveils the 2019 YZF-R125 and it is the ideal for European bikers to learn on.
Yamaha has achieved a lot of success with the introduction of the YZF-R15 in the Indian market. Now Yamaha will be offering many upgrades to the entry-level model- The YZF R125 which will be introduced in many of the global markets. The R125 is almost a decade old, but it didn't receive any major changes. Hence Yamaha has now taken care of it and has unveiled the 2019 model of the YZF-R125 at the 2018 INTERMOT motorcycle show.
The major and the biggest change that Yamaha has offered to the R125 is the inclusion of Variable Valve Actuation (VVA). This is also seen in the YZF R15 model which is being sold in India. With the addition of VVA, it will help the engine to deliver better low and mid-range performance, all of it without compromising on its top end delivery.
Aesthetically, the styling of the new YZF-R125 has been inspired by its eldest and powerful sibling – The R1. It gets sleek LED headlights and it is offered with sharp styling which gives the bike a sporty and attractive look.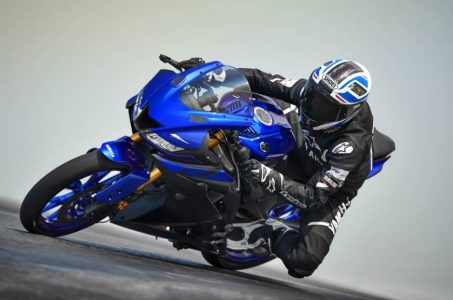 Powering the Yamaha YZF-R125 is a single cylinder liquid cooled engine that is mated with a six-speed gearbox. This motor churns out 14.7 horsepower and 12.4Nm of twist. In addition to this, the YZF-R125 also comes equipped with slipper clutch.
The 2019 iteration of the R125 comes with a revamped Deltabox and it also now gets short and lightweight aluminium swingarm. With this, it will help the R125 to improve its handling dynamics. In accordance with the previous model, the 2019 R125 now gets a wider 140/70 R17 rear tyres. The suspension and braking units remain unchanged.
Just like the previous models, Yamaha doesn't have any plans for launching the 2019 YZF-R125 in the Indian market. Stay tuned to ThrustZone to know about the latest trends and updates in the automotive industry. Also do let us know, what you feel about the 2019 Yamaha YZF-R125 in the comments section below.