2016 BMW 3 Series and 5 Series Petrol launched in India after being discontinued with the earlier model as demand for heavenly fuel increases
BMW India seems to be the talk of the town. After launching all highly expected cars in India such as the X1 to the 7-Series. It is also focusing on its existing lineup to make things better and drive in the volumes. Be it launching Mini Coopers models one after the other, such as the convertible, four and two doors. It also plans to launch engine option for existing cars as well. The 3-Series and the 5-Series are such cars which are highly important for the brand.
BMW has recently launched the 3-Series facelift in the country and is it only available with the diesel model. The petrol variant, the 328i, was taken down before the facelift came to the market as there wasn't much demand for the petrol engine as it was available in higher trims and prices were kept high. In the past two years, the demand for petrol cars has risen in the wake of diesel ban and the uncertainty of the fuel choice in this country.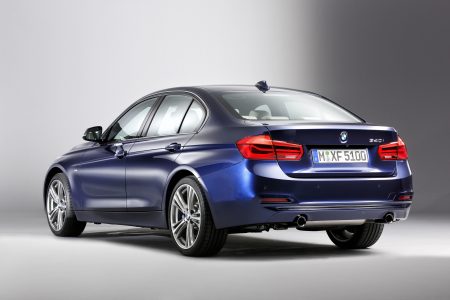 Most of the times, the entry level car buyer does prefer petrol. The rivals of the 3-Series have been selling petrol variants in huge numbers. Case in point the new Jaguar XE. 3-Series has been launched in India again with a four cylinder, two litre engine which makes 184 BHP and 270 Nm of torque.
Features such as the LED headlamps, heated wing mirrors with memory function, dual-zone climate control, ambient lighting, electrically adjustable front seats with memory options along with the BMW iDrive system that has a 6.5-inch screen which help it connect to the new BMW Apps. The 320i also gets four drive modes and 16-inch alloy wheels. Luxury variant gets 8.8-inch screen and 17-inch wheels with a better sound system, sunroof, navigation and chrome instead of piano black finish.
Launched at Price of 36.9 lakhs which is lower than the C-Class by two lakhs and three lakhs cheaper than the Jaguar XE petrol base variants or only variant when it comes to the C-Class. 42.7 lakhs for the top of the line Luxury line variant. Both cars will be CBU for the time being. Let's hope BMW finds the volumes with the car and help rise above the current market champion Mercedes and right behind Audi.