2018 BMW Models From March will get the highly awaited Adblue diesel injection in their diesel models and particulate filter in petrol motor, something VW annouced a year ago for their petrol models as well
As from the spring of 2018, extensive additions and improvements to the BMW model series is commencing. BMW BluePerformance technology including an SCR catalytic converter with AdBlue injection for diesel engines will come as standard in all series in future. Moreover, emission-reducing petrol engine particulate filters will be fitted to further models as from March 2018. An exceptionally powerful four-cylinder diesel engine will be added to the range of engines for the BMW X3 Sports Activity Vehicle. Furthermore, engine power of additional models of the BMW 3 Series and the BMW 4 Series will be transferred to the road by an 8-speed Steptronic transmission.
As from March 2018, an extended range of standard equipment will underscore the premium character of the BMW 5 Series Sedan and the BMW 5 Series Touring. Also, the highly dynamic handling characteristics of the M Performance model BMW X3 M40i will be additionally enhanced by the M Sport differential, which will be available as a standard option as from April 2018. Furthermore, the range of options from BMW ConnectedDrive will become more diverse and attractive thanks to the remote services now available as standard on all models and an extended range of functions for the Concierge Service.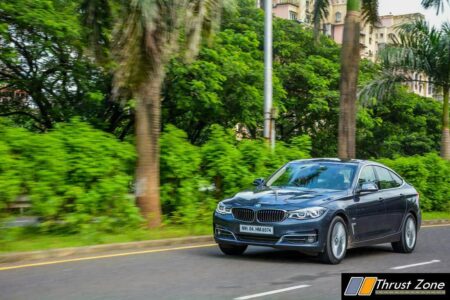 BMW ensures maximum effective reduction of nitrogen oxide emissions produced by diesel engines through the upgrade of the NOX storage catalyst to include an SCR (Selective Catalytic Reduction) system. As from the spring of 2018, BMW BluePerformance technology with AdBlue injection will also become available as standard on all diesel models of the BMW 1 Series, BMW 2 Series, BMW 3 Series and BMW 4 Series. Furthermore, following the BMW X1 xDrive20d, the BMW xDrive18d will be fitted with the SCR system. In the case of the BMW X1 xDrive18d and the BMW X1 sDrive 18d, the optimised reduction of emissions is linked to the introduction of a new, now dual fed exhaust system.
As from March 2018, additional BMW petrol-driven models will feature a petrol engine particulate filter for optimum emission performance. After the introduction of this exhaust gas purification technology in July 2017 on the BMW 220i Coupe. From March 2018, exhaust gas purification systems featured by the BMW 420i Coupe/BMW 420i xDrive Coupe and the plug-in hybrid sports car BMW i8 Coupe will be additionally fitted with a particulate filter.