Audi Employees Help Company Save 33 Million Euros all these years and last year they saved 100,000 lakh Euros by couple of suggestions given by their employees
Audi places importance on quick and lean processes in its ideas management: Experts from the relevant departments examine the employees' suggestions at headquarters and decided directly on implementation. An online tool informs the employees about how the process is progressing and ensures maximum transparency. An internal ideas agency accompanies and advises the employees. The Audi employees receive financial rewards from the company for suggestions that are implemented, the amount of which depends on the savings achieved The Audi Ideas Program shows that very clearly. So it's very important to us as members of the Works Council that our colleagues personally profit from their improvement suggestions.
Often it is apparently small, unspectacular ideas from one's own working area that improve processes, avoid waste or make work easier. For example, two auto‑mechatronics apprentices had the idea of marking torque‑wrench sockets green and red. The color system eases the fitting of the sockets, prevents the wrong use of the tool and therefore saves time.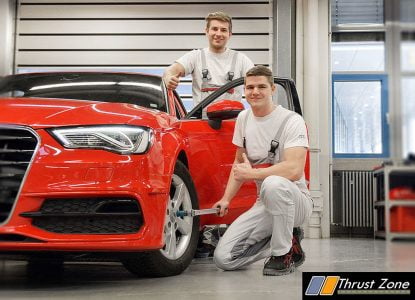 Thanks to the idea of two employees in engine development, Audi saves approximately €100,000 each year. The two maintenance workers noticed that the ventilation systems in their buildings were operating day and night. Their suggestion: reducing the fans' speed when no‑one is present. Meanwhile, the ventilation systems are switched on during the week only from 6 a.m. until 10 p.m.
In the area of quality assurance, three employees improved the method of measuring car doors: They reduced the time required to adjust the measuring instruments from 34 to just 18 minutes for each door. As a result, they and their colleagues save 200 working hours each year, in which they can now concentrate on other tasks.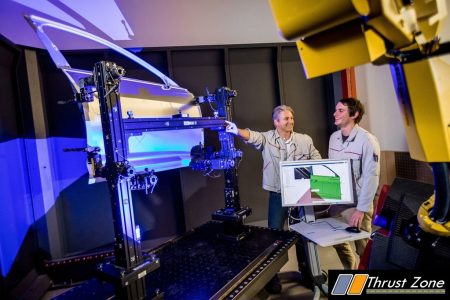 There has been an employee suggestion scheme at Audi for 50 years now, and the Ideas Program has existed in its current form since 1994. The Audi Group has established ideas programs also at its other plants in Europe. In Győr and Brussels, the company implemented more than 10,100 employee suggestions in 2017 and thus saved approximately €33 million.