2018 Ducati Monster 797 India Review: We spend some time and give you first impressions of the most promising Ducati for all newbie riders out there
Enchanting –
Quintessential Ducati Monster Styling
Superlative chassis, brakes, engine
Accessible ergonomics and a practical daily ride
Features and essentionals loaded
Unsatisfying –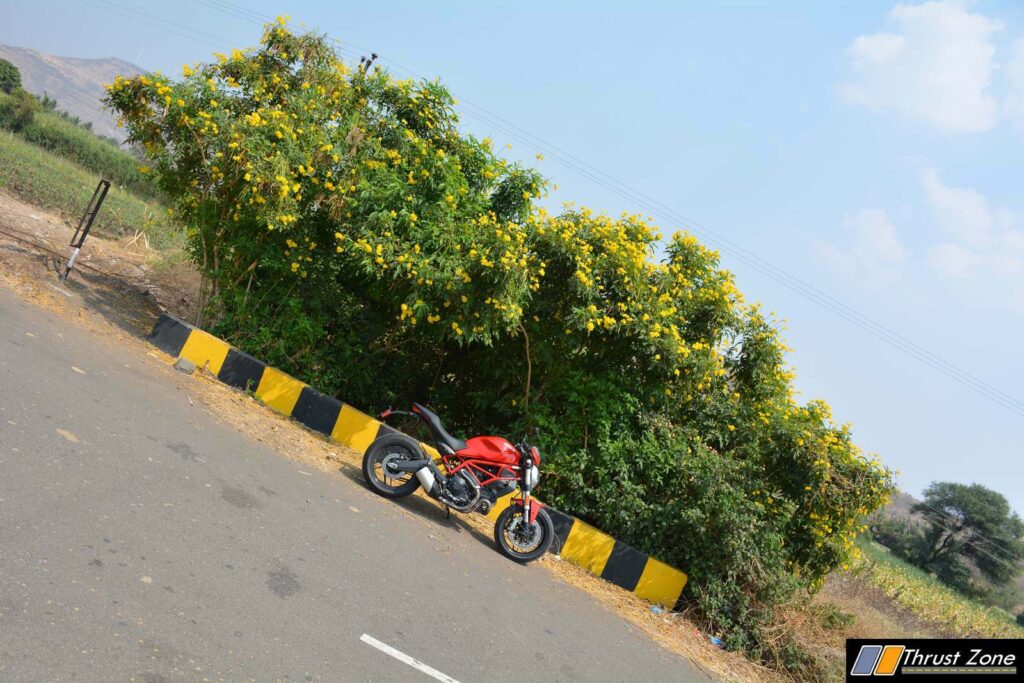 Monster, a word synonym with an imaginary creature which cannot be tamed or isn't friendly. The Monster we have seen in the past from Ducati are almost perfect examples. The raw power, the lack of refinement and the way the power was delivered downright raw and riders needed a good amount of skills to hop on it and reach remotely close to its limit. The Monster 797 is completely opposite of that.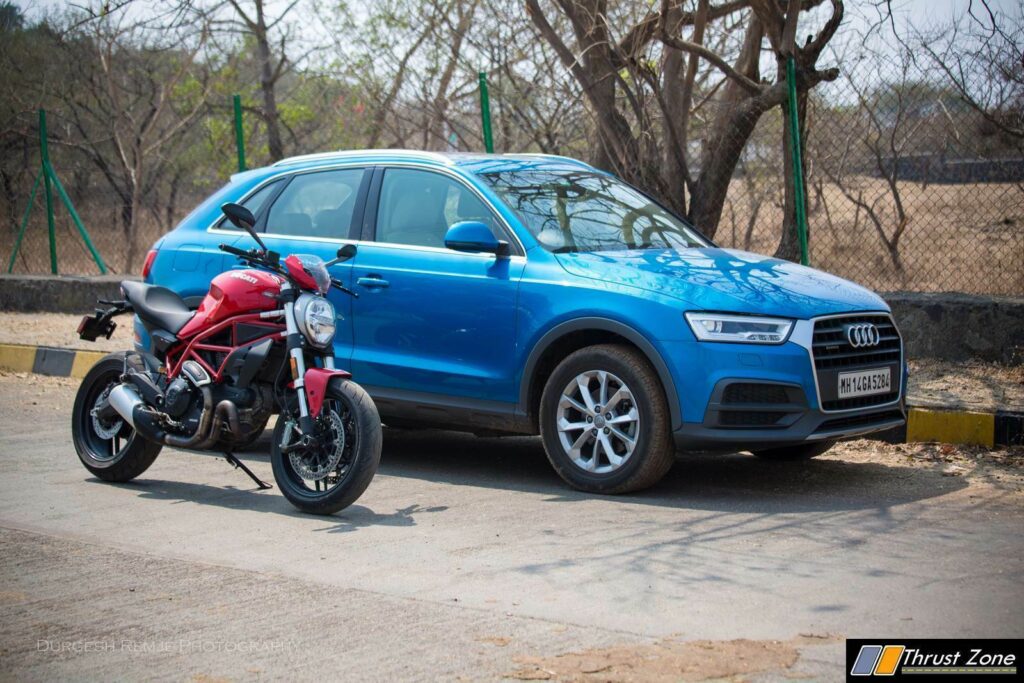 The other Monsters are being tamed and they have become great companions instead of things who just wanted to kill you. We got our hands on the Monster 797. A motorcycle which was the most hyped launch of 2017. The manufacturer launched it along the Multistrada 950 and pricing was almost spot on. However, there have been several ups and down over all this time. We test ride it and analyze and give you details whether you should pay to get a Monster (797) in your garage.
Design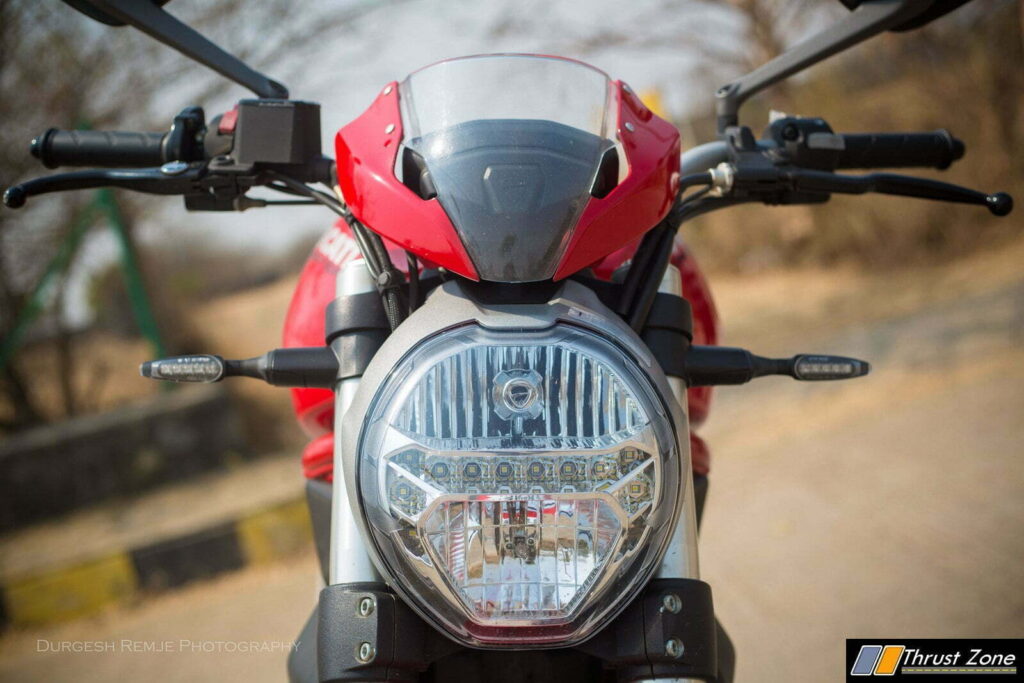 Quintessential Monster indeed, when it comes to styling. The split headlights with LED DRL, the stubby and chunky looking visor on the top, the way tank has recesses and creases. The swooping subframe and the bare minimum rear-end with a small LED tail-lamp all make it stand out. Even more, the Trellis frame, silver forks and yellow monoshock help you spot a Ducati Monster from kilometers away. Stubby exhaust, short wheelbase and length make it a proper hooligan street-fighter ready to take on urban jungles and highways.
Speedo and Switches
Speedo has all the tell-tale lights, digital tachometer, speedometer, two trip meters, a clock and more essentials such as fuel efficiency parameters. All of the settings on the cluster are controlled by the LH switch which has the menu toggle button along with an oddly placed horn button, high beam button, and a pass light button. The right side has the ignition button and engine kill switch and hazards light button.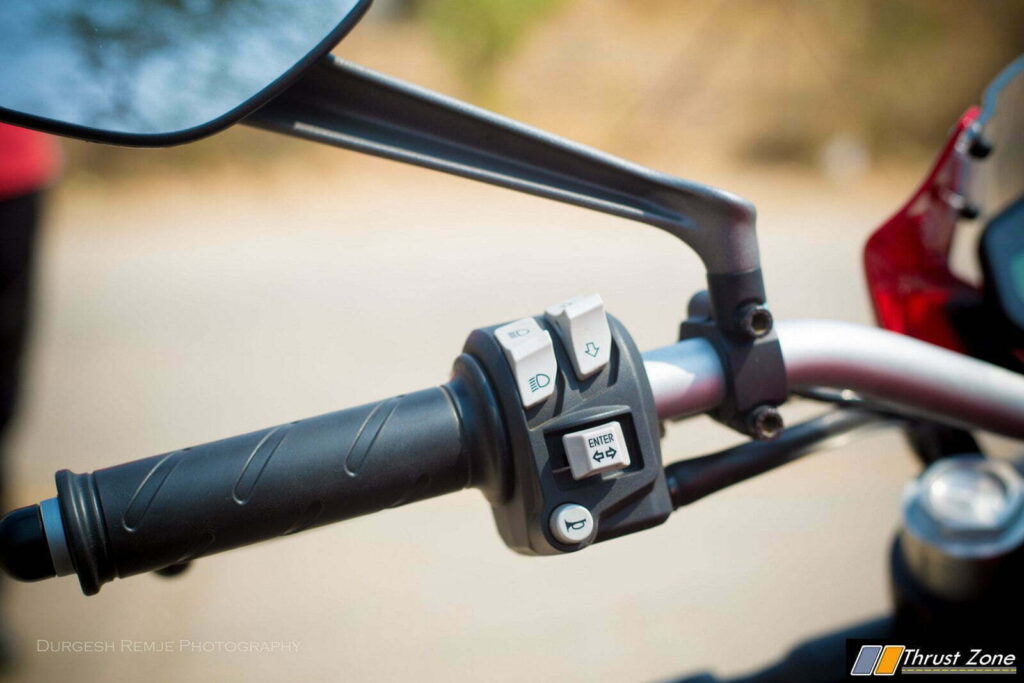 Ergonomics
The seat height is low, the handlebars are pushed ahead and set lower to give a comfortable yet sporty riding position. The pegs are placed well and offer very good legroom to all types of riders. The seat could be better in terms of cushioning as it is stiffer and has less padding. Comfort for the pillion is good enough but there are no grab rails Rear view mirrors could be a tad bit bigger.
Performance
The 803cc engine makes 73 BHP of power and 69 Nm of torque from its air-cooled 2-valve layout which are desmodromically actuated. The motor is extremely smooth and unlike a Ducati in many ways. The power delivery is extremely linear, the valve actuation noises are rarely heard at idle or below 3000 RPM, it is that silent. This, with a responsive engine and easy to manage throttle makes the Monster 797 extremely easy to ride.
There is a good amount of top-end performance for a naked bike and it can cruise at 140 km/hr all day long. This is a genuine 200 km/hr bike. The gearing is spot on and there is good rideability by Ducati standards in the city and midrange is good but could be impressive, the lack of power, a bit that is, is visible. We wish it was a bit lighter as the motorcycle stands at 193 kg kerb weight. The 6-Speed gearbox is smooth, the clutch is light enough and the gearing is spot on and aids in rider friendly-ness. Overall, the Ducati magic is missing a bit because of the linearity but it makes for a great bike in terms of the powertrain to live with it.
Dynamics
Ride and handling on the Ducati Monster 797 is a great balance due to a combination of a great chassis and suspension layout. The ergonomics make it comfortable for any height and the friendly package is visible here thanks to the linear engine that is also on offer that we mentioned above. The chassis is a typical Ducati which means its very agile to turn and taut at the same time. Short wheelbase and sticky Pirelli Diablo Corsa tyres do a great job.
The suspension is damped in such a way that it is not aggressive, but it has been tuned to deliver the very best in true Ducati tradition. Complaint at low speeds and confidence inspiring at speeds go higher, at almost any given road condition. All of this makes it nimble in the city, agile to turn into corners and stable on the highway. This is a result of a very sharp 24-degree rake on offer. The confidence through the corners thanks to the large tire and good enough ride quality for our roads means you don't get really thrown of the seat when you hit a mid-corner bump. Brakes were really good and progressive with good bite on offer on both ends.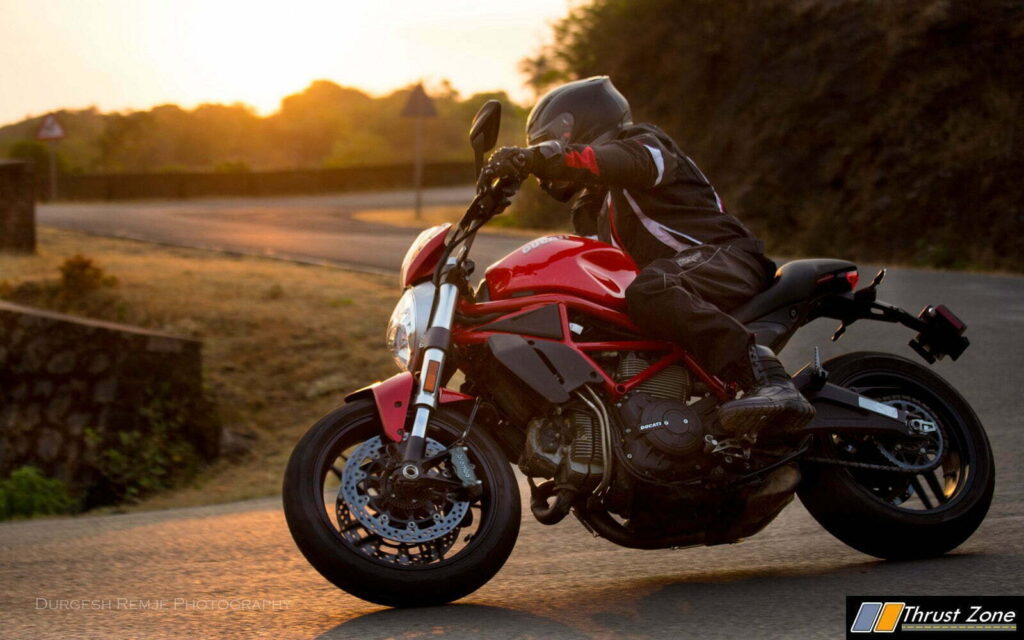 2018 Ducati Monster 797 India Review, Verdict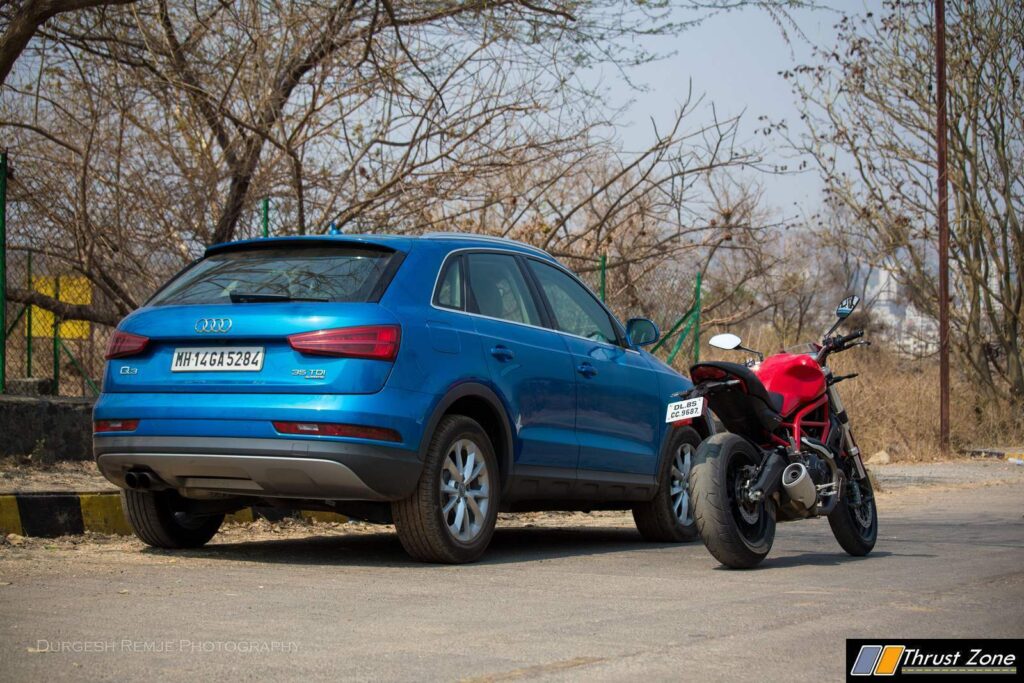 The Ducati Monster 797 is what Ducati promised. A very comfortable, easy to ride motorcycle with ample performance on offer and true tradition followed in the way it behaves dynamically. In that process, it becomes a little dull by Ducati standards. However, with more than ample power on our roads, which makes it touring friendly, is what our market demands right now. Something that is also complimented by a large 16.5 litre fuel tank. All in all, we wish it was a little more in every regard, but then, there are bigger Monster in the stable for you to choose and tame.
Rs. 8.03 lakhs – Price is Ex-Showroom India
Monster 797 India Review
Design

Performance

Dynamics

Practicality

Safety

Value

Comfort

Features