2018 Mercedes-Benz CLE To Replace CLS, the name change takes place as per Mercedes-Benz new policy of naming
The Mercedes-Benz CLS was first launched in the year 2004, it was a mid-size Luxury four door coupe which was based on the W211 E-Class platform. On 2010 September, the second generation of CLS was launched and currently been market successfully.Mercedes-Benz have been upgrading and have launched 13 products in the year 2016. Mercedes-Benz has been developing the next generation CLS and it is expected to launch in the year 2018.
Out of the blue moon, vinyl covered prototype test car was seen in German traffic, with sloping roofline, generous size and with elongated front end one can identify that the shape belongs to Mercedes CLS, it is the prototype test model of the next generation CLS where it is expected that Mercedes is likely to name the next generation CLS as the CLE.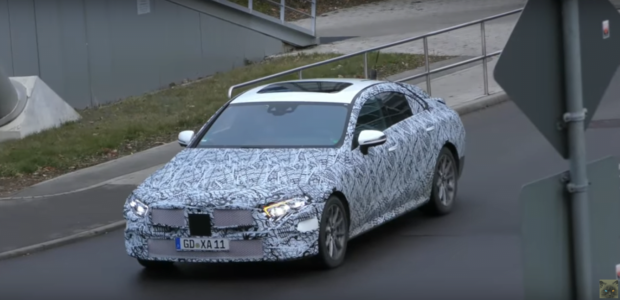 The vinyl covering made it very difficult to note the new design or what has been changed in the next generation CLS. A video of the prototype model is being seen driven was released, on the 57 second video, we were able to note only some detailing, the first one is the rear taillights which is horizontally stretched over the boot, now the side mirror gets single curved lined indicator and the LED pattern of the headlights is different from the current generation.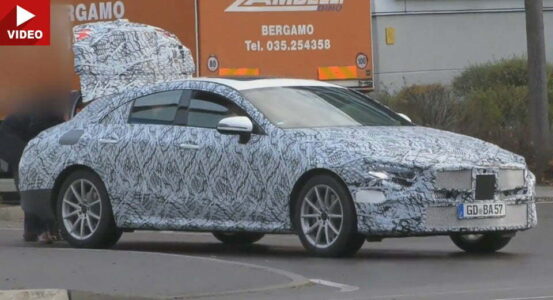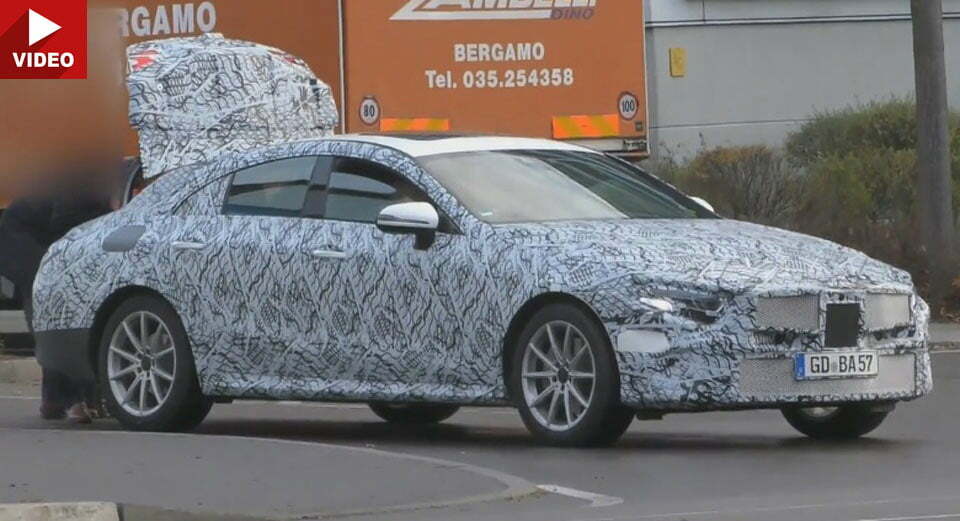 The car still looks hefty that means Mercedes have not compromised on ride comfort. The next generation CLS will share the current E-class platform (MRA platform) with both rear and all-wheel drive features. The current generation CLS V6 engine is likely to be replaced by 4.0 litre twin turbo V8 engine. Reports are not sure that the next generation CLE will be getting AMG version. Mercedes will work with the faults with the current generation model and the new generation model will be continuing to be a tough competitor to its rival the BMW 6-series and Audi A7.