As we have told you in the past, that we were impressed with the Datsun Twins when we drove them last year. The twins got significant changes all around making it a compelling package. However, sales never went higher in the past due to controversial and questionable safety criticism hit the manufacturer. With the facelift last year all of that was dissolved as the car got ABS and EBD with dual airbags. This year it got traction control and parking sensors. Datsun claims it clears all safety test that the government which includes side impact along with pedestrian safety. However, this is not all, customer demanded good looking cars first, then it went to safety and now it has come to automatics.
Japanese car manufacturer way out of its comfort zone and offered a premium CVT gearbox, seen in bigger cars only into this entry-level hatchback segment. Datsun's price and segment is not entirely entry level anymore as it gets 1.2 litre engine. Earlier it made 68 PS. With the CVT it makes 77 PS. The torque remains the same at 108 NM of torque. However, the 5-speed manual gets torque at 4000 RPM, meanwhile the 108 arrives at 4400 PM in the CVT equipped car. That isn't substantial change but the increase in horsepower is.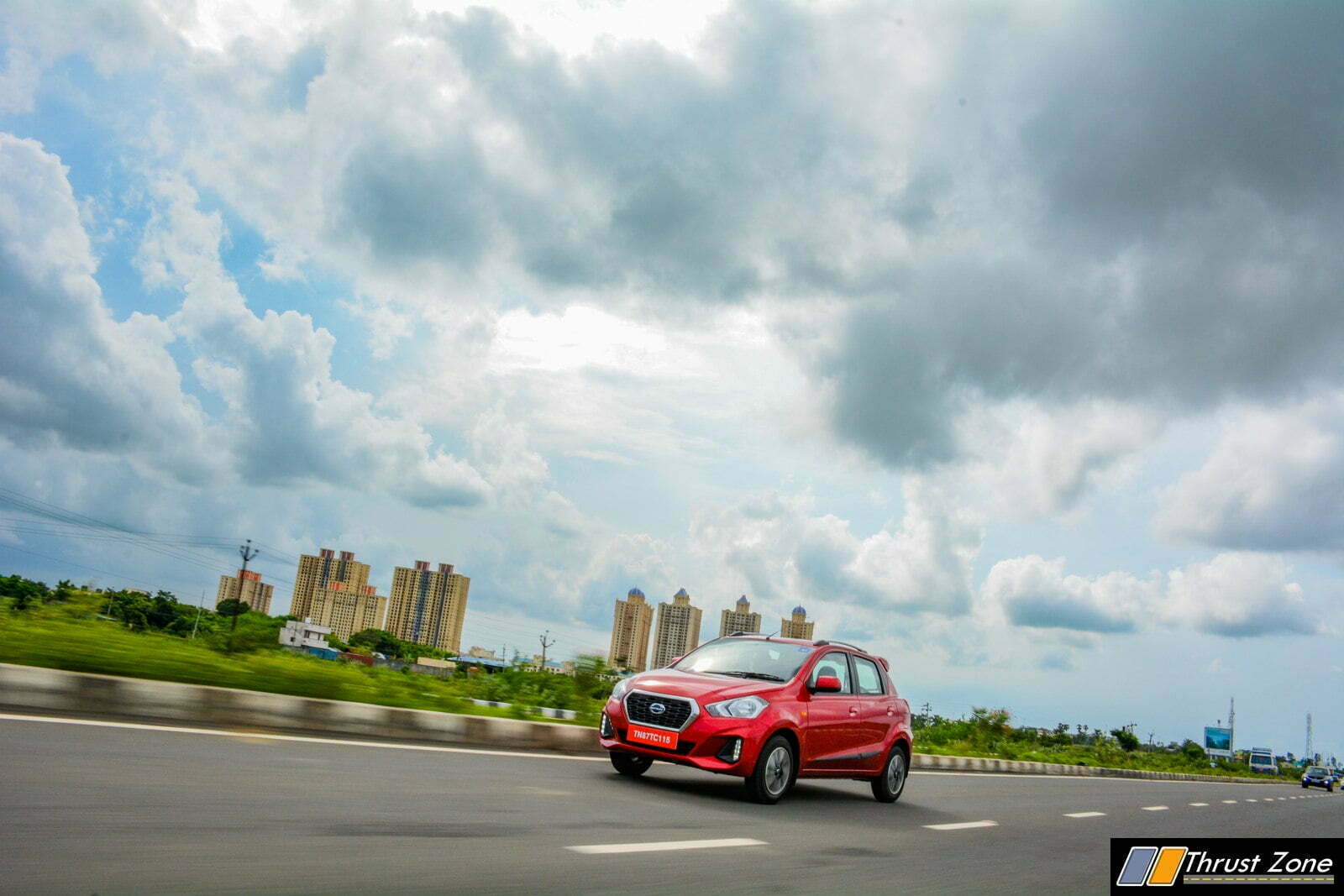 This tune and engine and gearbox transmission is straight of lifted from the Nissan Micra. As you can imagine, this is a serious commitment in terms of powertrain from Datsun India. Well does it work? Absolutely! The CVT has the rubber band effect, but it isn't noisy as you expect it to and we were surprised. A naturally aspirated engine and CVT means a lot of noise, but Datsun said they have worked on NVH and it did show similar results.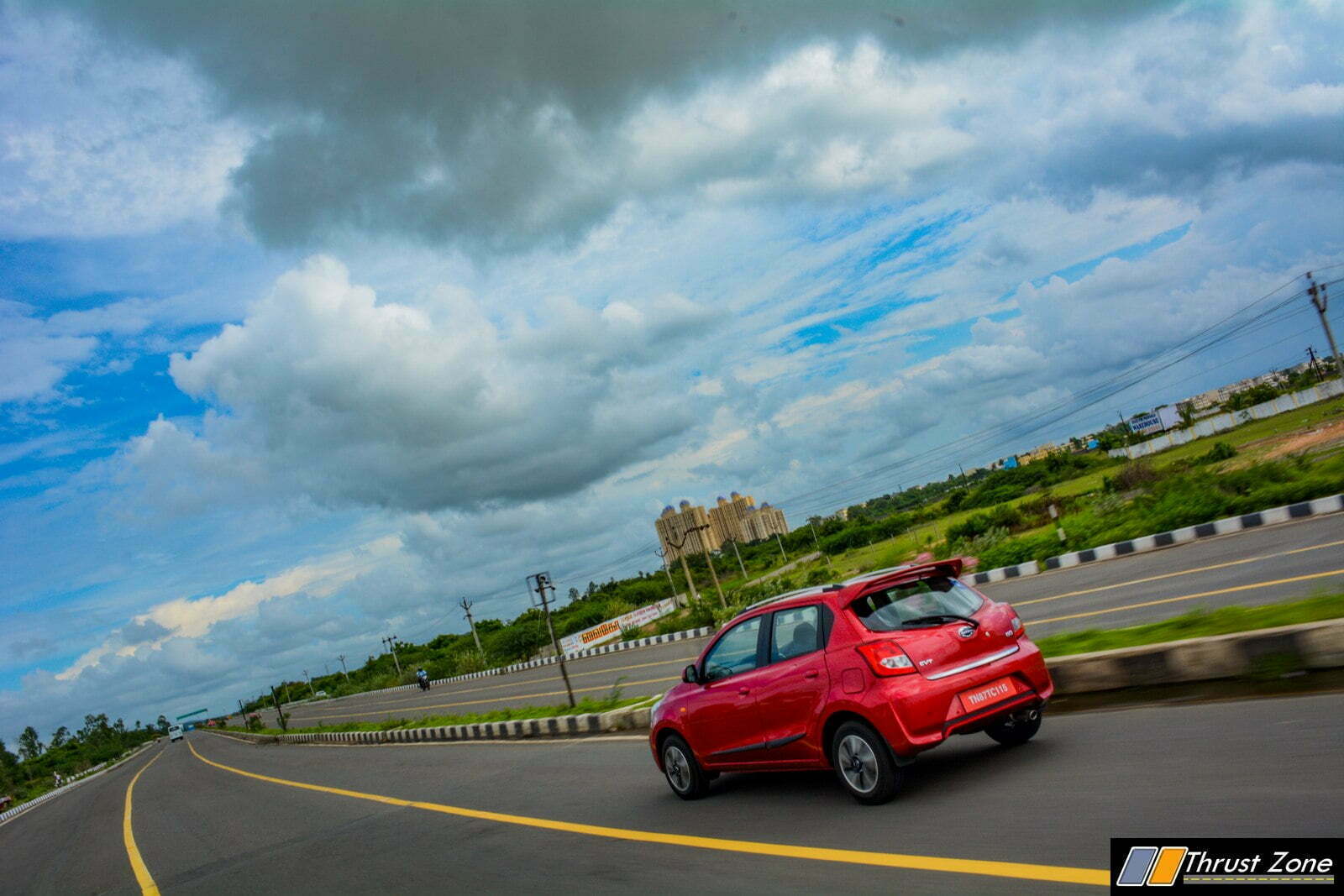 The engine got noisy but only after 5000 RPM and only when you redlined or drove pedal to the medal. However, even that time it wasn't irritating inside the cabin. Driveability was good enough in the city and performance was ample. The Go and Go Plus both would do 100 km/hr in no time and it would reach 120 km/hr as well. 80 km/hr could be seen in the middle of empty city street as well when we drove rather quickly.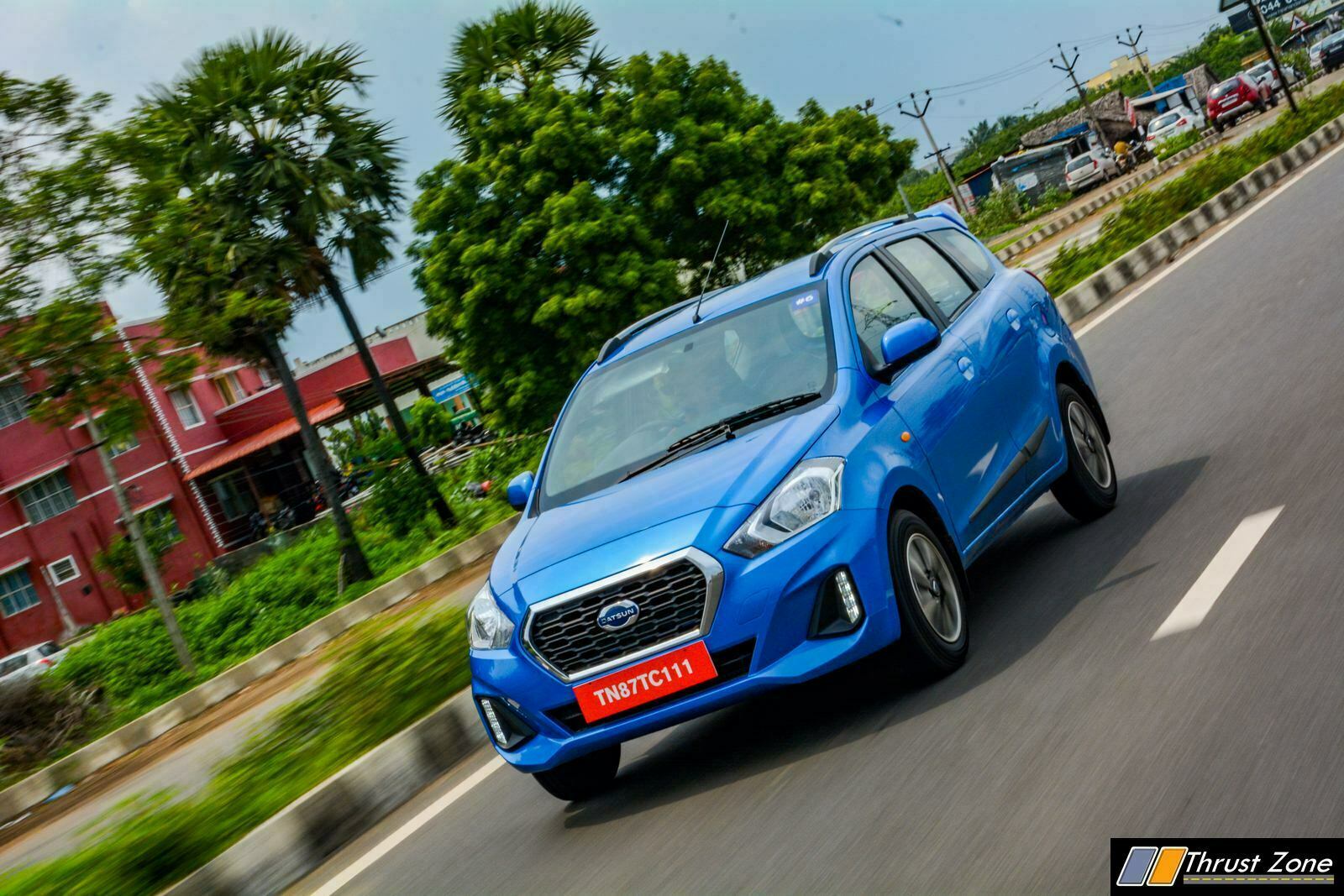 Performance is ample, refinement is acceptable and most importantly, fuel economy is great too. The 19.7 km/l for the manual and 19.1 km/l for the CVT means there is no compromise at all. We saw 13.2 km/l displayed in the speedometer, which is a great number with high speed cruising and driving quickly. You can expect the Go and Go Plus to deliver a bit more in the city and reach the claimed number on the highway. There is a sport mode button on the gear lever itself which ups the response from the gearbox for more performance and slightly aggressive driveability.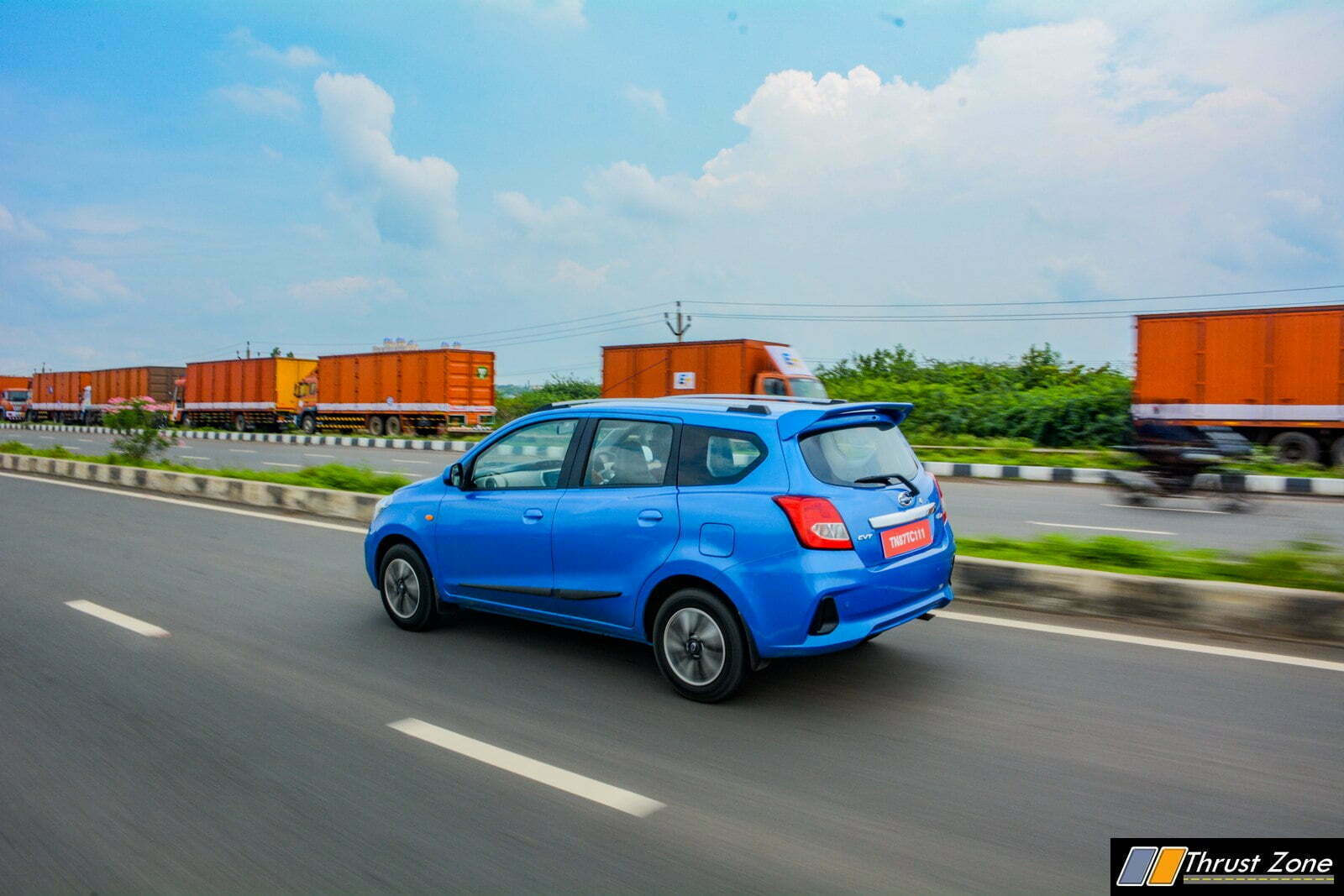 14-inch wheels, ventilated disc brakes at the front and electric power steering keeps things easier and safer to drive as all of this comes together for safe and comfortable driving dynamics. Body roll is present but well controlled. Braking is good enough but pedal is tuned to be more commuter friendly and isn't sharp. Ride quality is good at slow to medium speeds but at high speeds it can be unsettling, but still, road manners are well in check.
What all remains similar is the interior which is all black with segment standard quality all around. Fit-finish could be better as there are rough edges in some areas. Carbon fibre finishing makes things more impressive along with aluminum finish door handles add more flair to the cabin. Steering mounted buttons are missing and everything has to be controlled through the touch screen and the buttons above it. Feature list includes to include electric ORVM, touch screen with Apple Car Play and Android Auto. Space in the back seat adequate by segment standards and boot space is quite impressive as always. A/C worked well in hot and humid Chennai.
2019 Datsun Go and Go Plus CVT Review, Verdict
We have loved the new facelift for the Go and Go Plus and this new move of more performance, premium CVT on offer along with segment par safety, practicality, space should make things even more desirable for the brand and help the manufacturer churn out more volumes. This move could finally find private customers for the car and with a lot of distinguish already on offer, we don't think why you should not buy this car over its rival. After all, the Go twins are cars that are brimmed up with potential to the gills, which just got even better.