Land Rover Discovery Sport. The high volume SUV from the manufacturer is already a success in many parts of the world which includes in India. Land Rover has the responsibility to update it from time to time. The Discovery Sport has gone through many changes over the last decade in India. There have been 5 and 7 seaters. Petrol and diesel version come in. Now Ingenium motors are being plonked with both fuels and there have been new gearboxes as well that have come long. The cars have been updated on the inside and customizing options have increased. The 2019 version came to us for testing and this is the second time we are driving. What is new ? Well it was unveiled in early 2019 and had a host of changes all around. What were those? We find out, stick with us!
The inside and outside story remains the same when it comes to updates. The test car here came with the most popular color combo or black and red. The bonnet has a silver panel at the front to make it stand out. The alloy wheels are the best design of the lot in the JLR line up which are seen here. Flush sitting head and tail-lamps with unique LED lit up forms makes it a quintessential JLR SUV. The chunky bumpers, simple and quirky grille design and tough cladding on the outside is typical Land Rover. Inside, the dashboard and colors used in our car, beige and black along with a large sunroof made the car feel airy and good quality. Something can be better though.
Space continues to be good enough in the back seat. Third row is best suited to kids. Front row is very spacious thanks very deep footwells. Boot space with all three rows up is less. New technology on offer is a bigger screen and take OS from the Touch Pro Duo seen in bigger SUV's from Land Rover. There is no Android Auto or Apple Car Play in the car yet. The buttons are laid out in old school style.
Touch screen can be a bit laggy at times. Sound system from Meridian is quite impressive with bass and quality. Steering mounted control, start-stop button, keyless entry and usual bits are on offer with the car. The puddle lamp from the door which displays sketch design of the car. Front and rear parking sensor, reversing camera, LED lights on the outside, Ambient lighting and many ways to see your driving stats along with chauffeur mode makes the list bigger and the SUV more practical.
The 2019 version came with more power in the higher HSE trim and that is what we had. 180 PS of power and 430 Nm of torque going through a 9-speed gearbox. The engine is smooth and very refined. The engine revs freely till 3000 RPM after it acts a bit lumpy. It doesn't freely post that and isn't entirely a fast revving motor till redline. The all-aluminum motor suits the need of the SUV as the lumpy power and torque delivery helps it off-road for that traditional feel.
On the road it isn't distracting, the gearbox upshifts well but downshifts depend on your driving style. It can be too quick or too slow, drive it normally and it can still feel either of the aforementioned speeds of downshifting. Performance is good with 100 km/hr coming in under 10 seconds and fuel economy in the range of 11-13 km/l in the city and higher on the highway, around 16 km/l. Overall, not the best in its class, but here it fit the bill just right, so no complains either.
Driving dynamics are good too for a SUV. There is body roll that is well controlled. The Steering offers good feedback and precise. It is light in the city and gets heavier at highway speeds. It is the best steering an SUV can get, but still no sedan sporty. Ride quality is downright excellent. It hammers everything in its path and gives good comfort to the people in the cabin. The brakes and tyres are good and this particular setup can go off-roading if you wanted too. No special tyres required, let electronics and traction control along with many aids such as off-road cruise control, hill descent control along with many other things will make sure you have traction at the right time.
2019 Land Rover Discovery Sport Diesel India Review, Verdict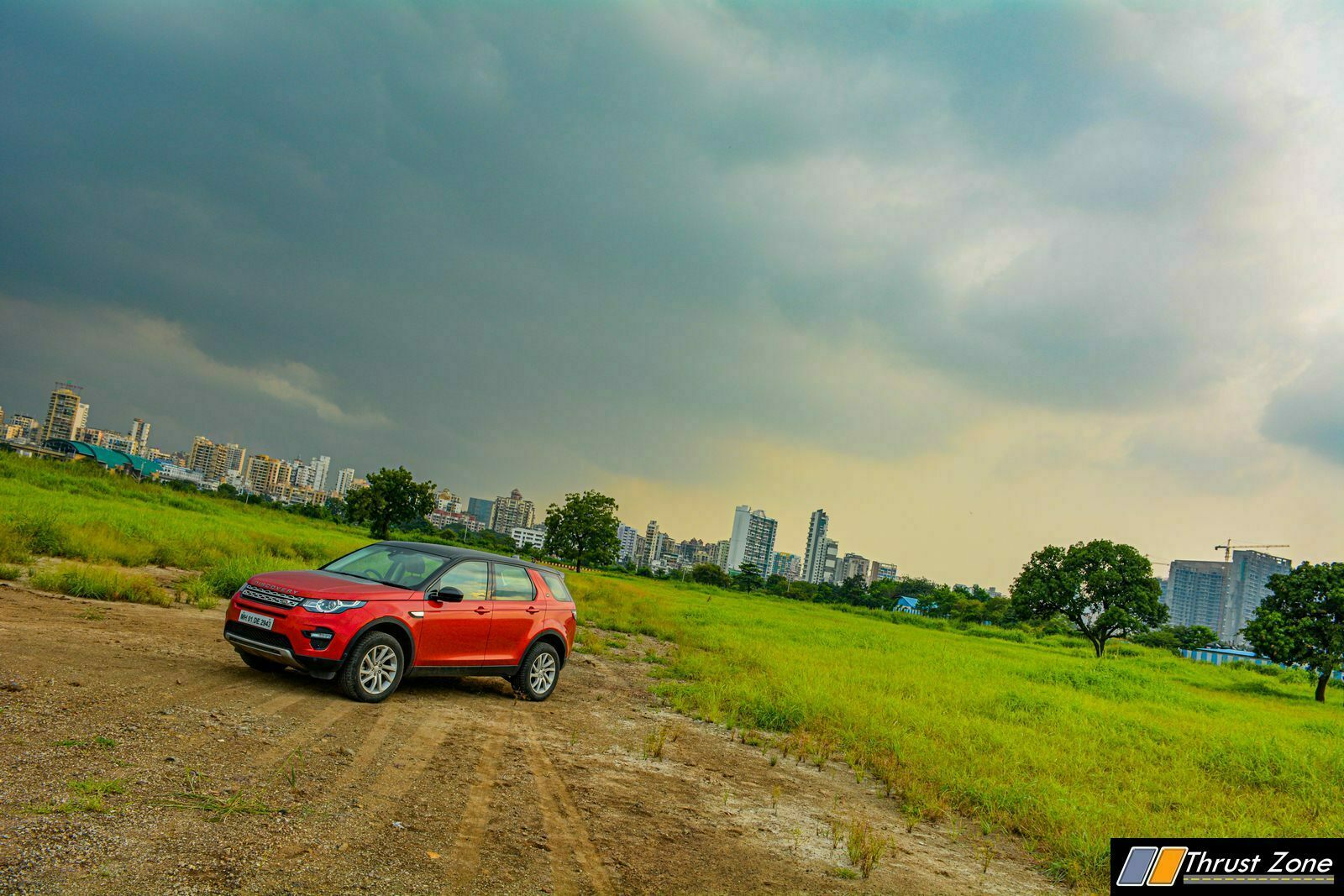 2019 Land Rover Discovery Sport in this diesel avatar continues with its strength. It has excellent ride quality, off-road capability. However, it could do with a better cabin and that is on its way with the new second generation update. The 2019 version does serve its purpose for some time but it has been doing that since a decade rather pleasantly. The gear knob rising out of the center console will never, ever, get old.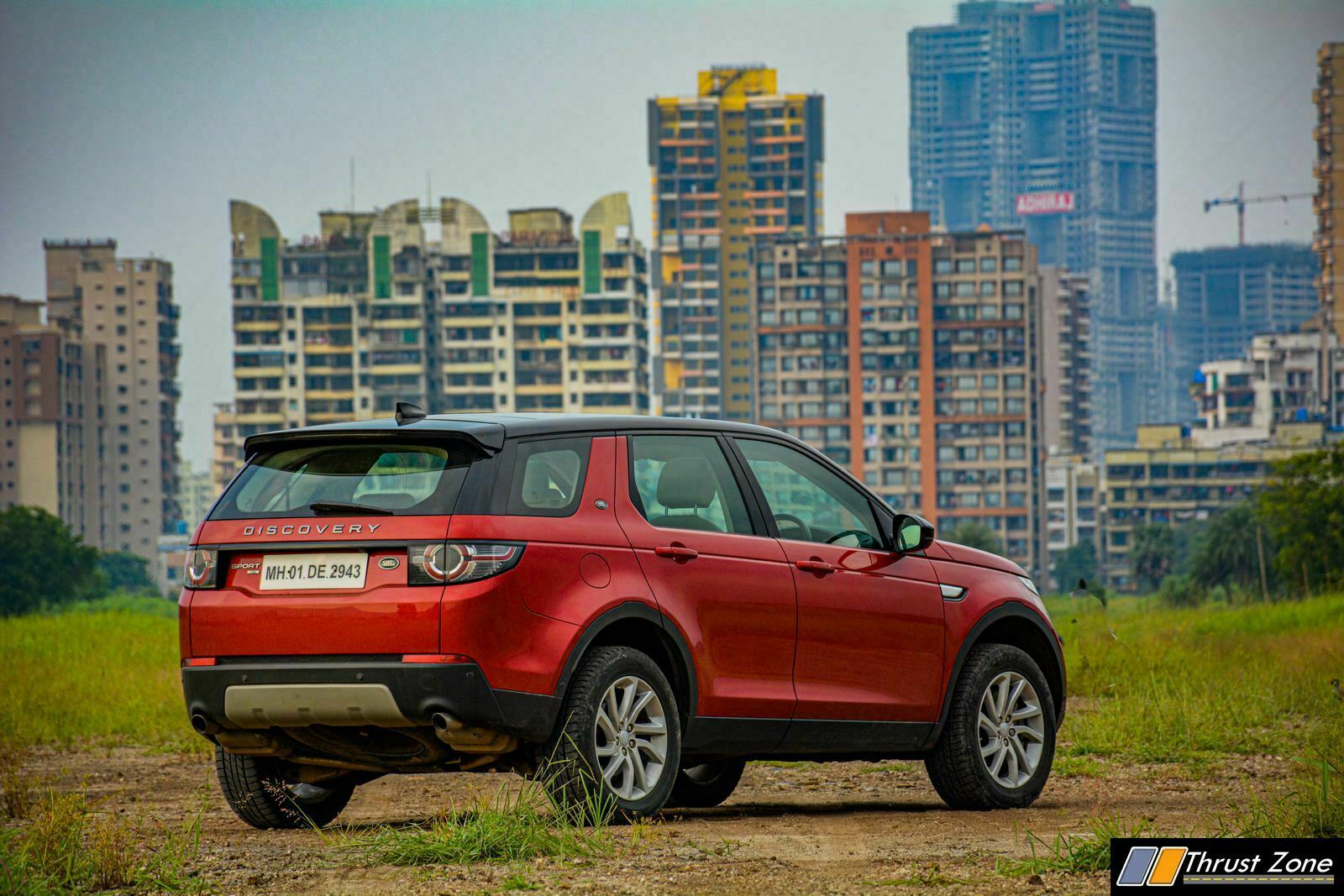 The very good pricing and approachable SUV in the JLR portfolio and best off-road capability in this entire competitive segment makes the Land Rover Discovery Sport a viable option in a class despite all new updated rivals in this category.