The M340i is a surprise from BMW in India. The base performance version of the M3 just made sense instantly when it came to the Indian market and to its enthusiasts. It is here to take on the likes of the Audi S5 which came way earlier in India. Not so surprisingly, while the Audi S5 is good, it never caught the fancy of people like it did with the BMW. BMW sold of its limited unit lots twice while Audi S5 continues to be on sale. BMW M340i has given the Indian market something truly to relish. From the way it looks to the way it drives, let's find out what it has to offer!
On the outside, the M340i on our test car had new orange paint, new wheels, M badging, calipers, and a great stance overall over the standard 330i to make you go wow. The grille size and color are the same and there are no changes to head or tail lamps. The build quality on the outside seems and sounds great and it scores high on crash tests like any other BMW. The elements on the car, such as the large wheels, the 3-series head, and tail lamps with LEDs's still helped it stand out. The propionate grille always helps it look subtle while being muscular and characterful like any other BMW saloon.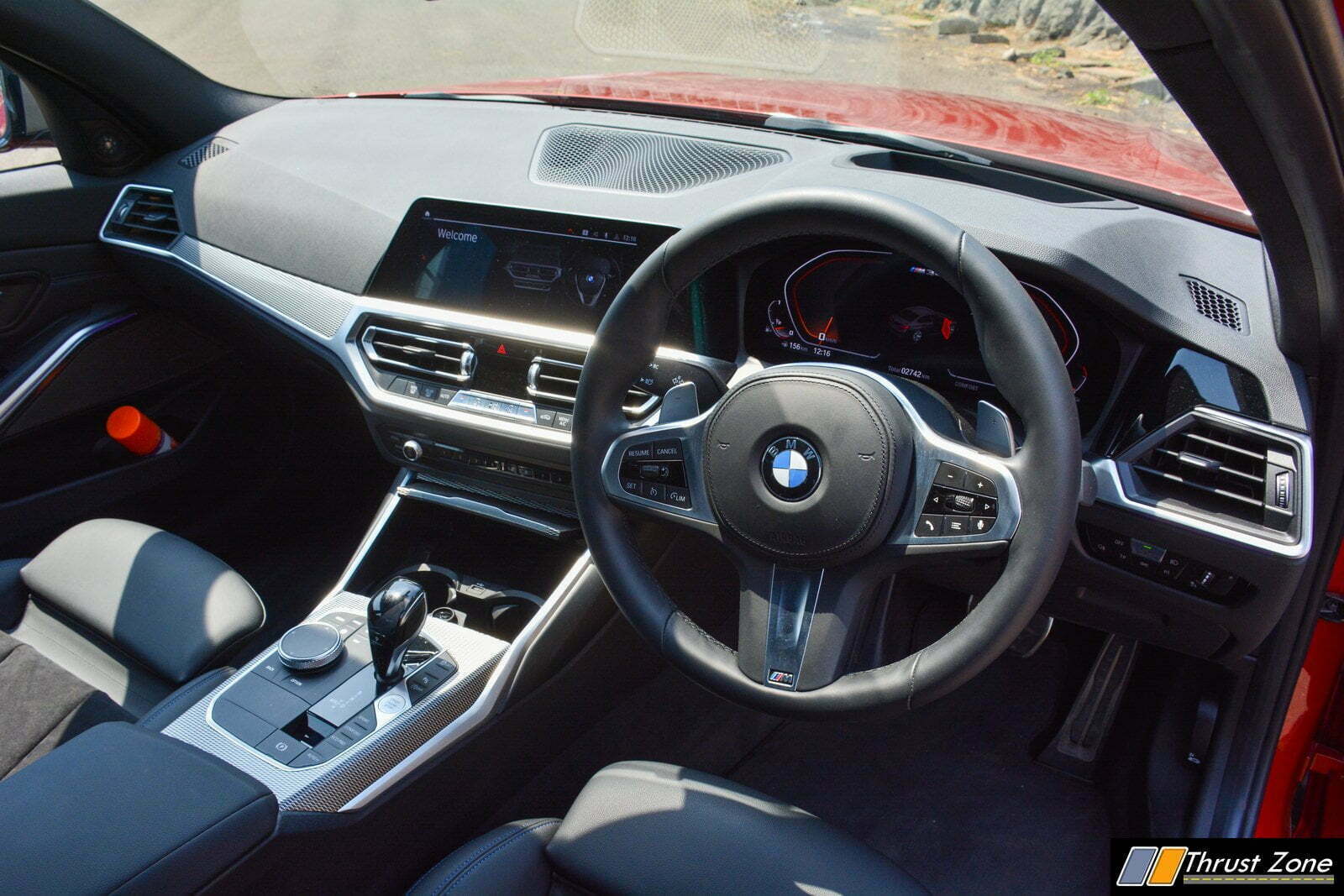 On the inside, the build and quality are good and so is the expansive feature list we have explained time and again in our launch report. You get every feature possible in the saloon. Right from automatic lights and wipers to reversing cameras, front and rear parking sensors, and projector lamps, the car has a large panoramic sunroof, wireless apple car play and ambient lighting to speak of the top few features. The LCD screen in the instrument cluster area is welcome and host of feature including navigation and all fuel economy indicators and other bits can be seen with a touch of the toggle button on the left indicator stalk.
Space is sufficient with enough shoulder and knee room you expect, is here. Leg and headroom continue to be in good supply but could have been better like the standard 3-Series. The boot space is good enough and so is the overall practicality of the interior. Road and wind noise inside the cabin is also well controlled despite some of it making it inside due to large wheels on offer. Like any other BMW, it is still a pleasant place to be. Safety kit continues to be high with electronic stability control and eight airbags, Hill Hold Assist, ABS and EBD, and more come as standard.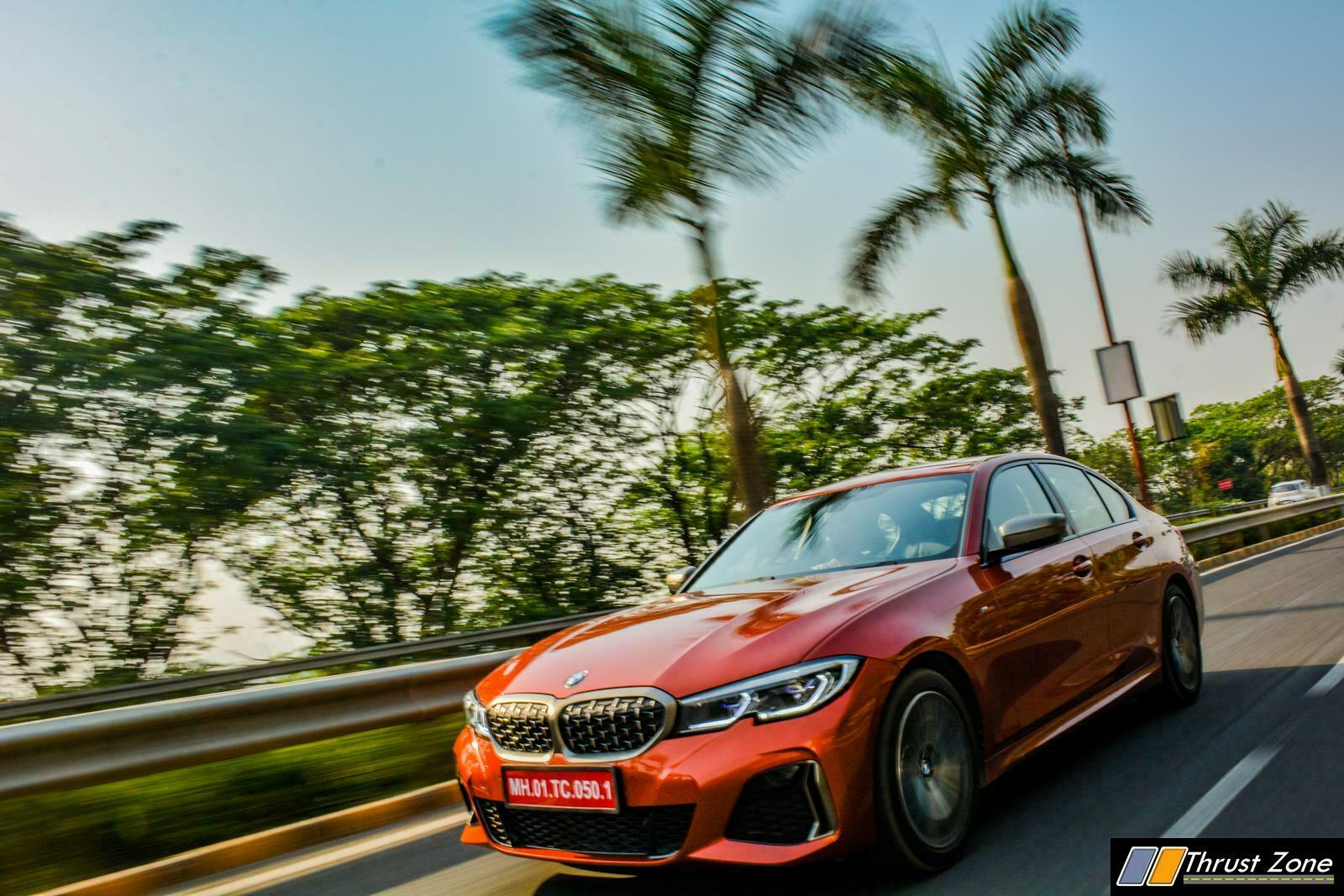 All BMW engines are smooth, free-revving, and low on NVH and the one on the M340i is no different in that aspect. However, it is the performance and cracking exhaust note of this particular engine that makes it fantastic to live with. Couple with the fast, smooth, seamless shifting 8-speed gearbox and xDrive all-wheel drive, this just rockets away from standing still and it is at that moment where it feels worth every penny you paid for it. 0-100 km/hr in 4.4 seconds. Be it in any part of the rev range, low or mid-range, power is everywhere thanks to 387 PS and 500 Nm of spread out quite well. The engine is peaky in Sport mode and easy to tame in comfort mode, showing how flexible and powerful this engine is.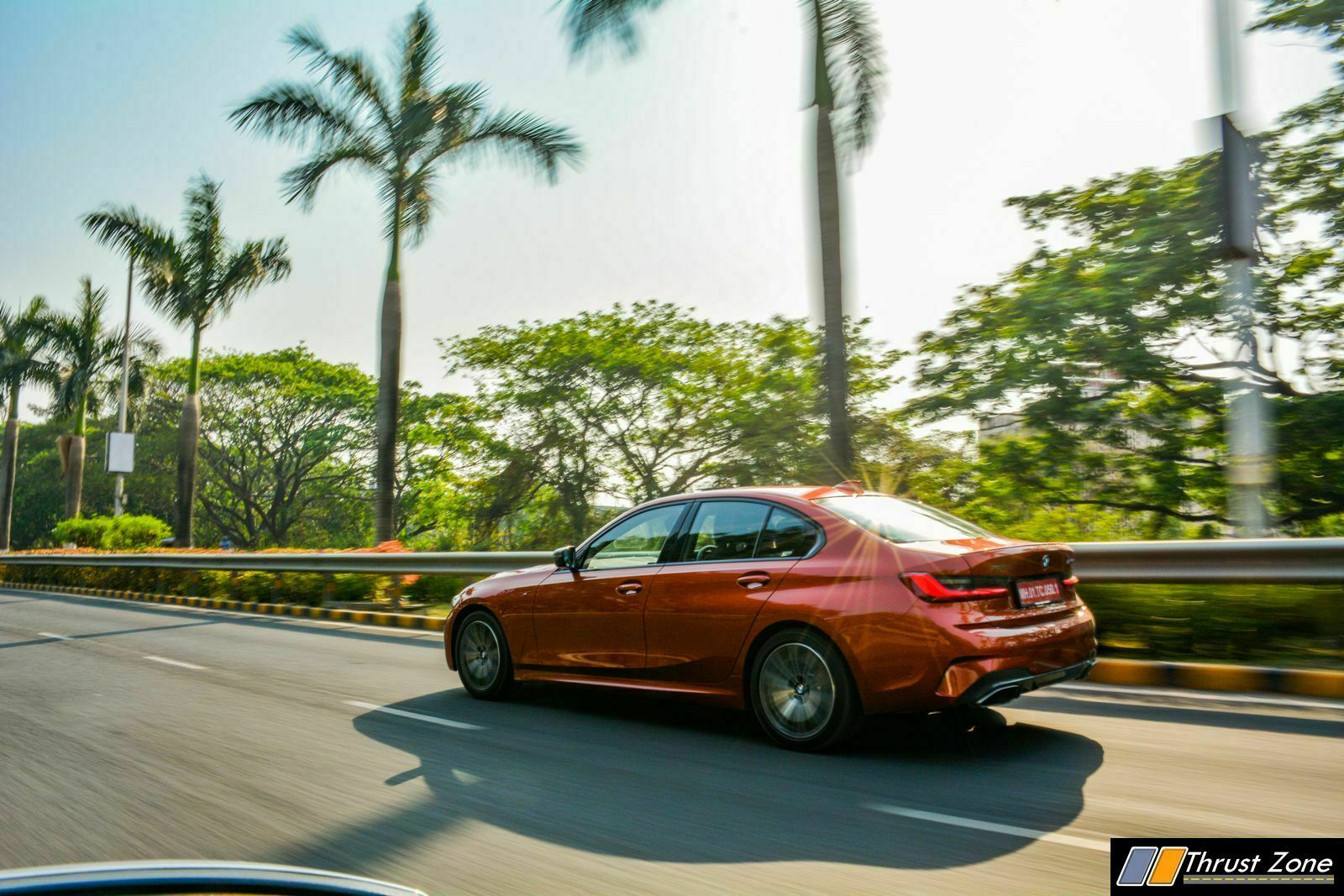 Top-end feels never-ending as every time you bury the accelerator pedal in the carpet, it just wants to reach 250 km/hr and does 200 km/hr in no time! At the same time, it can cruise at legal speeds quite easily. This makes it good enough for city and highway duties and makes driving comfortable enough thanks to the precision in every driving mode. 8 km/l in the city and 13 km/l on the highway is what we got. High-speed stability is spot on thanks to the ideal balance of underlying stiffness and compliance.
Body roll is almost non-existent at all speeds and changing lanes at high speeds is a very confidence-inspiring input. Steering is light, precise, and has just about enough feedback on offer which makes the car fun and 100% confidence-inspiring to push harder in the twisties or on the track where it also should feel at home. Ride quality can feel stiff, ground clearance can be an issue only if plan to commute through horrible roads. Just take the longer route, that is plain and simple advice from our end this time!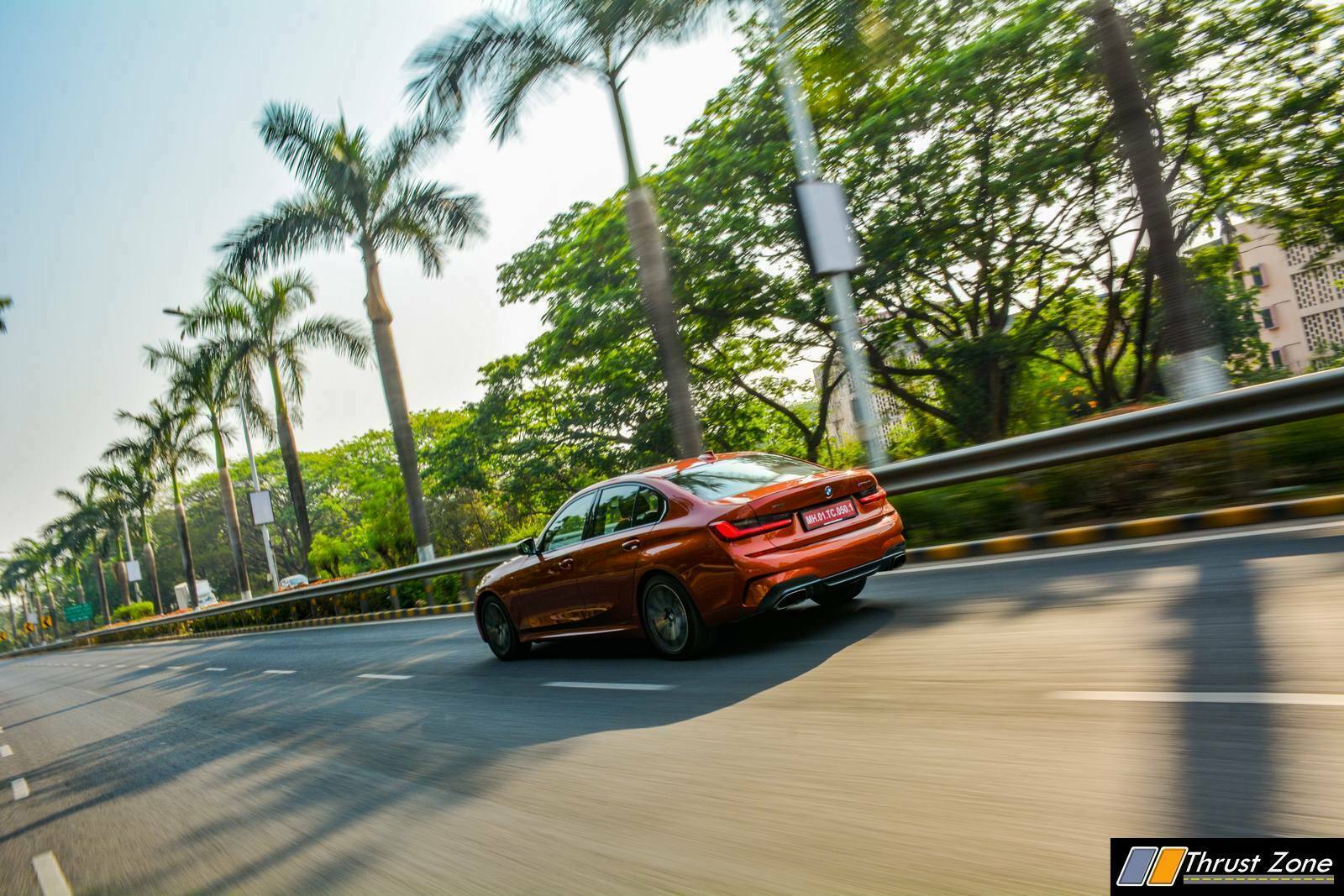 Brakes are good with good pedal bite and more than enough stopping power. Overall, very easy and quite fun to drive with instantaneous acceleration, decent fuel economy thanks to its all-rounder, everyday friendly nature.
2021 BMW M340i India Review, Verdict
BMW has priced the M340i xDrive right with the kind of performance, practicality, all-wheel drive and everyday usability there is on offer. The fact that bookings were open and closed both times in under 3 days show the intense love enthusiast have for this car. All BMW cars are quite reliable, have warranty schemes that suit your needs and have enough reach and quality when it comes to after-sales service too.
With everything right, it's time, quite literally to break that fixed deposit, send the child to a local college instead of a Canadian one and enjoy this car yourself, because time, cars like these, at this very price point, do not happen in very often!
BMW M340i xDrive: Rs. 62.90 Lakh