The rumor mills are abuzz with the news that Kawasaki is developing a new 400cc motorcycle named Ninja ZX-4R. This 4-cylinder superbike from the house of Kawasaki will be similar to its sibling ZX-25R which was launched in select Asian markets in 2020. The desirability quotient of these bikes is high as there is not many options in the space of 4-cylinder bikes displacing low engine capacity.
Kawasaki ZX-25R comes powered by an in-line 4-cylinder engine with a total swept volume of 250cc. The motor is good for 51PS and 22.9Nm with the redline going all the way to 17,000 rpm. Ninja ZX-4R is likely to be made available in countries that didn't get to see the launch of ZX-25R.
The heart of ZX-4R displaces a bigger capacity of 400cc and accordingly, Kawasaki is likely to make required changes in bore, crank, and pistons of ZX-25R's motor. In comparison to the parallel-twin engine of Ninja 400, ZX-4R is expected to produce more power and torque and it is also likely to be more road-focused in nature.
It's important to underline that for now, this news of Kawasaki developing Ninja ZX-4R is purely speculative in nature and there's no official confirmation in this regard. That said the speculation has got some solid substance beneath it and can't be dismissed outrightly.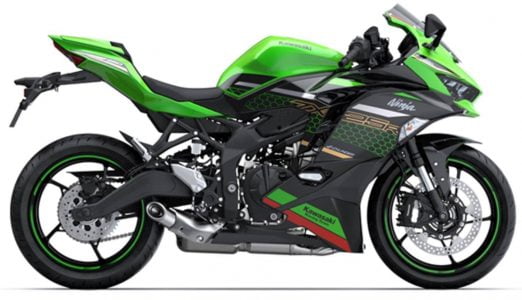 Once launched in the market, Ninja ZX-4R won't have any competitors. It'll be the first to start the category which means Kawasaki will have a window of opportunity to exploit the popularity of the segment. In addition to having the entire segment to itself, the ZX-4R will also punch above its weight and will challenge bigger capacities bikes such as Triumph Trident 660 and the recently unveiled 2022 Yamaha R7.