8 Exciting Performance Motorcycles in Indian Market Upcoming And Existing make motorcycling in the country a great place for enthusiasts
In India, the two-wheeler market share is undoubtedly more competitive than that of four-wheeler. Past few years have witnessed considerable growth in the purchase of two-wheelers, courtesy, the rustic and elite designs offered by the motorcycle companies. According to the recent industry survey, two-wheeler manufacturers in India sold2.01 crore units in FY 2017-18. Moreover, exported Performance Motorcycles sales also saw a growth of 20 percent.
Companies like Hero MotoCorp, Bajaj, TVS, and Royal Enfield are the market leaders and continue to manufacture elite units for Indian crowd. Every year, these brands come up with a new range of motorcycles to please a different segment of the market. Let us check top 8 such existing and upcoming elite motorcycles riding (or soon to be riding) on Indian
roads:
1. Kawasaki Ninja 300 ABS (Starting Price – Rs 2.98 lakhs)
Coming from the house of sports motorbike, this upcoming Ninja 300 ABS version from Kawasaki is a beast to look out for. It's loaded with advanced technology like heat management, wherein the radiator directs hot air down from the rider. The classy design consisting of large ventilation holes gives the similarity of Ninja ZX14R. It comes with the maximum torque of 27.o Nm, the maximum power of 11,000 rpm and electric starting. This new age beast comes with the smallest ABS unit making it the versatile bike. The bike is set to launch by mid-2019.
2. Royal Enfield Thunderbird 350x (Starting Price – Rs 1.57 lakhs)
The Thunderbird 350x version from the classic Royal Enfield comes with the alloy wheels and tubeless tyres. Apt for Himalayan roads, Thunderbird is boosted with 346cc single-cylinder air-cooled engine. The bike generates 19.8 bhp and 28 Nm transmitting through a five-speed gearbox. To give the rider a comfortable sitting experience, the seat is wider compared to the pillion seat. Since its launch in the market, the bike has garnered good sales.
3. DSK Benelli Tornado 400 (Price – Rs 3 lakhs to 4.5 lakhs)
Launched in May 2018, the DSK Benelli Tornado 400 is employed with 399 cc engine. The twin-engine has the torque of 35 to 40 Nm giving the sizeable adventure ride experience. The Italian bike manufacturer, DSK Benelli promises to offer elite bike riding experience for Indian riders.
4. Royal Enfield Himalayan 750cc (Price – Rs 3.5 lakhs to 4 lakhs)
Royal Enfield, a century-old company, promises to offer classy and smart looking Himalayan 750cc heavy duty bike. Apt for Himalayan roads, the bike consists of fuel injection supply and liquid-cooled engine. The 45 bhp high power engine utilising two cylinders gives further classy ride experience for riders.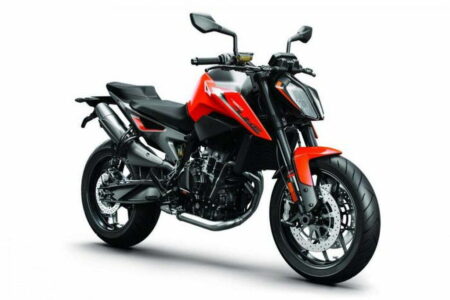 5. KTM Duke 790 (Price – Rs 4 lakhs to Rs 6 lakhs)
Boosted with the twin-cylinder engine, the new KTM Duke 790 is expected to be a street fighter. This new bike is the tough competitor with Triumph Street Triple and Kawasaki Z800. The powerful motor can belt out 110-115 bhp, which can certainly give the best riding experience. Some goodies you can expect from this version of KTM are- double overhead camshaft with four valves per cylinder, fuel-injection, liquid-cooling, etc. The switchable ABS and multiple riding modes are the best features it holds.
6. Royal Enfield 650 cc- Interceptor (Estimated Price- Rs 3.8 lakhs to Rs 4 lakhs)
Marking the return of classic Royal Enfield, the 650cc Interceptor from the combo Interceptor and Continental GT is the most loved one. Powered by air-cooled parallel 650 twins, the interceptor has 60s design staples and twin seat. Along with fewer components and elegant look, the motorbike is boosted with 47 bhp at 7100 rpm and gearbox of 6 speed. The digital spark ignition and fuel injection give the perfect riding experience. The bike is expected to launch by November 2018.
7. Bajaj Pulsar RS400 (Price- Rs 1.75 lakhs to Rs 2 lakhs)
RS400 is a power cruiser. Coming from the family of Pulsar, RS carries the engine made by the reputed Australian company. The super-cool edgy look is the counterpart of KTM RC390. With the top speed of 175 km per hour, the motorbike comes with the 373.2 cc engine with a single cylinder.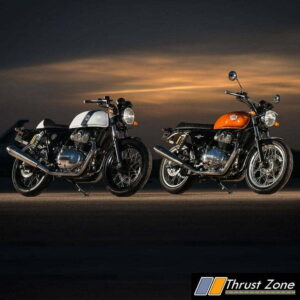 8.Royal Enfield 650cc- Continental GT (Estimated Price- Rs 4.25 lakhs)
This classic looking Continental GT from Royal Enfield 650cc version has elegantly looking engine and whole new bodywork with fuel cradle frame. The classic-styled instruments and clip-on handlebars with cockpit gives it an authentic cafe racer vibe. This 4-stroke motorbike carries 47 bhp power at 7100 rpm. The 6-speed gearbox further defines the classic engineering work the motorbike holds. The bike is expected to launch post-August 2018.
Planning To Buy an Elite Bike? Read This First
No doubt, these motorcycle models look stunning visually and are packed with high-performance engines. However, you still need to ensure their protection in the event of untoward situations. For this purpose, you must have comprehensive-wheeler insurance in place to know that your bike is always protected financially from unforeseen circumstances. A comprehensive cover offers coverage for third-party liability as well as 'own damage' and 'personal accident' covers.
Moreover, a comprehensive policy offers protection against damages incurred due to accidents, theft, vandalism, weather conditions, fire etc. Buying comprehensive bike insurance online is now simple. All you must do is:
• Thoroughly compare two-wheeler insurance policies
• Use bike insurance calculator to calculate the premium amount
• Choose the insurance policy that equally suits your requirements and budget
Remember, just having an elite bike is not enough, you must always take all necessary precautions and cover it with the right motorbike insurance.