2018 Ford Aspire Facelift will have a new Dragon series petrol engine and could have an automatic engine as well
Finally, Ford Aspire Facelift is ready for launch. Ford Aspire Facelift is being manufactured at the American Car manufacturer's Sanand plant in Gujarat and they will only be exporting them abroad as well.
This is an update for the Ford Aspire Facelift and Ford has offered many cosmetic tweaks for both the exteriors as well as the interiors. Aesthetically, at the front, Ford Aspire Facelift will get larger and a new design grille with chrome finish. Moving towards the rear. Ford Aspire Facelift gets a newly designed bumper which has vents, very much like the new Hyundai Verna.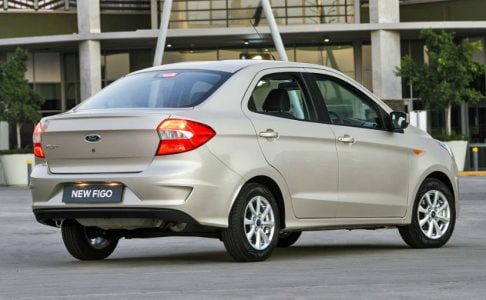 Inside, Ford has offered the Figo Sedan with a redesigned dashboard which is similar to the one on the Freestyle crosshatch. This dashboard will also hold a 6.5-inch touchscreen infotainment system which also is equipped with Ford's SYNC 3 technology. Along with this, the infotainment unit is compatible with Apple CarPlay and Android Auto. Along with this, the list of standard equipment will be increased.
Read this too: Aspire and Figo twins facelift spied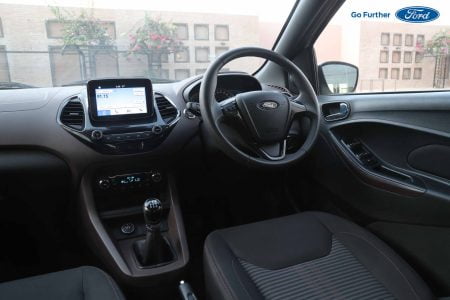 The company has also done some revisions under the hood of the Ford Aspire Facelift along with the cosmetic changes. This revision includes the Dragon series engine such as the 1.2 litre and 1.5 litre three-cylinder petrol mills could make it to the engine bay. Diesel will continue to stay the same and it will be the 1.5 litre 100 PS diesel motor.
Both the engines will be matted with a five-speed manual gearbox, but only the petrol mill could be coupled with a six-speed Automatic torque converter. After the launch of the New Ford Aspire Facelift, the new Figo Facelift will be launched somewhere around the month of Feb-March 2019. Ford Aspire Facelift compact sedan has been numerously spotted testing in India. It could be launched on 4'th October.
Read this too: Ford Freestyle petrol review
Read this too: Ford Ecosport Petrol Automatic review
Read this too: Every detail of the 1.5 3-cylinder motor in Ecosport
Read this too: Ford Figo Sports review!
Read this too: Endevaour 2.2 review
Read this too: Endeavour 3.2 road test
Read this too: Ford makes Ganesh Idol out of spare parts
Read this too: Ford brand new Dealership goes live in Bangalore
Read this too: Ford Aspire crashes, all 5 surive onboard
Read this too: Ford Endeavour complete details here
Read this too: Figo and Aspire complete details here 2017 models included
Read this too: Ford Escape is CERTAINLY coming to India
Read this too: Ford's Baleno, Jazz, Elite i20 rival is in the making
Read this too: 200'th Assured dealership opened by Ford in India
Read this too: Sync App link introduced in Ford vehicles
Read this too: Mustang Facelift India bound in 2018