Baojun RS3 Will Be A Hyundai Creta Rival From MG India – Launched in China
Baojun today announced the launch of the RS-3 small sporty SUV featuring cutting-edge connectivity. Baojun RS3 will have four variants available at 600 upgraded Baojun showrooms across China priced between RMB 71,800 and RMB 89,800. Baojun RS3 India price converted translates to Rs. 8.0 lakh.
Baojun RS3 is equipped with the latest version of Baojun's connectivity system, which integrates mobile connectivity and in-vehicle features. Users can locate and lock/unlock their vehicles, turn on the air-conditioning, and more remotely via their smartphones.
Baojun RS3 voice recognition system, customers can have their voice messages transferred to text messages via WeChat to avoid distractions. The system is capable of over-the-air upgrades. In addition, the RS-3 has adopted Bosch's driver assistance system. The Level-2 ADAS system covers most daily driving scenarios to reduce driving fatigue, especially during heavy traffic. The SUV's advanced adaptive cruise control system can be activated at a speed of up to 130 km/h.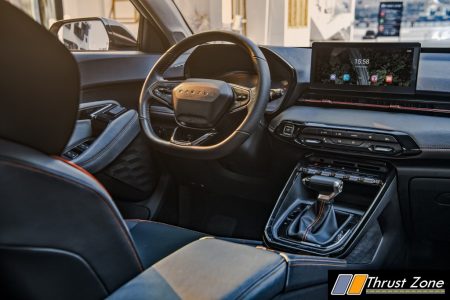 Baojun RS3 is 4,305 millimeters long, 1,748 millimeters wide and 1,597 millimeters high, with a wheelbase of 2,550 millimeters, providing a spacious interior for passengers and their belongings. The RS-3 comes with a 1.5L naturally aspirated engine matched with a continuously variable transmission or a six-speed manual transmission. The RS-3 is the fourth model in Baojun's new product portfolio introduced this year, joining the RS-5 SUV, RM-5 MPV and RC-6 sedan. We will see how MG brings it to India with what engines and what segment to be precise.