City life can be monotonous. People hustling and following the same mechanical routine with light and colours leaving their mundane life, find solace in the bikes zooming down the street.
The rider looks into the distance, his eyes observing everything silently as he perches on his Bajaj Pulsar N250
He is the supreme creature of the night!
He zooms and swerves as he sails on his bike. His admirers wait every day to catch a glimpse of the mighty ride.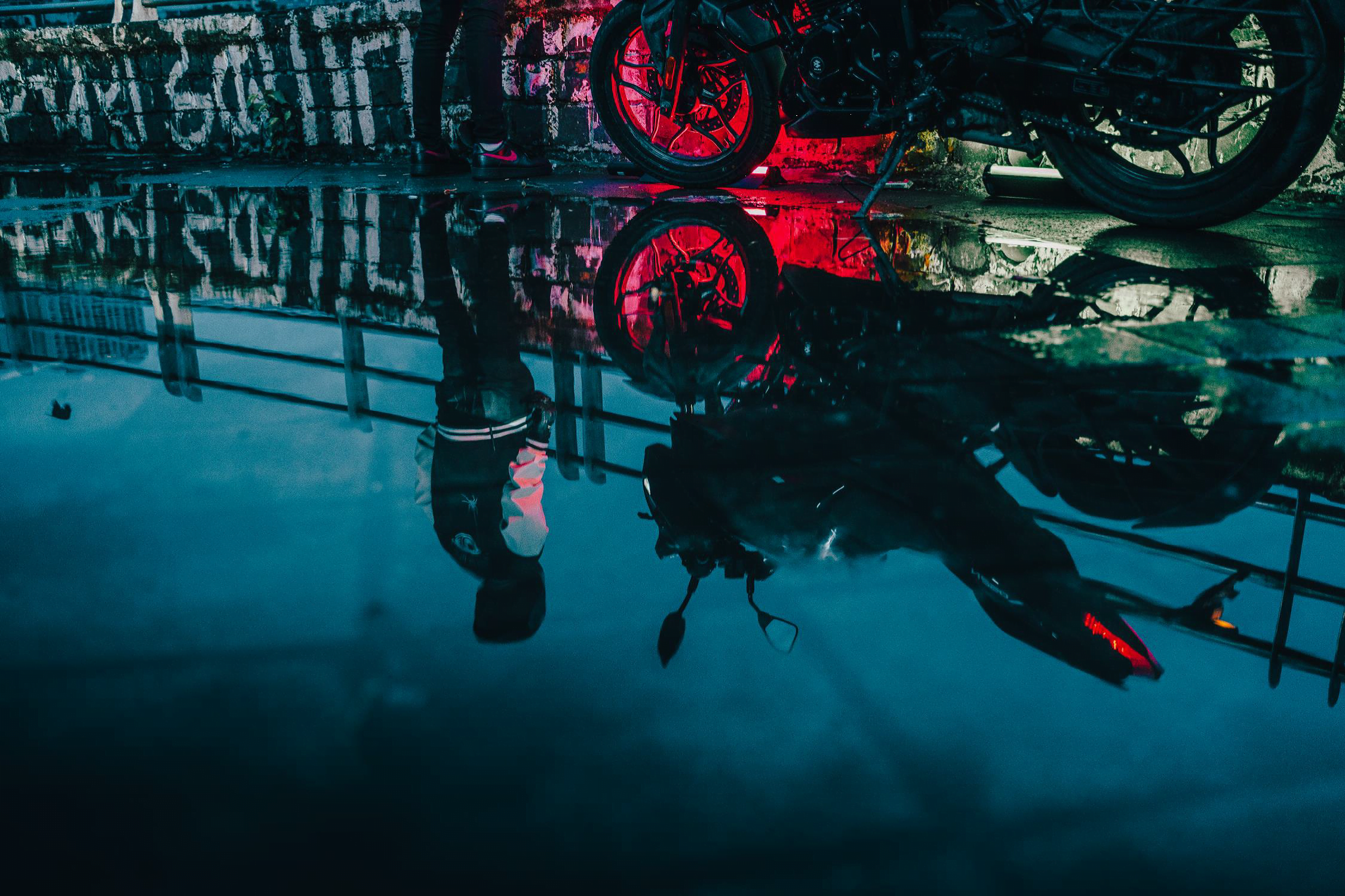 The city of Mumbai is sleeping, covered in the blanket of silence, Rainwater collected in a puddle witnessing the rider observing the streets, The mere seconds of silence will be gone, and he will sit atop his bike, The roar of his bike will drown the silence as he sets the sail of his voyage.