COMPETITION OR CARTELIZATION, WHAT IS GOING ON IN THE CAR INDUSTRY?Cartel Formation Between VW Group could be one of the biggest scams, even bigger than the diesel gate
Monopolies are a thing of the past and competition reigns in all walks of life leaving the consumer spoilt for choice. A prayer on the lips of every shopper faced with a purchasing decision, for a product or service, is "give me one good reason I should buy you and not the other" A company's efforts at R&D strive to continuously create this "one good reason" or "competitive advantage".
This advantage is soon lost with competition catching up and upgrading their product or service to match or outdo others to grab market share. This is healthy for the market revving up quality and driving down prices. Consumer wins.
In such a competitive environment, a plumber, to take an example, could charge theoretically anything, say between ₹ 50/- to ₹ 500/-. The charge could vary depending on his need, capabilities, difficulty of the job or time needed to complete it. Let's assume all plumbers got together (formed a cartel) and decided that the minimum any of them would charge henceforth would be ₹ 500/-.
The good ones will thereafter charge more than ₹ 500/- while the worst of them will charge the minimum of Rs500/-. The consumer gets used to the new prices after a while and the new prices become a benchmark for further increases. Consumer loses.
Have you tried searching for a replacement for a broken side mirror only to find that you finally bought one for ₹ 500/- for what you thought initially to be worth not more than ₹ 100/- ?Welcome to the world of cartelization! Of course,it is not legal to do this and every country has laws against monopoly and cartelization.
Cartelization or price fixing tends to also lower quality standards. If the supplier has a guarantee of quantity and price, he can increase his profits by reducing costs, read, quality, in the above case, cheap plastic can reduce the manufacturing cost of the side mirror.
Respectable and big car companies'don't indulge in such malpractice right? Wrong. At least they guarantee quality right? Wrong again. Recently antitrust regulators in the EU are probing possible cartelization of German carmakers. If proven, companies like VW, BMW, Audi and Porsche may face hefty fines. The commission was tipped off according to the report that these companies have colluded to fix prices of diesel emission treatment systems using industry committees.
These committees discussed vehicle development, brakes, engines, clutches and transmission as well as exhaust treatment systems. Der Spiegel reported that VW has admitted to possible anti-competitive behavior in a letter to authorities.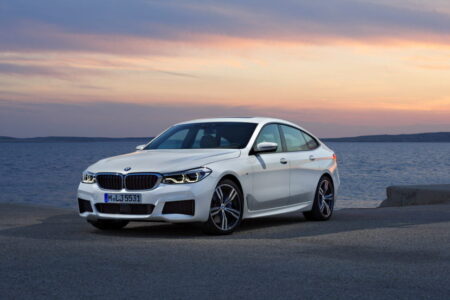 The car industry has paid heavily in recent years for cartelization in lighting systems, engine coolers and bearings. Remember Takata? The company went bankrupt recently due to the order to recall their defective airbags. Quality had gone down to the point where they got caught!
Consumers choose "brands", for they represent value. This trust is not well placed it seems. Consumers should exercise their judgment and make an informed choice, even when it's tempting to close their eyes and trust big multinational companies.