EagleRider India introduces Academy For Women Riders and offers A-Z package to make things smoother in every way
EagleRider India in association with M3M India, successfully conducted its first exclusive motorcycle training intervention, enabling a new generation of women riders to be ride ready. EagleRider India academy along with M3M India aims at promoting riding in the capital and is ensuring that woman riders in Delhi ride with more confidence. The academy aims at providing a platform for women to understand their motorcycles and interact with seasoned riders in a controlled environment. More details?
EagleRider India Academy is a classroom and outdoor riding experience inclusive of 10 hours of training and a highway breakfast ride. This unique initiative empowers women to learn safe two-wheeler riding in a single day. The training focuses on understanding the machine and the safety gear. All the basics are covered including how to start a motorcycle, controlling gear & clutch, manoeuvring, handling street and highway challenges. EagleRider India provides motorcycles along with protective gear to the participants. EagleRider says that this academy is not restricted to teaching women only.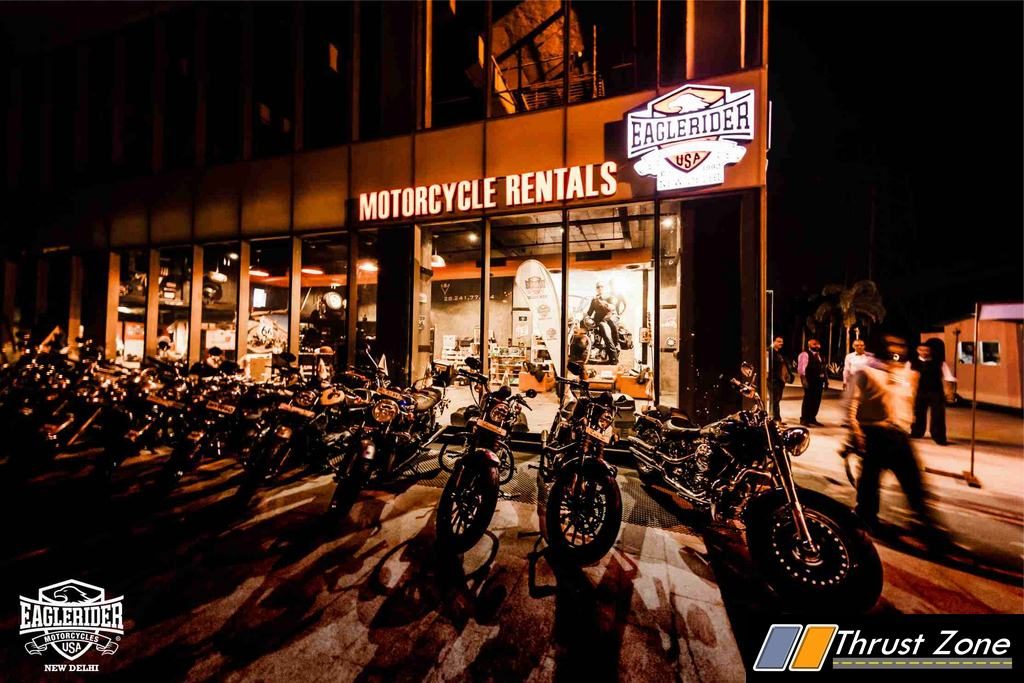 The Academy to emerge as an enabler for every woman in Delhi who desires to learn the joy of riding in a controlled and safe environment is what EagleRider aims for. M3M India, associated with the challenge said that its philosophy blends with their ideology. To learn riding at EagleRider Academy, any women above 18 years of age with a will to ride, can drop a mail with their details on the e-mail id: [email protected] and the team will get in touch with them. EagleRider Academy helps them learn two-wheeler riding at the M3M Experia. Location is set at Sales Gallery at Sector 65, Golf Course Road Extn. The basic criteria to enroll is knowing how to ride a bicycle; a valid motorcycling license and the love for motorcycles is needed. Interested Ladies?