Multiple dealers confirm Bajaj Pulsar AS200 Discontinued story as they are not taking bookings for the AS150/200
What is Bajaj doing!?! Isn't that first question that comes to your mind? The Pune based company is known for launching and discontinuation of products in every segment. It all started with the Discover and now it is reaching the next generation Pulsar's that were launched. The older, existing Pulsar's on the other hand, are getting major changes to make sure they fall in line for the rules and laws that are set to come. First, it was the Pulsar NS200 that came in the market, took it by storm, earned fame and awards and then it was decided that it will be discontinued from the market. Rumors suggested that it will be back, but those rumors have been running since a year and there is no action from Bajaj on that yet.
On the other hand, today's news is equally shocking. Bajaj has just stopped selling the AS200 and most likely the AS150 also in the Indian market. Multiple dealers in Pune and Mumbai confirm this fact as they are not taking bookings for the same. There is no answer why this has been done. The Pulsar's that Bajaj has discontinued is said to be doing well in the market, not exceptionally well though. Numbers were said to be 'satisfying' not 'intriguing'. When we rode the AS200 back in 2015, we liked the very refined engine, the fuel economy and the ergonomic package along with typical Pulsar traits such as the highway friendly nature that it had.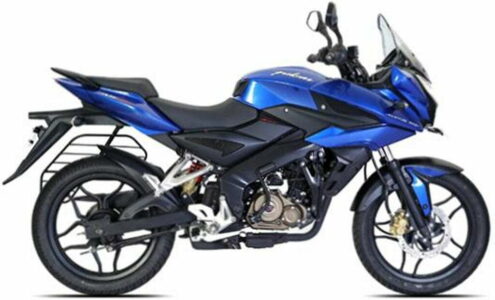 AS200 engine was refined over the Pulsar NS200 and the better aspects couldn't get more interesting. Bajaj seems to be concentrating the Pulsar 220 and the Pulsar RS200 for majority of the sales in this segment. Both are priced in two various spectrum and offer quite a lot as always. The new Pulsar 220F is already out and is said to be refined further cosmetically and mechanically and is ready to take on the strict laws of 2017 the bureaucracy has applied. Let's wait for an official statement along with more details on what is set to happen next with the Pulsar lineup.