The first-ever Tata Safari crash was reported and seen in Navi Mumbai. We were the eye witness the scenario post the event, which seemed to have happened early hours of the morning. This took place when very likely the Tata Safari was taking a left turn and WagonR was joining the same road while taking a right which ended up in a collision with the side of the Safari as the WagonR probably could not stop.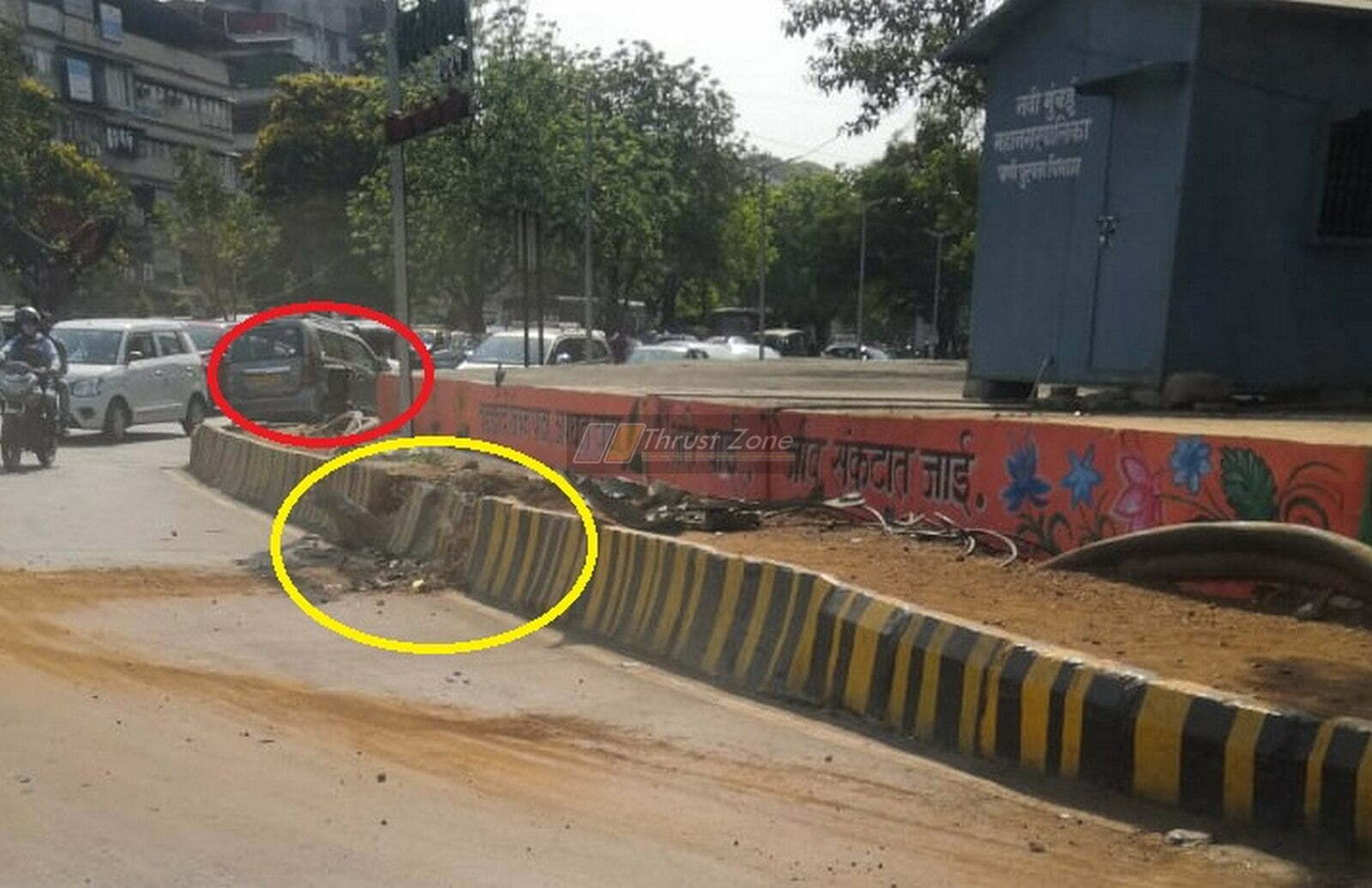 The Safari then ended up crashing into a small wall which was inches away destroying it as well. The major impact can be seen on the side and the front right side to has received a good, not great amount of damage thanks to the slower speed while impacting with the wall. Safari did employ all its airbags to keep the occupants safe.
A brand new Safari barely months old has shown that it is safe as reports suggest Safari occupants came out safe while the WagonR driver had be taken to the hospital said the eyewitnesses. The WagonR front damage has been damaged substantially, but not critically. This is because the speeds seen here were relatively lower than the usual high-speed ones given the accident occurred at the corner of a busy junction. Stay tuned as we will inform you as more information pours in.