Ford India recalls over 39,000 units of Fiesta classic and old Figo as a steering hose pipe could malfunction and will be changed
Ford India has decided to recall over 39,000 units of Fiesta Classic and previous generation Figo to re-calibrate faulty power assisted steering hose. The units affected are the ones made in Chennai facility between 2004 and 2012. The company, through its dealers, will replace the high pressure power assisted steering hose on all the affected vehicles.
Ford has been committed to delivering quality vehicles to their customers and this intended recall is part of their commitment. Earlier Ford India had recalled 1,66,021 units of Figo and Fiesta Classic models in September 2013 to rectify faulty rear twist beam and the power steering hose.
Last year the company had recalled around 42,300 units of the generation of hatchback Figo and compact sedan Figo Aspire to fix a software glitch that could lead to malfunctioning of airbags during a collision.
In November 2015, the company had announced recall of 16,444 units of compact SUV EcoSport in India to fix Faulty rear twit beam bolt, a part in vehicles suspension. Ford India has reported a 36% increase in total sales to 23,503 units in May as against 12,279 sold in the same month last year.
Domestic sales were up 16.64% to 6,742 units in May as against 5,780 units in the month of May last year. Meanwhile Ford South Africa also said today that it will recall nearly 16,000 Figo and Ikon cars built in India due to potential fire risk. Ford will reach out to affected customers through its dealerships in the country.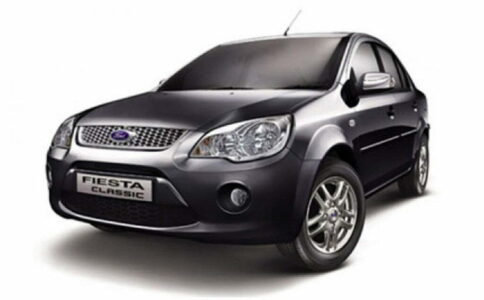 This is not the first time the company has recalled these cars to replace the power steering hose. Ford has stated the power steering fluid could come in contact with the vehicles exhaust system thereby causing smoke and in extreme cases it could lead to the vehicle catching fire. As always, it is recommended to take an appointment with the service station for the recall and everything will be done at no cost to the customer.