Ford Safety Efforts Continue, Urges People To Take Safety As Top Priority – New Video Commercial Highlights Same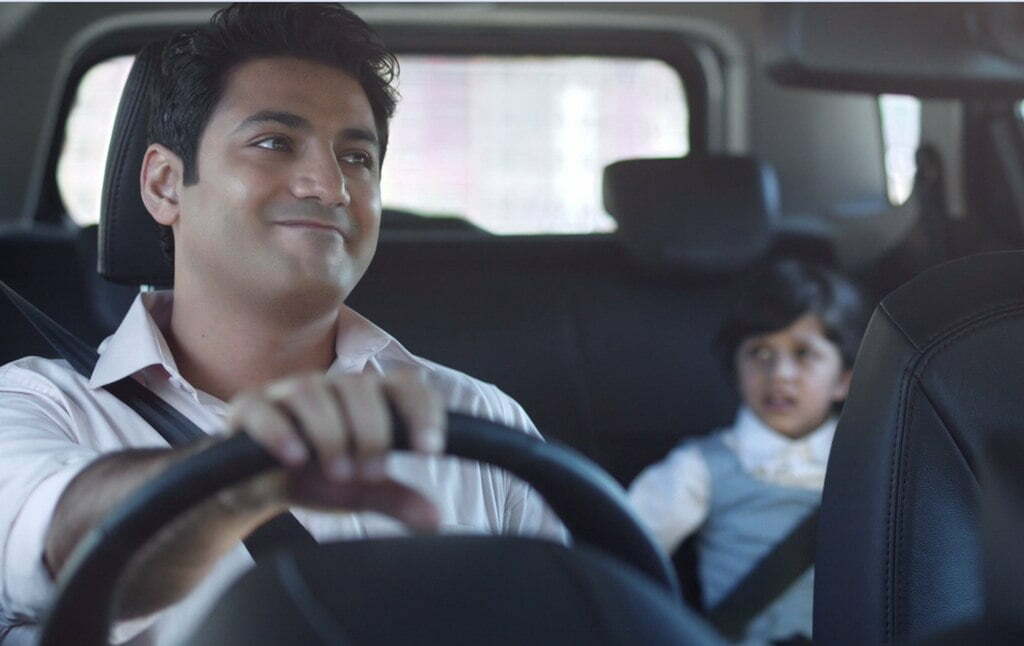 Ford Safety Efforts Continue as it provides all safety features and urges people to get the same over all other options first
Ford has targeted at two things to make their India model a success. Offering value and lower cost ownership of vehicles which people want. Second is offering people safety which they ignore. After inspiring many with the 'Myth and Conception' campaigns, Ford India is back with yet another thought-provoking one – this time on Safety. Urging customers to make Safety a priority and not a choice, the campaign finds its roots in the research that shows safety in car buying decisions play second fiddle to every other factor over the usual mileage and even convenience features.
Survey says that two-thirds (70%) of close to 22,000 respondents of a survey by Ford India didn't consider safety as an important consideration while buying a vehicle proves the trend. The television commercial titled The Uncomfortable Question features a conversation between a doting father and his curious daughter as they go ahead in their new Ford EcoSport.
While the father familiarize the daughter with a long list of EcoSport's features, the daughter raises a question that comes to the mind on how will he ensure her safety in the rear seat? The confident father, being happy with his choice, assures the daughter with the proven safety credentials of his EcoSport that boasts of six airbags for complete all-around protection. The underpinning message here is that the commercial urges car buyers to make safety a top consideration in their purchase journey and choose a vehicle that priorities safety for everyone over everything else.
The Ford portfolio in India today comes equipped with thins such as ABS, EBD, side & curtain airbags as well as industry-first knee airbag, making it up to seven to keep vehicle occupants safe. Something which is seen in Ford after luxury car manufacturers in the country. The campaign will follow an integrated communication approach and will make it through all channels to spread the word, which is safety!