Taiwanese electronics giant Foxconn is popularly known as the maker of iPhones and now the company has revealed its new Foxtron Model B electric hatchback. Foxtron is a electric car brand under Foxconn and is a rival to Tesla. The new Model B is a direct rival to the Tesla Model Y and will be sold alongside Foxtron's existing range comprising the Model E, Model C and Model T.
The new Foxtron Model B is built on the automaker's Mobility in Harmony (MiH) platform, which is an open-source skateboard EV platform created in 2020 and has been developed by a consortium of manufacturers including Tata Technologies, Microsoft, Yulon, among others. The consortium has reportedly over 1600 brands. Meanwhile, the Model B has been designed by Mahindra-owned Italian design house Pininfarina.
The Model B gets boxy proportions, lending a crossover look to the model with a tall stance and large wheels. The massive DRLs standout and so do the taillights. The company has shared specification numbers and the electric hatchback promised 870PS and 1,000Nm of peak torque from its dual motors. There will be a single motor option as well. The company promises a range of 800 km on a single charge.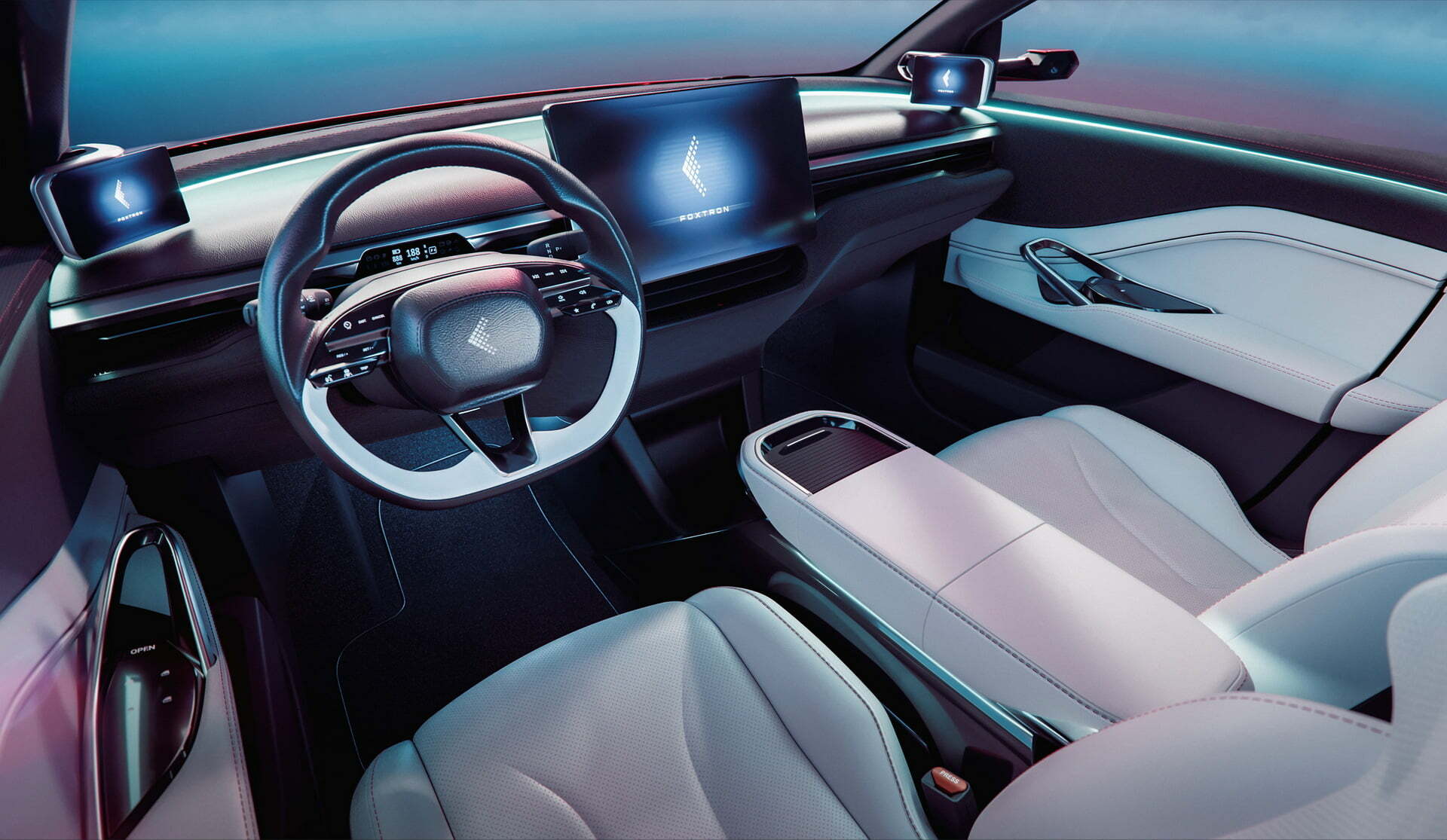 The Foxtron Model B will be produced in China by early next year, and will also be built in the US in Ohio at General Motors' Lordstown plant.