Harley-Davidson India Concept Store Goes Live In Kohlapur as the premium motorcycle manufacturer ensures sales and exclusivity
One of the most popular American motorcycle manufacturer Harley-Davidson inaugurated their first concept store in India, Warrior Harley-Davidson, at Kolhapur. Warrior Harley-Davidson sprouted from an idea to design a small store which accommodates all Harley-Davidson customer experience concepts in small forms.
This unique concept store format is an awesome platform for the brand to reach out to their existing customer base in the third class cities which do not have the company's retail outlets.
The concept store has been designed to develop accessibility for the sales and service requirements of Harley-Davidson customers living well within the city and the outskirts to ensure that they get an opportunity to be a vital part of the company's important events.The new store also will prove to be a wonderful platform for motorcycling enthusiasts to interact and know more about the Harley-Davidson way of life.The store is located at Mokshaa Motorbike Company Private Ltd, at Sarnobatwadi, Karveer taluka, Kolhapur.
Buzzing about the launch of the company's first concept store in India Marc McAlister, Vice President and Managing Director of the international markets of the motor company stated that the company's focus has always been on developing the culture of recreational motorcycling in India.
It is also expected that the subsequent levels of growth will gear up from the tier 2 and 3 cities. Expansion to these locations is also an important part of their strategy. Their very first concept store is actually one of the best foot put forward by them to bring the brand closer to enthusiasts and providing all the chance to undergo that sort of lifestyle experience.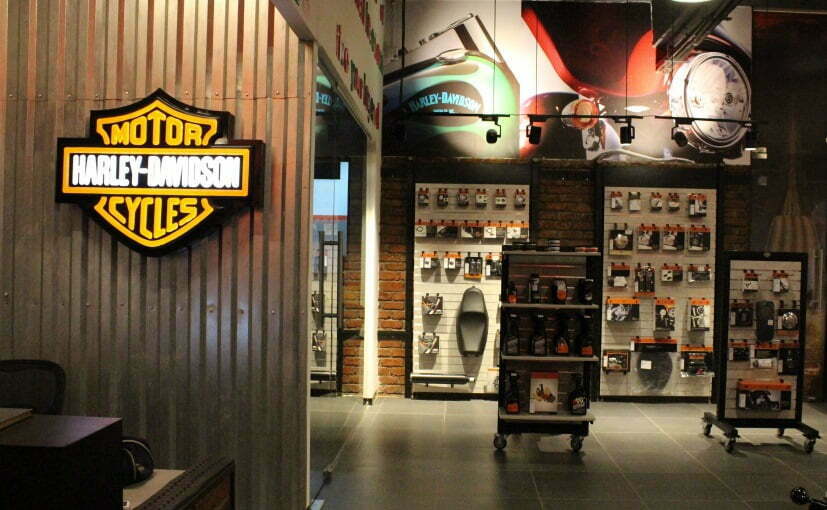 The principal dealer at Warrior Harley-Davidson, Mr. Sunil Christian stated that Kolhapur is a great city with stupendous potential as nearly 100 Harley riders reside in the environs of the city. Upbringing their retail presence to Kolhapur was an involuntary step for the brand. The store boasts a bike display PA&GM display, a customer lounge and service set-up, well within an area of 3000 square feet.
This will definitely be the country's most unique concept store for the riders in and around the city, to cultivate their sentiment for motorcycles. The company has been consistently working towards bringing the brand much closer to its existing and prospective customers across the tier 2 and 3 cities, who are eagerly looking for premium motorcycles.