In what could be termed as an important development for the Indian automobile industry, Hyundai has filed for trademarks for its upcoming five electric cars under the brand name of Genesis in India. These cars include eGV70, eGV80, eGV90, eG80, and eG90, and going by the Genesis' brand nomenclature, one can easily conclude that the eGV series vehicles will be SUVs while eG series cars will be sedans in their body styles. Just so you know, Hyundai is expected to bring its luxurious Genesis electric vehicle brand to India soon, and accordingly, preparing the ground for the launch by completing necessary formalities in this regard.
Genesis is developing different types of electric vehicles including a wide range of body styles. Thanks to its versatile Electric Global Modular Platform (E-GMP) architecture, the brand has carved its place among contemporaries. In fact, the same E-GMP platform will be utilized by electric vehicles that Hyundai and Kia will develop in the future.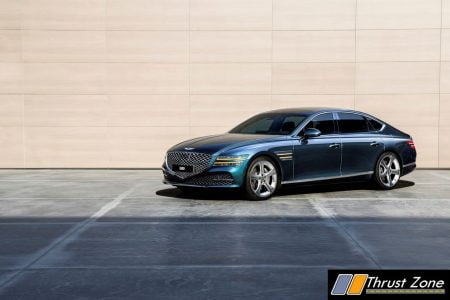 It still remains unclear how the Hyundai will launch its Genesis flagship brand in India – whether the first few models will be conventionally powered by an internal combustion engine or vehicles will be all-electric in nature right from the start. The likelihood of the latter is stronger and if Genesis comes with its all-electric range, it will pit its offering against the likes of EQC electric SUV that has recently been launched by Mercedes-Benz. In addition, Genesis will also compete against Audi's upcoming e-tron and
Jaguar's I-Pace among others.
It will be interesting to witness how prospective buyers will respond to the Genesis' entry into the Indian market. The phenomenon of electrification is still to catch up with Indian buyers and in the absence of well-developed public charging infrastructure, electric vehicles might not curry favor with Indian masses – at least in the near future.