Kia Ready To Hit The Indian Market With Official Brand Entry Campaign – 'Magical Inspirations, Stunning Designs'
Kia Motors, the world's 8th largest auto manufacturer, launches its first brand campaign for India, to introduce the brand in the country and further strengthen its connect in the market. This high decibel campaign lead by the TVC reiterates Kia's design philosophy and aptly brings out the importance of design in the Kia ecosystem.
The campaign 'Magical Inspirations, Stunning Designs', have been made on the deepest insight that there is an inspiration behind every great design and there are unique inspirations behind the design of every Kia car.
The idea is to build brand awareness around the elements that inspire the flawless design signature of the brand that is consistent across Kia's product portfolio. Kia has always been at the forefront of cutting-edge design, a philosophy that's resulted in some of the most iconic cars of this generation.
The campaign that started by piquing people's curiosity with teasers of an astronaut and a tiger around a Kia car, reaches a big reveal as apart from the astronaut and the tiger, seven other magical inspirations came together to form a Kia car. Be it the enduring astronaut symbolizing Man's first step on the moon; the firefly representing the most luminescent form of nature; the slinky spring where science meets playfulness; the swift yet stable Humming bird ; the Ballerina with unmatchable precision, poise and grace; the agile skill and control of a footballer; quirk of Felix the cat and finally the Tiger forms the most magical inspiration set leading to an amazing Kia car.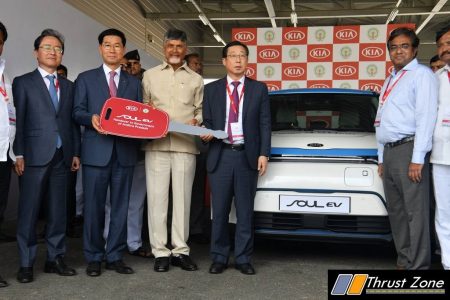 The campaign aims to create a lasting impression on the discerning new age automobile customer leading up to the launch of the much-awaited SUV from Kia. This multi-media campaign will be supported by a uniquely designed digital campaign, which will engage with the evolved Indian consumer
Ahead of the launch of its first car in India in the second half of 2019, Kia is aggressively implementing its marketing plans with an aim to be amongst the top 5 automakers in India within three years. Being ahead of its schedule, the company recently announced the commencement of trial production at its state-of-the-art manufacturing facility in Anantapur, in Andhra Pradesh.