Mahindra buys BSA for 28 Crores! What Could This Spawn In The Future? Clearly something much more interesting than we can think of now
Mahindra is continuing its global buying spree with another feather in its cap. In order to further support its global footprint in the two wheeler industry, Mahindra has just bought the British Motorcycle Maker BSA. This move has been in the reports for some time now and Mahindra ah just made it official. The deal was finalized in around Rs. 28 Crores. For some time now, Mahindra has been eyeing to buy either Norton or BSA motorcycle brands. In a regulatory filling the Indian automotive giant declared that it has bought 100% rights of the British Company under Classic Legends Pvt. Ltd. It is to be noted that this was before an arm of the Indian brand. The deal saw Mahindra take charge of all the 1.2 lakh shares of BSA at a consideration of 28.33 Pounds per share.
Clearly this acquisition will let Mahindra to use an old and established motorcycle manufacturers name for its future global products in the industry. This would mean that, along with Peugeot, Mahindra will have another European brand under its portfolio. The Company arm Classic Legends will now be able to use BSA name for motorcycle product in future. With BSA already being present in UK, Japan, Singapore, Malaysia, USA, Mexico and Canada it would help Mahindra to use its principle activity of licensing of brands related to motorcycles.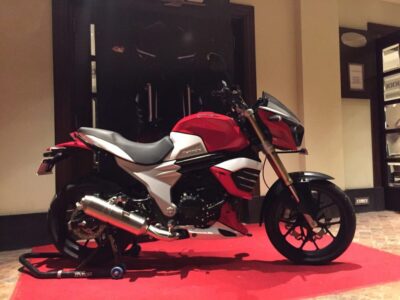 Among other major European names that Mahindra has acquired in recent times is, the legendary Italian design house, Pininfarina. Mahindra owns 76.06% of takes in the Italian Design house credited with designing some of the most iconic cars of the world. The Pininfarina deal was worth $28 Million in 2015.
Except for these European brands in the form of Peugeot two-wheelers, BSA and Pininfarina, Mahindra has also acquired the Korean car maker SsanYong. Other company's under Mahindra's recently bought list include, two-wheeler brand SYM and Reva Electric Car Company that has formed the basis of the rapidly expanding Mahindra's electric ambitions.