JLR today announced exciting plans to accelerate its transition to become the world's leading modern luxury car manufacturer revealing its Halewood plant, in the UK, will become an all-electric production facility and its next-generation medium-size SUV architecture, electrified modular architecture (EMA), will now be pure-electric.
In an update to global media at JLR's centre in Gaydon, Chief Executive Adrian Mardell reaffirmed the business's commitment to its Reimagine strategy, which will reposition the company as an electric-first, modern luxury carmaker by 2030, as JLR makes strides towards its financial goals of achieving a net cash positive position by FY25 and double-digit EBIT by 2026.
Announcing the news of its next-generation electrification roadmap, JLR confirmed it will start to invite applications for client orders for the modern luxury all-electric Range Rover from later this year. The first of its next-generation medium-size modern luxury SUVs will be an all-electric model from the Range Rover family, launching in 2025 and built at Halewood in Merseyside, in a move that further affirms JLR's commitment to the future of the UK car industry.
And while EMA will now be electric only, as the trend to electrification in certain markets increases, JLR will retain the flexible modular longitudinal architecture (MLA) on which Range Rover and Range Rover Sport are built offering internal combustion engine (ICE), HYBRID and battery electric vehicle (BEV) options. This gives JLR uncompromised flexibility to adapt its vehicle line up to meet the needs of different markets around the world, that are moving at different speeds towards net zero carbon targets.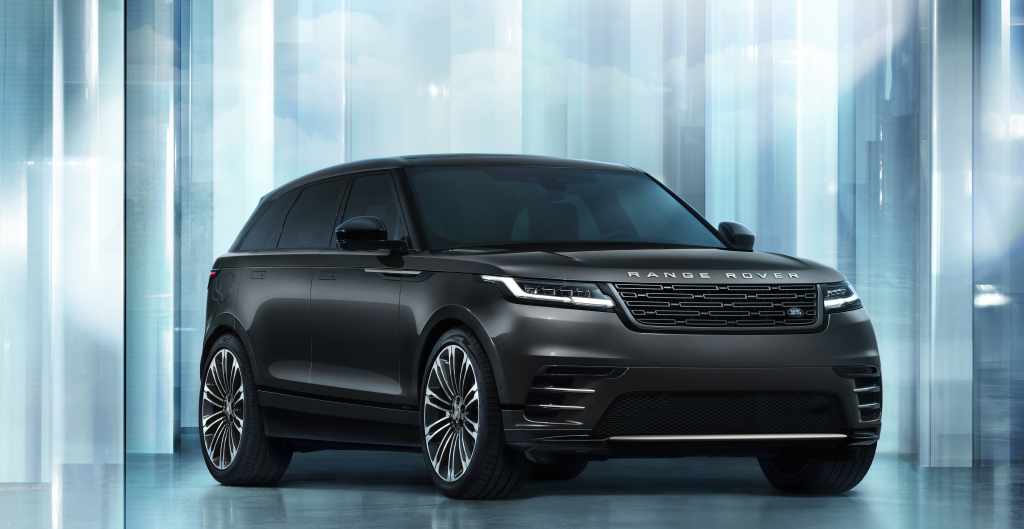 As a next step within the Reimagine strategy, it was revealed JLR will move to a House of Brands approach, to amplify the unique character of each of its brands – Range Rover, Defender, Discovery and Jaguar – and accelerate the delivery of the company's vision, to become proud creators of the world's most desirable modern luxury automotive brands for the most discerning clients.
JLR also announced that the first of three reimagined modern luxury Jaguars will be a 4-door GT built in Solihull in the West Midlands, UK. With power output more than any previous Jaguar, a range up to 700 kms (430 miles), and indicative pricing from £100,000, the new Jaguar will be built on its unique architecture, named JEA. More details of the new 4-door GT Jaguar will be released later this year, before going on sale in selected markets in 2024, for client deliveries in 2025.
JLR CEO Adrian Mardell said: "With Range Rover, the original luxury SUV, available for pre-order in pure electric form later this year, and the first of three breath-taking electric reimagined Jaguar models to be launched in 2025, we are stepping into a fascinating new electric era for JLR as a modern luxury business."
In addition to the news that its Halewood plant in Merseyside, UK, will become an all-electric production facility and its next generation medium-size SUV architecture, electrified modular architecture (EMA), will now be pure-electric. JLR also revealed its Engine Manufacturing Centre in Wolverhampton, UK, currently producing Ingenium internal combustion engines for its vehicles, will have an electric future producing electric drive units and battery packs for JLR's next-generation vehicles. It will be renamed the Electric Propulsion Manufacturing Centre to reflect the move.
In positive news for the future of the historic Castle Bromwich site, JLR confirmed that its stamping facilities that prepare pressed body metalwork for JLR's vehicles will be expanded to play a key role in the company's electric future, by providing bodywork for next-generation electric vehicles. JLR continues to explore options for other parts of the Castle Bromwich site.