MG Motor India unveiled the teaser of the in-car entertainment system of its upcoming Smart EV – Comet. The video offers a sneak peek of the stylish screen system that applies modern concepts and technologies highlighting aspects of a futuristic vehicle. The system boasts an array of advanced features, intuitive controls, and seamless connectivity that lend Comet a gadget feel.
In the Intelligent Tech Dashboard section, MG Comet presents a touch of sophistication through the Integrated Floating Wide Screen. This section consists of a 10.25" head unit and a 10.25" digital cluster. Sophisticated and innovative designs are highlighted by the presence of a large screen on this dashboard. Moreover, the entertainment system is also equipped with widgets of different dimensions with 3 fully customizable pages, to give customers access to a range of entertainment, navigation, and connectivity options so that users can access a variety of entertainment that makes traveling more enjoyable.
In addition to the touchscreen, the infotainment system also includes a range of intuitive controls, including voice commands, making it easy for drivers to access their preferred features without taking their eyes off the road.
MG Motor has always focused on enhancing the mobility experience with its unique Auto-Tech proposition. The upcoming Comet EV, which is futuristic and smart to meet urban mobility needs, is all set to disrupt the EV landscape in India. Stay tuned for more updates on the features of MG Comet.
Production of its Smart EV – Comet, with the first unit rolling out from its Halol plant in Gujarat has also commeneced. Based on the globally acclaimed GSEV platform, the MG Comet boasts an innovative and futuristic design language that is sure to turn heads.
One of the key features of the GSEV platform is its versatility and spaciousness, making it an ideal choice for urban commuters. The platform is designed with ease of usage in mind, ensuring hassle-free manoeuvring on congested roads and effortless parking capabilities. The GSEV-based vehicles have been very successful in global markets, with more than 1 million units sold so far.
Safety is also a top priority for the GSEV platform, with a solid steel frame providing a strong foundation for the vehicle body, and airbags ensuring maximum protection for passengers. The MG Comet takes safety to the next level, with 17 hot stamping panels spread across the body-in-white, enhancing the vehicle's structural safety.
Commenting on the first production roll-out of Comet, Biju Balendran, Chief Operating Officer, MG Motor India said, "The recent Urban Mobility Happiness Survey conducted by Nielsen unequivocally brings out the fact that a compact smart electric vehicle is the preferred choice of urban commuters when it comes to commuting. At MG, we are committed to providing innovative and sustainable mobility solutions, and with the MG Comet we shall offer a futuristic and practical Urban EV with many fun-to-drive elements. With the first Comet rolling off the production line, we are delighted to welcome the beginning of a new EV future for India."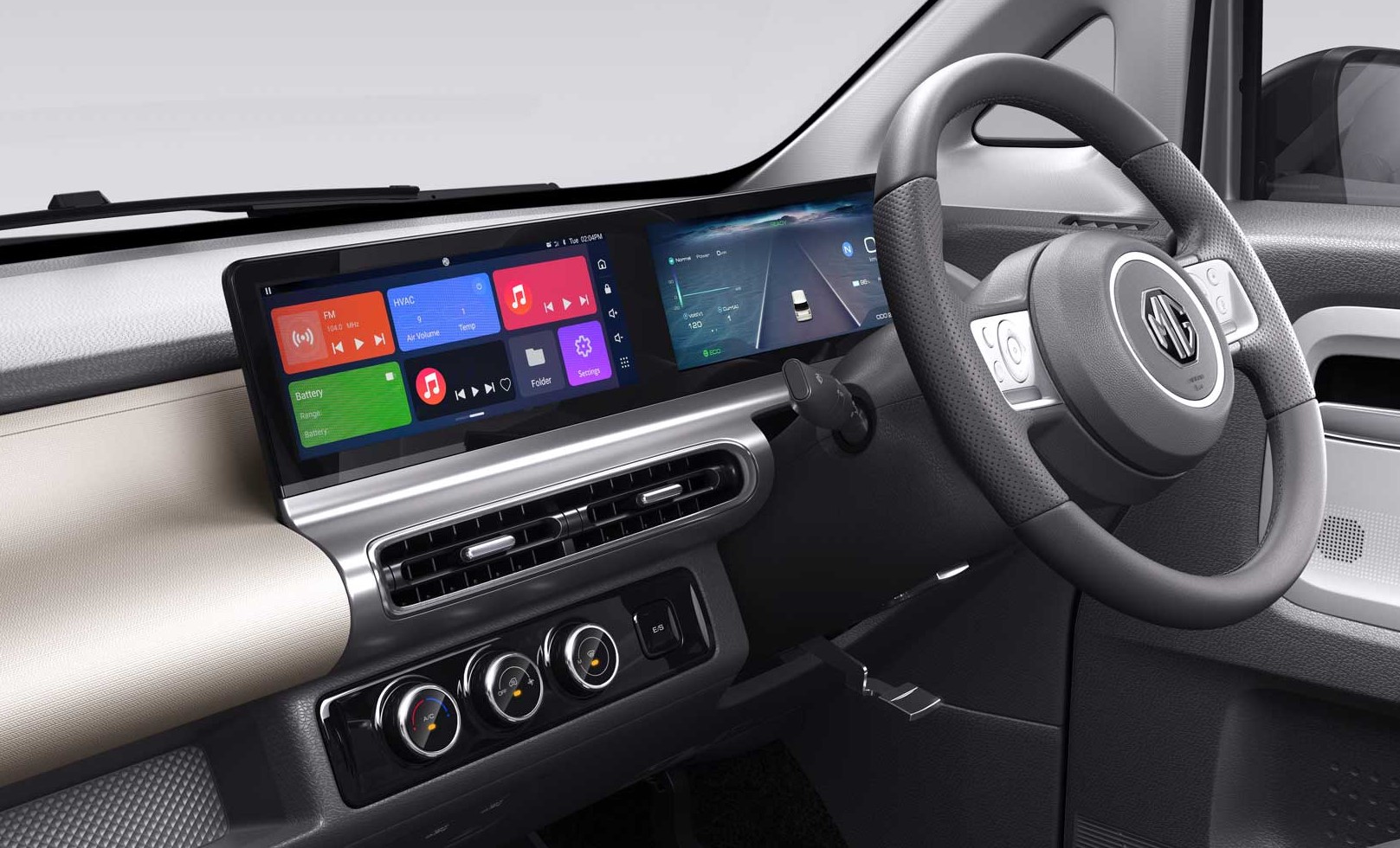 Additionally, the Comet is equipped with various smart features that complement the GSEV platform, including Internet of Vehicles (IoV), multimedia, and connected features.
With the production of the Smart EV – Comet, MG Motor India is continuing to push the boundaries of innovation and design in the electric vehicle market. The Comet's solid steel chassis and high-strength vehicle body make it a durable and reliable choice for those looking for an electric vehicle that prioritizes safety and practicality.