MGX-21 India Launch and the affordable Bobber and Roamer make the Moto Guzzi pretty much complete in India. Italian Cruisers anyone?
The Piaggio Group is all set to make sure their line up increases as the superbike market grows and witnesses launches one after the other. This time it is, the cruiser brand, Moto Guzzi, as it increases its portfolio in India by introducing two new launches in the country. The V9 and the highly intense looking and most purposeful MGX -21 also comes as a surprise!.
To begin with, the V9 is a mid-sized custom bike that will be available in two versions such as the Roamer and Bobber. each with its own distinct style and appeal. The Roamer is your traditional is your universal custom cruiser which has all the road going bits along with chrome instead of black. The Bobber is the sporty part of the same motorcycle from Moto Guzzi. There is black theme running instead of chrome which gives it a more sporty appearance.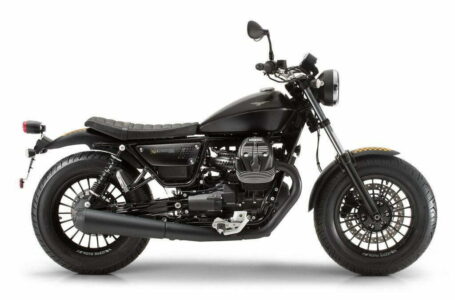 The V9's variants début with the new 850cc twin-cylinder Euro-4 complaint engines. The engine makes a claimed 55 BHP at 6250 RPM. an 63 Nm of torque at 3000 RPM. Half of it is available from as low as 2000 RPM. The electronics set include the inclusion of ABS, adjustable traction control that can also be disabled. There is an immobilizer and a USB port too. Both variants are priced well at Rs. 13.60 lakhs.
On the other hand, the MGX-21 is a motorcycle reflecting Moto Guzzi's heritage of originality and is designed from the inspirations of the earlier models. The 90° transverse V-twin engine of the MGX-21 has 96 BHP of power and makes 120 Nm of torque.Electronic and safety system includes ABS, adjustable traction control which can also be disabled. There is a Ride-by-Wire system along with cruise control. Flying Fortress is finally here and Piaggio says that the MGX-21 will be available on order only.
These bikes, like other premium bikes from Piaggio will be available through the Group's Motoplexs in Pune, Kochi, Hyderabad and Chennai. Moto Guzzi's existing India portfolio of Audace, ElDorado, California Touring 1400, California Touring Custom and Griso SE will accompany these new models.