Michelin has recently launched Energy XM2+ range tires in the Indian market. The company claims that the new tires provide superior grip and braking performance even during the emergency stopping maneuvers. The special rubber used in these tires performs considerably better than the other brands available in the market.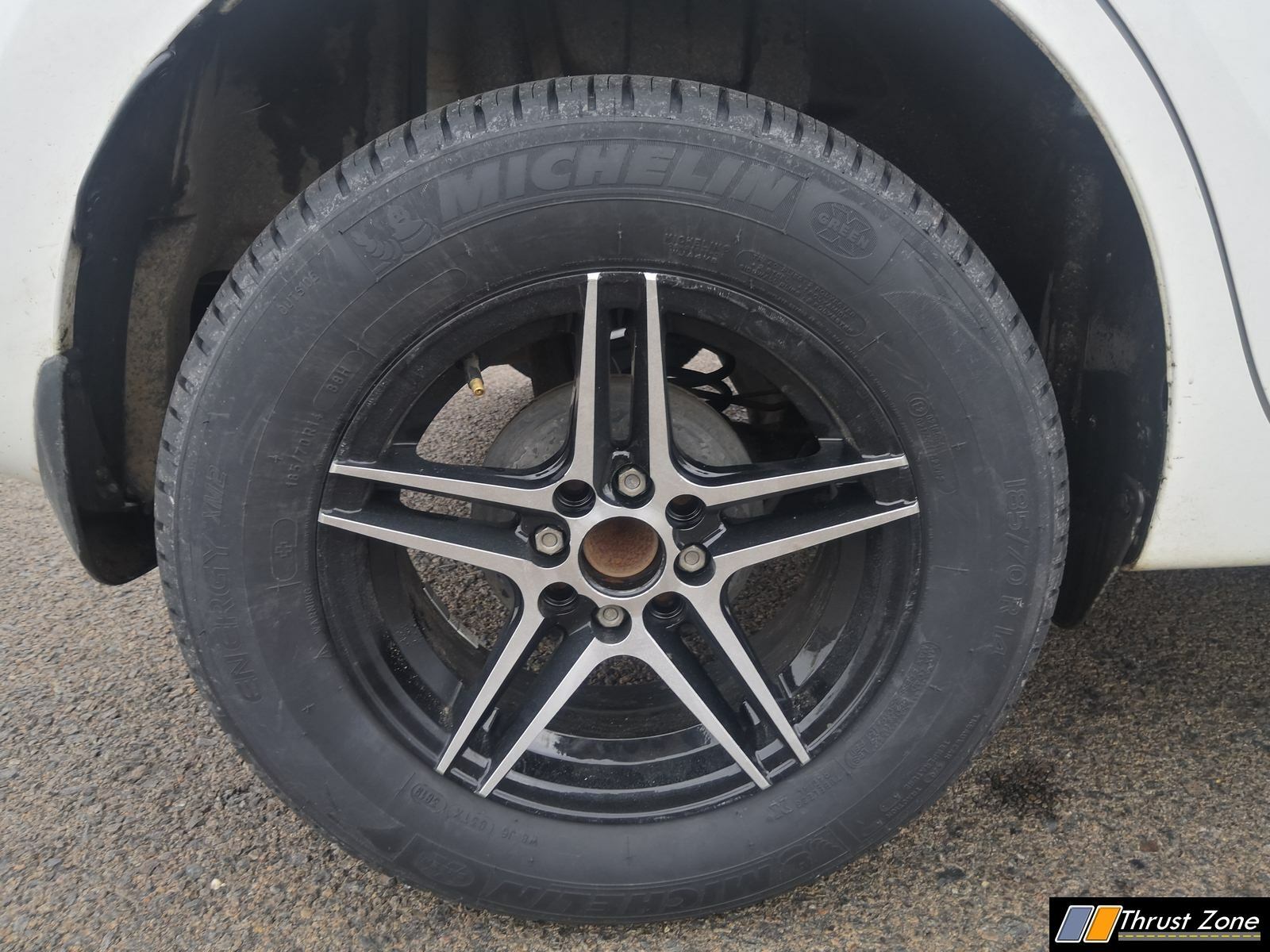 In order to demonstrate the superiority of the Energy XM2+ range, Michelin used the two Maruti Swift cars – one fitted with Energy XM2+ while other driving on Bridgestone S90. According to Michelin, its new tires can reduce the stopping distance by up to 3.3m in slippery and wet conditions. In order to test the performance, both cars were driven on a wet track with a considerably worn off set of tires. The driving speed was 100kmph and cars were driven in the 5th gear.
A mark was made before the wet patch and then a heavy braking was applied just before the cars crossed the mark. The performance of Michelin tires was quite better than Bridgestone as revealed by the stopping distance. Especially from behind the wheel, the driver got a very reassuring feel about the stopping performance of Energy XM2+. Even during the emergency stop, the Swift with Michelin tires continuous to hold it well with both front and rear tires toeing their lines without any diversion. Even the ABS system was not found to be too intrusive as better grip from tires took care of the stability and steering precision.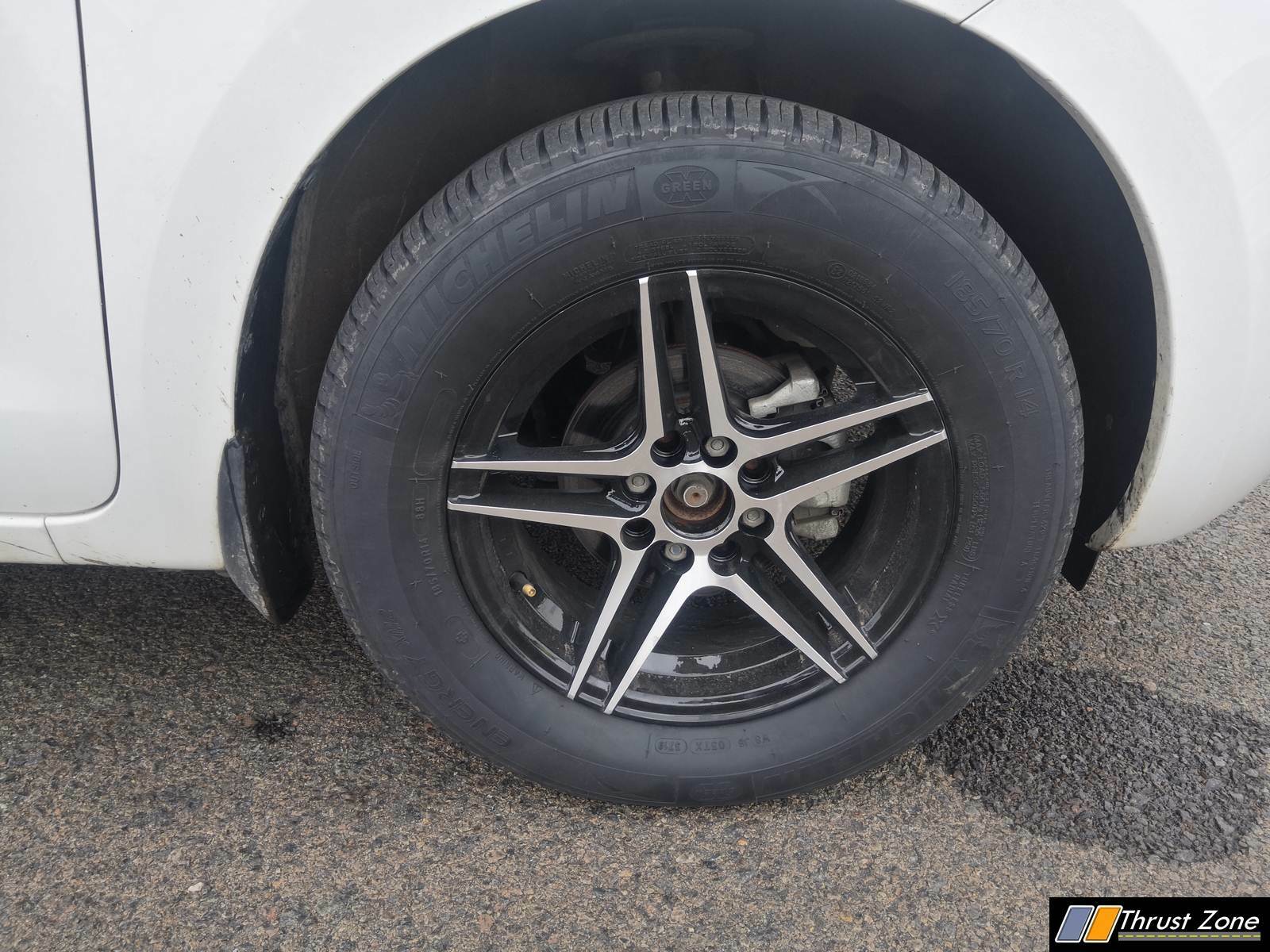 Meanwhile the competitor tyres saw the vehicle swerve a bit under hard braking and losing grip was almost instantaneous. The Michelin Xm2+ clearly feel over-engineered for the job. They performed way beyond expectations and assurance and feedback from the driver end is icing on the cake.
Another test to evaluate the performance of Energy XM2+ was a dash-handling test. The extra grip from the Energy XM2+ made the excellent handling of Swift even more superior by adding extra predictability during the hard cornering movements. During the parabola test, the lateral and vertical movements of the car are well-controlled thanks to the grippy nature of Michelin. This also helps to strike a perfect balance between the right quality and handling characteristics of Swift. There is no harsh feel from Michelin tires despite the fact that these belong to the value for money category.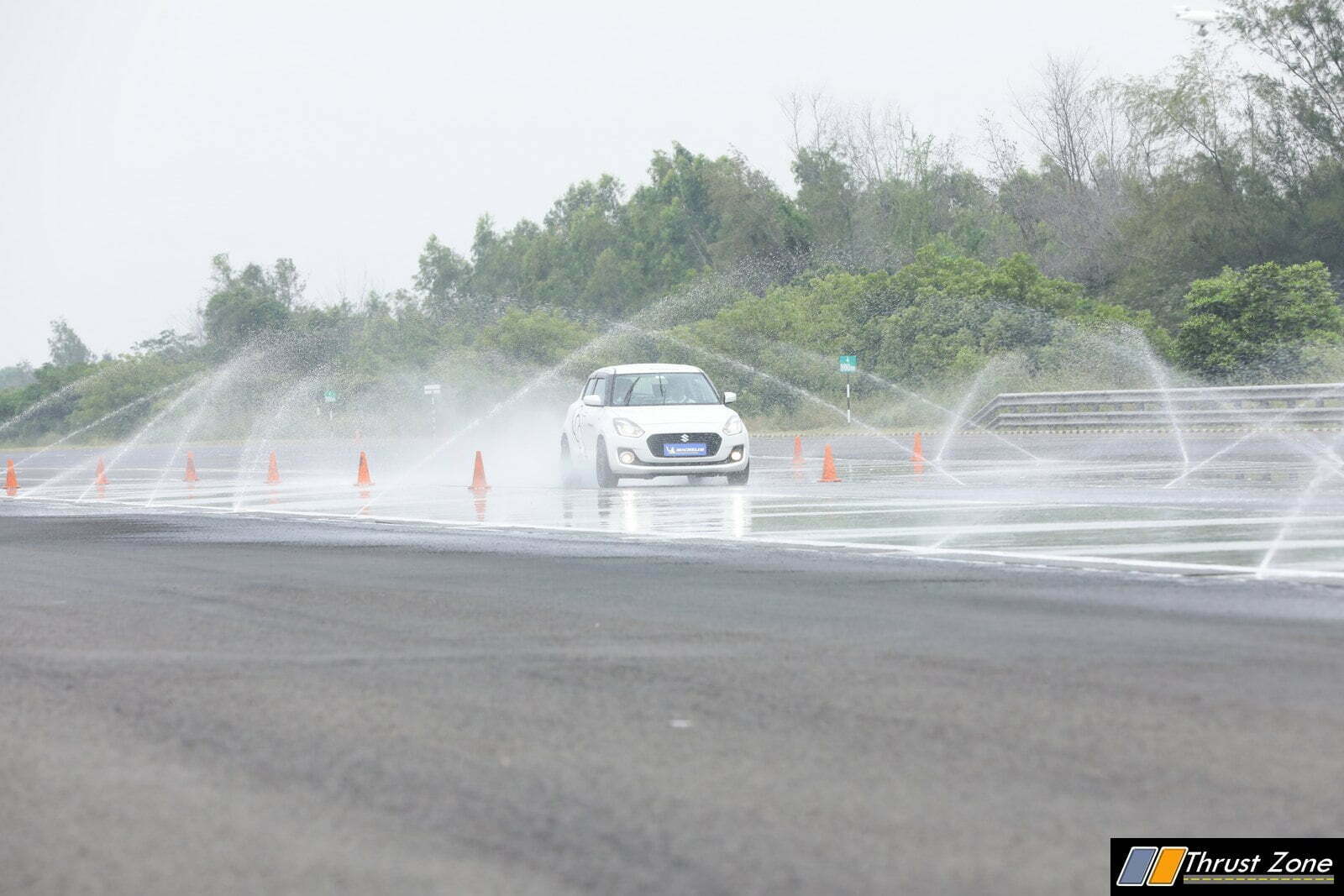 The company claims that Energy XM2+ has 29% more life compared to its competitors. Michelin tyres have always been different and they end offering more silent performance, uncompromised fuel economy and surprisingly a good balance of comfort and grip. Something that our long term expireicne with XM1 and Primary LC ST's has shown. These tests just re-affirm our thoughts for the brand in the country which seems to have a unique approach, with a slightly more premium over its rivals, which now, clearly, seems well worth it and probably even more, if you think of the long term benefits.