Rejoice Fiat Fans! Fiat Dealership In Mumbai Is Here in Conjunction with Landmark which will also Jeep, Fiat and Abarth models
We all know that Fiat has never really set the sales charts on fire in Indian market. However, this does not take away the fact that the Fiat cars portfolio (no matter how small it is here) consists of some of the most amazing driving cars that you can buy in the country. Then there is the presence of the Abarth models that cater to the very enthusiast that every other maker so dearly skips pampering. Now with Jeep officially in India, FCA has slowly started to reclaim the position it truly deserve in our market.
To take these baby steps towards its Indian renaissance, Fiat is back with a dealership in Mumbai, after almost a year of absence in the country's financial capital. The brands latest dealership at Mumbai has all the FCA brands on offer in India. Saying that, it would be sight for any car enthusiast to get close to brands like Fiat, Abarth and Jeep products under roof and ready to be bought.
This new joint dealership has opened up in the Worli area, which is in South Mumbai. In fact it has come up fairly close to the flagship JLR and Rolls-Royce dealerships in the vicinity. Landmark Group is at the helm of this new joint FCA dealership. With this new dealership, the Fiat customers from Mumbai will finally get another service centre.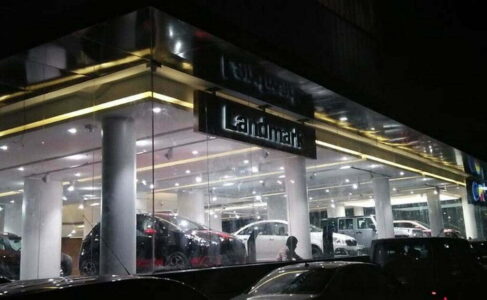 Till now, ever since the last Fiat dealership shut down, the only service station for Fiat owners was on the outskirt of the city and was a huge pain for the already low number of customers, especially from South and Central Mumbai. Landmark Group says the new service center will be on the city limits and will help in easing the pain of current customers while catering to the new customers as well. The dealership will have the Punto EVO, Avventura, Avventura Urban Cross and Linea being sold alongside the fabulous Abarth offerings, the Abarth 500 and the incredible Abarth Punto Twins. On the other hand, the Jeep section will have the 5-door wrangler and the Grand Cherokee range that includes the top of the line SRT variant.
Sometime back, Fiat had declared its intentions of having a few dealerships by this year end at Mumbai, the city which also serves as its Indian Head Office. The most interesting model for these new dealerships will arrive in the form of the locally manufactured Jeep Compass coming next year. The Jeep Compass is slated to become the cheapest Jeep product in the country and a torch-bearer of the ailing FCA business in India.
Source: CarandBike