Revolt Intellicorp today began deliveries of the first batch of its RV400 in Pune.The bikes will be handed over to customers as per the booking sequence from the two Revolt Hubs in Kalyani Nagar, and ICC Tech Park, S.B.Road.
With an innovative go-to-market pricing strategy, which makes owning and riding the bike hassle-free experience, the company has received tremendous response from the consumers.Commencing deliveries in the city, bikes are already rolling out of the production line and the company aims to close all deliveries at the earliest.
Rahul Sharma, Founder, Revolt Intellicorp Pvt. Ltd, said, "Electric Vehicles are becoming increasingly popular in Pune and we could see the trend in the pre-booking orders we have received from the centre. The RV400 is an important step in catering to emerging customer needs and we are confident that the new RV400 owners are going to enjoy their riding experience.We would like to take the opportunity to thank India for the tremendous response and having the trust and patience in an emerging brand. Given the continued demand for booking, we will soon be closing the bookings for January-February 2020."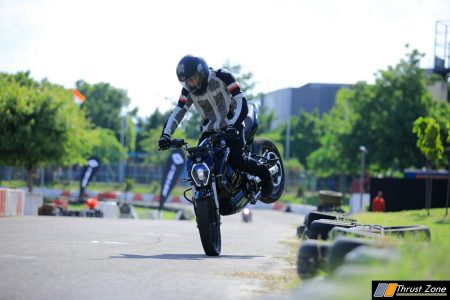 The company's first offering – Revolt RV400 comes with a promise to bring cool, smart mobility solutions that are high on performance and aesthetics. The AI-enabled motorcycle has an ARAI certified range of 156 kms and a top speed of 80 km/hr. The Revolt RV400 is the first step towards providing sustainable, affordable mobility to every Indian home. With cutting edge design, technology and riding dynamics to create new benchmarks in the industry, the RV400 will be available at INR 3,999 per month and the RV300 at INR 2,999 per month.