Look at the roads near you, and you will find bikes as an integral part of the regular rush. Buying a bike is no less than a luxury for those who have only used public conveyances to commute within a city or around. However, it sometimes becomes difficult to go through all the processes involved in buying a bike. Multiple visits to the authorized dealerships, then to the Regional Transport Office (RTO) and insurance company offices are time-consuming and cumbersome. Plus, it involves a lot of paperwork. You get your RC, insurance policy, and similar other documents in paper format.
We live in an age where we love getting things done digitally with the use of Internet. Just like ordering groceries or booking cabs online, it is now possible to get the paperwork related to owning a bike done online. For instance, you can make an online payment of two-wheeler insurance or get your bike registered online at government portals. It is convenient, and it also saves the environment as there is no need to use paper.
If you are planning to own a bike in the future, here are a few ways in which you can say 'Goodbye' to using paper:
1. Hassle-free Vehicle Registration
If you have prior experience of buying a vehicle, you must have gone through extensive paperwork, long queues at the RTO, and bribery deals with the middlemen. All this is part and parcel of vehicle registration process in almost every Indian city. However, things have changed now, and there is Vahan, the national vehicle registry website, to help you out. This website can help in carrying out most of the RTO transactions.
For instance, most of the authorized bike dealers can register at this website for registration of new vehicles to obtain RCs. Similarly, services like vehicle ownership transfer, address change, permit issuance and renewal can be received online through this portal.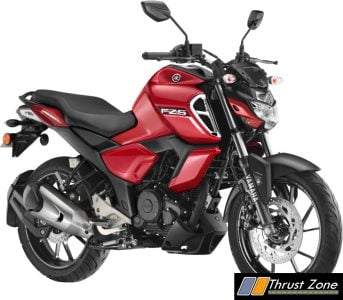 2. Quick and Easy Bike Insurance Purchase
Next to buying a bike, you have the responsibility to safeguard it against all the odd events with the help of insurance. In the past when Internet was not there, one could only buy bike insurance through an agent. The process was complicated and inefficient as well. However, time has changed, and you can now buy bike insurance online. Everything related to checking policy wordings, submitting documents and making payment for two-wheeler insurance can be done online.
You can research the most suitable bike insurance policy yourself and buy one online. Since it eliminates the role of intermediaries, it allows the insurers to offer insurance policies at lower rates than through an agent. So, buying bike insurance online means multiple benefits – convenience, money-savings and no use of paper.
3. Simplified Renewal of Bike Insurance
Just like buying a bike insurance policy, getting it renewed on time is equally important. It often happens that people fail to remember when to get their bike insurance policies renewed. Ultimately, they get to realize this mistake after being caught by the traffic police and paying a hefty fine for it. Since the recent changes in the Motor Vehicles Act, the government has imposed heavy penalties on the violators of road traffic rules, making it essential to renew bike insurance.
Just like the online purchase of bike insurance, you can easily renew the policies online. Most of the insurance companies now offer this facility to their policyholders. Making online payment for two-wheeler insurance renewal is safe and secure. You can do this in a few simple steps. Also, you get reminder emails or messages from your insurer to get the policy renewed timely.
Opting for ways to save paper while owning a bike can have a direct, positive impact on the environment. By following the simple ways mentioned above, you can do your part to save the environment while also getting the related benefits.