VW group has been rumored to launch a sub four meter SUV's or a 7-seater to be made entirely in India on the same platform as the Skoda Kushaq and Volkswagen Taigun. Either both make it in the future or just one of them is also still in speculations but we assume VW group has taken that decision in India already. What are the reasons behind all this?
Both cars have platform constraints as the Taigun and Kushaq twins have almost maxed out their wheelbase and length and making a 7-seater could require heavy modifications. A sub four meter looks like a possibility but the minimum length for it is also 4.1 meter or 4.2 meter which will be needed to be shortened to meet 4 meter length to meet excise duty concession. A reason why the VW group past management has been pushing the Indian governement to get rid of that regulation as it has met the needs to make the Indian car market a big volume one has already being met. This will allow for VW to do minimum modification, offer the 1.5 TSi motor and not make heavy investment. A fun proposition for the enthusiast and a 4.1 meter SUV from the brand is easier to make as seen in its global line up history.
If that does not happen, VW will go ahead with the rule and offer just the 1.0 litre motor for these sub four meter SUV's. VW might make another car on this platform to justify production costs and that well could be a hatchback or even smaller Citroen C3 and Tata Punch rival. Why production costs matter because as we know it is important for the brand to maintain a reason why we lost the beloved our Polo. A other significant reason was that the Polo was a older platform too that required a different production line to make.
Overall, when it comes to the 7-seater aspect, all of this will allow the VW group to play the aspiration card which it plays but on a very high scale, which it does not lower much. A Rs. 35-38 lakh 7-seater VW SUV could help the brand find people who want a smaller and affordable version for their families who aren't that big and could fit inside it just right for every day needs. That is where the 7-seater version of the Taigun and Kushaq could find homes. Already, people have asked for a 7-seater version of the twins and some are waiting. With the Kodiaq and upcoming Tayron, could aspire millions of people to get affordable version.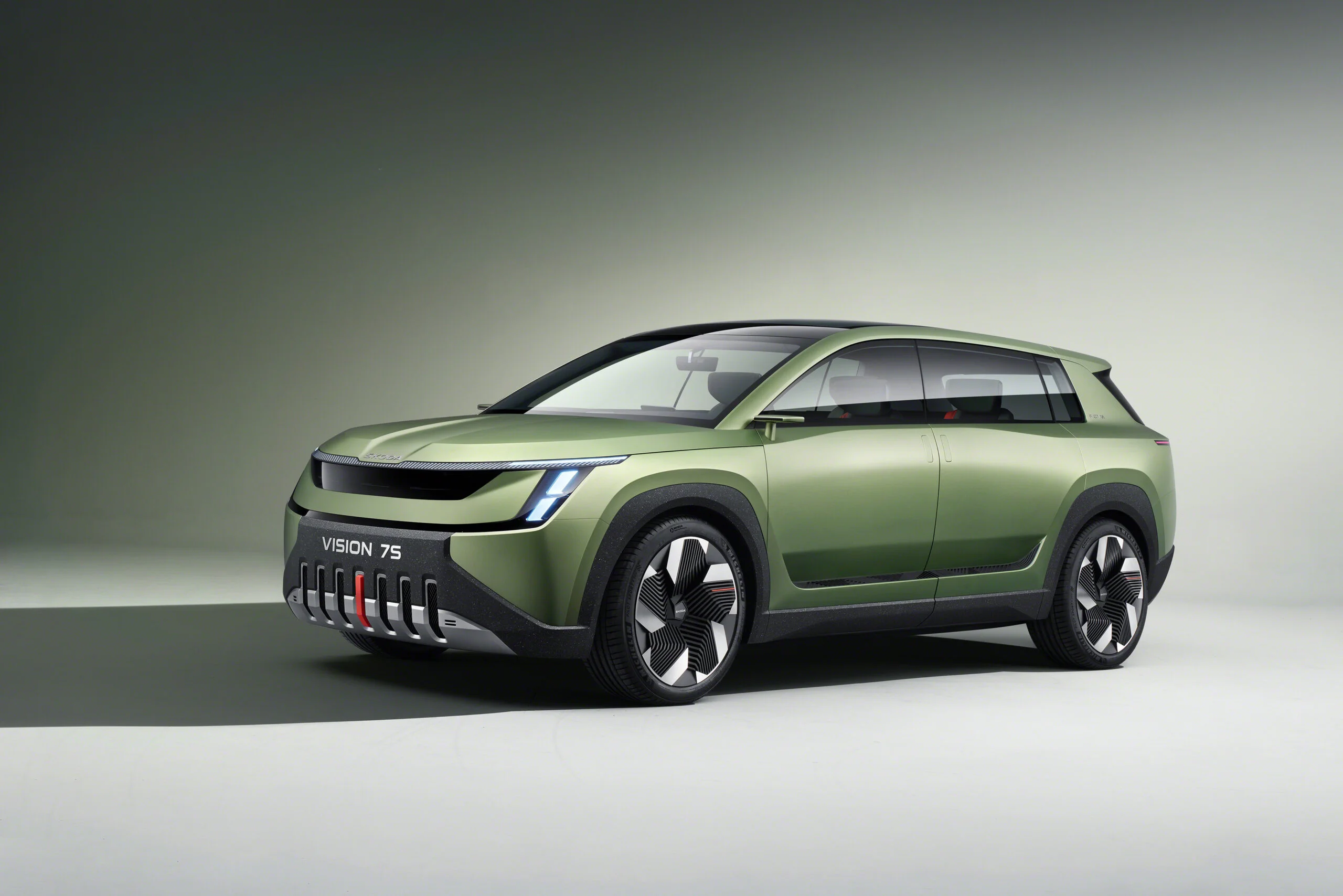 This is where the strength lies and we could see both cars come to India or a 7-seater one. Strong rumors in the newspaper industry suggest sub four meter is coming which VW group does not agree or disagree too either. Whether there are one or two or three SUV's coming, SAVIPL is making sure that is future is brighter in India. It has the powertrains, platform (almost), insight and most importantly, vision for the Indian market and that is enough for it take on its global rivals such as Nissan, Toyota and Hyundai.
Skoda Working On New Split Headlamp Design For Future SUVs, Kushaq Facelift