Tata Volkswagen MoU signed to announce collaboration as companies will look into joint development opportunities in future
After much speculations and rumours, Tata Motors and Volkswagen finally announced signing of an MoU that will look into joint development opportunities in future. This Tata-VW collaboration will be working together to create new range of products which will be shared between Tata Motors, VW and Skoda. During the signing of the MoU, Guenter Butschek, MD, Tata Motors and Matthias Muller, CEO of the VW Group, in Geneva during the 2017 Geneva Motor Show. It has been known that the two automaker powerhouses has been under discussions for some time now regarding this JV.
After long negotiations and discussions, it was finally decided that the new collaboration will be utilizing Tata's Advanced Modular Platform or AMP and not the more expensive VW MQB-A platform. The decision was only finalized after an independent German engineering firm; EDAG evaluated AMP and came out mighty impressed. As per the firm, AMP is very good in structural rigidity and crashworthiness.
Beyond new cars this Tata-VW alliance is also said to bring in component sharing as well as other technologies. This means that Tata will get to have the electric mobility architecture in its AMP, something for which Tata has been keen to having for some time now. VW's electric platform is also much better than Tata's own and cheaper as well. In the collaboration, it will be Tata which will take the engine development lead since VW's have very low localization, meaning they are very expensive for our market.
It is being said that the first product from this Tata-VW alliance will come out in 2019, however, what it will be is still unknown. This in particular will help Tata Motors, massive improvements in economies of scale that should neutralize the huge expenses it has made into the development of AMP. On the other hand, VW and Skoda, will benefit from lower overall costs which should enable them to make it big in the Indian market.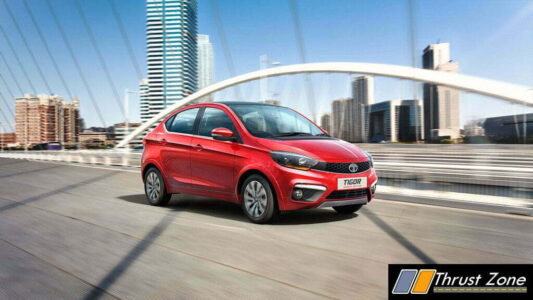 Tata Motors said regarding the alliance. "This is in alignment with Tata Motors' efforts to make itself 'FutuReady' by embracing new technologies, fostering higher platform efficiency and offering solutions that connect with the aspirations of our customers." While Skoda, which has been delegated with the project responsibility said, "This underscores the great confidence of the Volkswagen Group in the ability of our brand. Together with Tata we will be specifying the concrete opportunities for collaboration over the coming months".
Soon we will have further details on how Tata Motors and SKODA Auto will detail out the guiding principles and terms of cooperation for this new alliance. Once the agreements have been finalized, joint co-developments will begin. Based on this Tata Motors has plans to bring products in our market as soon as in 2019.