Time to Say Goodbye to Jaguar's V6 and V8 Engines as they are still by Ford in a plant which is far away. Jaguar is working on a solution through current platforms
Jaguar Land Rover, one of the UK's biggest luxury car manufacturer has decided to terminate its contract with Ford and will stop sourcing petrol engines from Ford's (F.N) plant in Bridgend Wales, marginally earlier than anticipated in 2020. Due to the step taken by JLR, the future of Ford's Bridgend plant has come into suspicion. The deal will now end in September 2020, as opposed to December of the year. JLR is ending the long-standing relationship three months earlier than planned, which is certainly a displeasing news for the Ford Bridgend Engine Plant.
The discontinuation of this partnership between JLR and Ford will put hundreds of jobs at the Welsh plant at risk, as about half of the plant's total are dedicated to JLR production. Ford will continue to look at other high technology opportunities for Bridgend in near future. In line with its legal agreement established back in 2008, Jaguar Land Rover has served the required three years' notice to Ford Motor Company for the supply of 6 and 8 cylinder petrol engines, which has now come to end from JLR. JLR stated that Ford has been, and remains an important strategic supplier to Jaguar Land Rover under an agreement which was negotiated to support JLR's business until the end of the decade.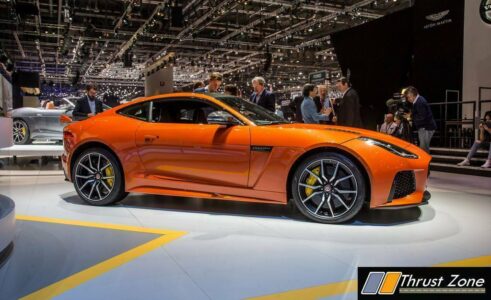 So whats on Jaguar's mind for their upcoming exceptional Jaguars ? As for now Jaguar Land Rover itself refused to comment on future power-train plans when asked, but what can turn out to be a good news here is that the company is thought to be working on a new, compatible inline-six, based on its extant 'Ingenium' architecture. With the accurate level of turbocharging one of these expected 3.0-litre unit could fill the V8 void, or JLR may get it sourced from elsewhere. BMW and Mercedes-AMG could be an option for JLR to source the engines for its future. Jaguar's V6 and V8 Engines could return back some time in the future but expect them to be specific to certain models only.