MG Motors are ramping the process to get to the Indian market. MG Motors in India will offer all types of cars types to the Indian consumer
MG stands for Morris Garages. MG is an old English automotive brand started by the MG Car Company Limited, a British sports car manufacturer which now is back in action. MG was famous for making 2 seat open-top sports cars; however, they also produced coupes and saloons. The brand is now owned by the Nanjing Automobile Group which purchased the rights and the assets of the MG Rover Group in 2005. MG was later renamed to MG Motor after they merged with the Shanghai Automobile Industry Corporation (SAIC). Back in June of 2011, MG launched their first ever all-new car for the 21st century and it was called the MG6.
The MG6 was an important asset to the brand as it marked their return to the automotive market after a long hiatus of over 16 years. The MG6 fastback is mainly built in China, but, the design and all the testing and engineering was carried out at its home in Birmingham in UK. MG insists that although the car is mainly built in China and finished off in Birmingham, the MG6 is true to its genes and its striking shape and sporty nature is what sets it apart from the class. Its styling and dynamics were all worked upon in the UK.

What spikes out interest in the brand is its revival and debut in India. There are a slew of MG classics still owned by many car collectors in India. MG Motors has planned to gather all such owners and reconnect with them. The brand will feature them for various events and promotions. MG owners can simply register with the company and connect them via their official Facebook page. The events will showcase the stunning old classic MG's and surely will generate hype amongst the enthusiasts.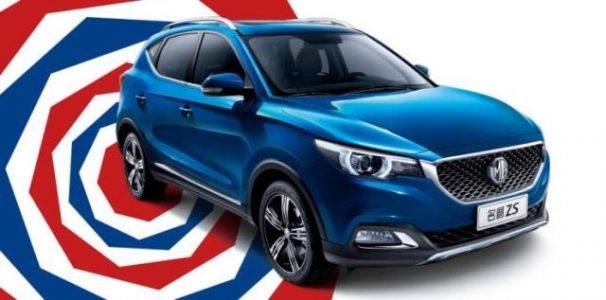 Although the brand was absent at the 2018 Auto Expo, they're firm about entering the Indian automotive market. MG's obvious models for India could be the ZS and GS SUVS and also the MG 3 hatchback. Diesel and petrol engines will be offered. With the recent acquisition of GM's manufacturing plant at Halol, Gujarat, MG sure is planning to manufacture some of their models in the country as well. It will be great to see another manufacturer jump right into the happening automotive scene.
MG motors steps are slow and calculated, the social media reach, the communication to the public in a bespoke manner seems to be offered in the future. However, Will MG's rich history turn their fortunes in India? Will this particular kind of effort continue forever and help gain momentum in the market? That remains a question for now as we all wait and watch what is next.