The absolutely brute yet practical new-generation Land Rover Defender arrived in 2019 as the 90 (three-door) and the 110 (five-door) body styles. And now, we have confirmation that there is an even longer Defender in the works that will be dubbed as the 130. The stretched new-generation Land Rover Defender 130 is said to be about 18 months away from launch, which makes its arrival sometime in late 2022 for European markets.
According to a recent report by Automotive News, Jaguar Land Rover Chief Financial Officer Adrian Mardell confirmed plans for the Defender 130 in February this year during an investor meeting. The confirmation only comes nearly a year and a half after a leaked internal presentation revealed that the Defender 130 with proper three-row seats was a part of the plan. The leaked documents showed a versatile cabin that could be configured up to eight seats. At present, the Defender 110 is offered with five-seats with two tiny seats in the third row, which are best reserved for children.
The Land Rover Defender 130 will have the same wheelbase as the Defender 110 at 3022mm, but the rear section will be stretched further extending the overall length of the SUV to 5098mm. The report further quotes Mardell saying, "The Defender 130 will hit a sweet spot in North America, China, and the Middle East, which we're not yet touching."
Details on the powertrain haven't been revealed yet but the Defender 130 could be offered with the larger engine options only, to make a demarcation within the portfolio. This will include the 3.0-litre petrol and diesel engine options, while a safe bet would be to add the recently revealed Supercharged V8 version on the 130 as well. A plug-in hybrid version will also be added to the mix, depending on the market.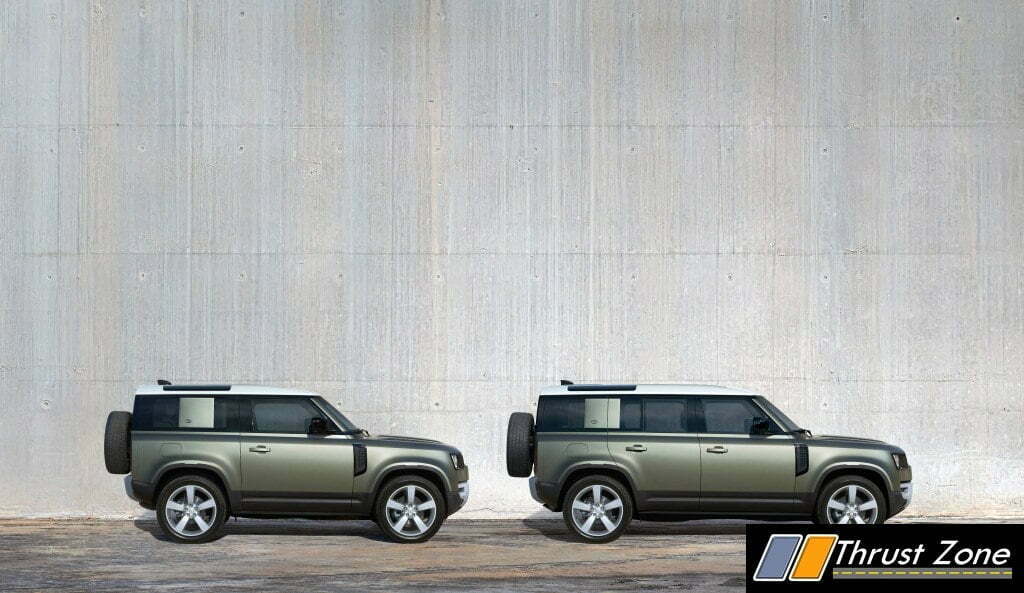 Jaguar Land Rover plans to go all-electric by 2025, but some of the company's existing models will have a long shelf life, especially halo products like the Defender. Meanwhile, the Defender 110 is offered in India already with the Defender 90 and the plug-in hybrid versions set to arrive later in the year. The Indian subsidiary will begin delivery of the diesel versions very soon.