The French carmaker Citroen is preparing to launch its first product in the Indian market later this year. Called C5 Aircross SUV, the model will be sold through the first set of dealerships that the company is busy readying now as it hopes to start operations in the second half of the calendar year 2020. The images of the company's first pilot dealership which is located in the Ahmadabad and operated by Karnavati wheels have been doing the rounds on the internet. The snapped outlet has an area of about 5000 square feet which will be good enough to display around 5 to 6 cars.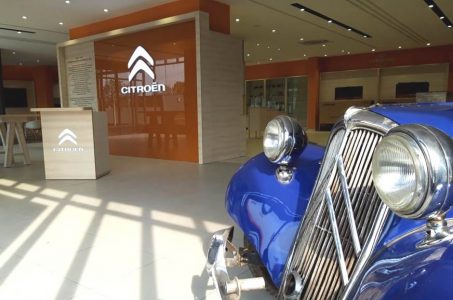 The format of dealerships will be based on the "Home Theme" of Citroen. The theme involves extensive use of wood and earthy tones to make visitors feel comfortable and intimate. More importantly, though the focus of the dealerships will be to provide seamless digital experience to the visitors whereby potential buyers can customize Citroen's offerings at home and then communicate their individualized preferences to dealerships smoothly.
In the initial phase of the operations, Citroen is likely to have around 10 to 15 dealerships with all of these expected to start functioning with the sales of C5 Aircross. Eventually, the company will add to this strength as it brings a couple of more products to the Indian market. In order to keep the cost in check, Citroen will focus on enhancing the localization content of their products.
This will also help the company to produce cars that are in accordance with the taste and preferences of Indian buyers. It will be interesting to witness how the Indian customers will respond to the offerings of the French carmaker as the competition in one of the hotly contested markets in the globe is already reaching its boiling point.