Honda Neo Sports Cafe Racer Concept is something to behold off which could be the next big thing for Asian motorcycle enthusiast
The 2017 Tokyo Motor Show which is a major auto event globally is packed with a lot of concepts and new launches for us and we bring you the news of latest machines being launched and what all is the line-up for the upcoming years from various automotive brands. Japanese auto giant Honda has an prominent line-up for the future and standing out from their line-up is the all new Neo Sports Cafe Racer Concept which has been made its debut at the annual auto event.
Well the bike's got something in it and makes it clear about it being the next generation naked sports motorcycle from the company. The Neo Sports Cafe Racer is a full fledged motorcycle designed for riders who have had a lot of riding experience and is not a machine for starters. The LED headlamp, clean and simple body styling gives the bike a very typical cafe racer like look and to be honest we have already started liking it.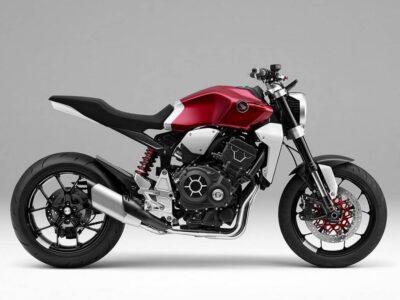 The arched fuel tank painted in fierce red connected to the floating seat brings the bike on a whole new level, while the beefy fully adjustable front forks with single sided swingarm at he rear, aggressive set and handlebar and the chrome finished flawless tail pipes from the water cooled fuel injected inline-four cylinder engine are just stunning. The engine is the same one seen on the CB1000R.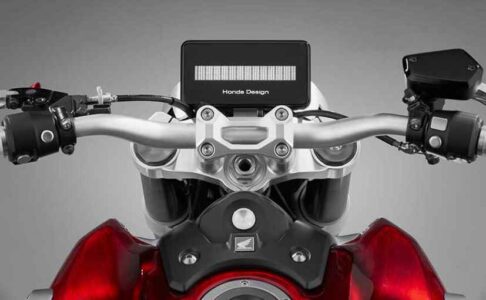 The Neo Sports Cafe Racer is a complete packaged naked sport motorcycle that combines the fun of and artistry of a sport bike with a new generation motorcycle combination. The Honda Neo Sports Cafe Racer concept is being a focal point at the Tokyo Motor Show this year despite there being a ton of other models in parade. It isn't clear yet if the pretty looking Neo concept will make it to production, but if it does, and we unquestionably hope so, it will go up against the likes of well-liked Triumph Thruxton and the BMW R nine T. The NSC has it has been labeled will be present at the EICMA next month and we will be bringing you more information on the concept when arrived.