Mercedes Conducts Golf Trophy 2019 in Mumbai And Around The Country – Winner Represents India in Germany!
Mercedes Conducts Golf Trophy 2019 in Mumbai to select one of the few amateurs who will go to Germany to compete the against the same from 60 countries
In its 25th year in India, the country's largest luxury car manufacturer Mercedes-Benz India will tee of its flagship golf property – the Mercedes Trophy 2019 in Mumbai's BPGC (Bombay Presidency Golf Club) from 23rd – 25th of January, 2019. India's longest running and one of the top amateur golf tournaments now in its 19th edition, will witness participation from over 2200 amateur golfers, who would be vying for a place in the highly coveted world finals to be played at Stuttgart, Germany later in the year.
Three golfers, one winner from each of the three handicap categories, make the trip to Stuttgart to represent India in a global tournament, which will see participation from 60,000 golfers from 60 countries.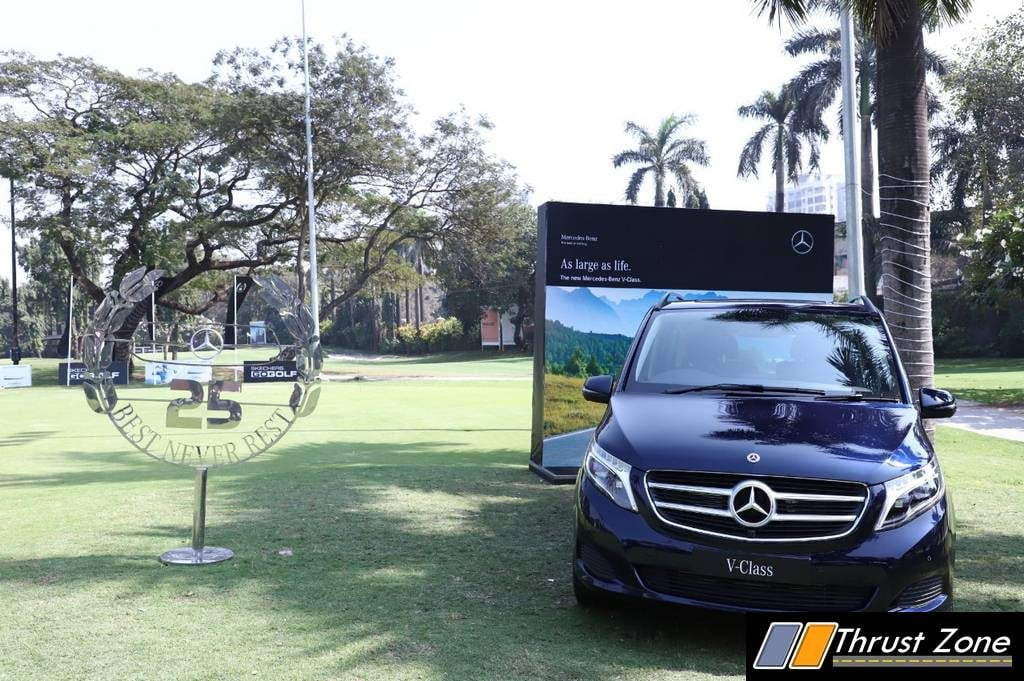 The Mercedes Trophy 2019 in India would consist of a total of 23 rounds of golf being played across 11 cities of the country. Among the many lucrative prizes on offer, one lucky winner also makes an all expenses paid trip to the holy grail of Golf tournaments, the British Open, later this year. Mercedes–Benz has again joined hand with their global charity partner– Laureus Sport for Good Foundation through Mercedes Trophy to raise funds for its programmes in India. While participants can donate online or on-ground at the tournament venue, Mercedes-Benz India Limited (MBIL) will donate an equal amount to match the funds raised from participants.
The 19th edition of the Mercedes Trophy commenced with the Pune qualifiers at the Oxford Golf Resort and will travel to 8 more cities – Ahmedabad, Kolkata, Hyderabad, Gurugram, Noida, Chandigarh, Jaipur, Lucknow before returning to Pune for the National Final. Forty winners will be selected from the qualifiers, which will end on March 17, 2019 in Lucknow. The National Final will be played between 27th and 29th March 2019 in Pune and three winners will compete against winners from tournaments played all over the world in the 30th edition of the Mercedes Trophy.
Mercedes-Benz is also providing opportunity for beginners to learn golf through Golf Clinic under expert supervision. One of the biggest golf tournaments in the country, MercedesTrophy, has attained social significance with the association of Laureus – Sport for Good Foundation. In addition to this, MercedesTrophy will also organize lucky draws for participants who have donated towards this noble cause. The tournament of Laureus' India based partner NGO-Naz Foundation, to empower underprivileged children.