In lieu with the recent announcement made by the Indian Govt., Volkswagen today introduced a 'Corporate Edition' on the diesel variants of the Polo, Ameo, Vento & Tiguan. The Corporate edition, applicable on select variants is introduced in an attempt to pass on the benefits received from the Govt. through a reduction in corporate tax.
Through this initiative, we intend to offer corporate customers a robust offering from Volkswagen, a 'value-for-money' offering which includes – competitive prices, German engineering, safety and a fun-to-drive experience. For customers that are apprehensive on the future of diesel vehicles, Volkswagen announces a 5-year warranty and 5-year roadside assistance on the above mentioned carlines. It would in turn offer customers peace of mind and a hassle-free experience with Volkswagen.
The Volkswagen Corporate edition is applicable for corporate individuals as well as organizations across industries, which include MSMEs, Government employees, Lawyers, Architects, Chartered Accountants and many more. The edition covers a suite of offerings comprising of attractive benefits on purchase, servicing of the vehicle, accessories as well as loyalty benefits.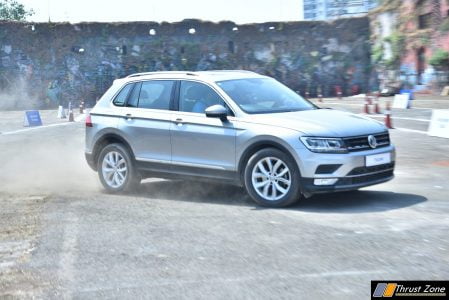 Speaking on the occasion, Mr. Steffen Knapp, Director, Volkswagen Passenger Cars said, "Volkswagen India welcomes the announcement by the Hon'ble Finance Minister on the reduction of the corporate tax rate. In lieu of this, we at Volkswagen, would like to pass on the benefit to our customers through our Corporate edition. We are confident that this initiative would regain customer sentiment as its comprehensive and worthwhile package for prospective customers in search of premium mobility."
The Corporate edition will be available across Volkswagen's network of 132 sales & 113 service touchpoints across 102 cities in India.
Reminder of these engines on offer with Polo, Ameo and Vento: There is a new 999cc three-cylinder petrol engine is good for 76hp of power at 6,200 rpm and 95 Nm of torque at 3,000-4,300 rpm. While power has gone up 1 bhp in comparison to the older unit, the torque is lower by around 15 Nm. However in the 1-litre configuration, the torque kicks in earlier which hints at enhanced drivability of the motor. What's even better is the fuel efficiency figure, which at 18.78 kmpl is higher than the 16.47 kmpl of the previous unit.
The 1.5-litre TDI diesel engine is capable of producing 90 bhp and peak torque of 230 Nm. The transmission duties are carried out by a 5-speed manual transmission gearbox on both the trims. Along with this petrol variant the other variants on offer are the petrol GT TSI making 105 BHP and 175 Nm of torque, the GT TDI making 110 BHP and 250 Nm of torque and the diesel powered versions.
Read this too: VW Polo 1.0 litre petrol engine details
Read this too: Highline Plus Vento Launched with more features and LED lights
Read this too: Diesel Ameo Driven with manual and DSG>. #Review
Read this too: FINALLY! NEW VENTO SPIED TESTING, LOOKS INTIMIDATING!
Read this too: 190 BHP POLO GTi launched!!
Read this too: VENTO 110 PS DIESEL VERSION LAUNCHED!
Read this too: VENTO PREFERRED EDITION LAUNCHED!
Read this too: POLO/AMEO/VENTO GETS DUAL AIRBAGS ABS
Read this too: Vento/Ameo/Polo Signature Crest Edition
Read this too: VW Electric Saloon revealed