2019 Jeep Compass Sport Plus Variant will help the company take a vertical take off, it needs the right fuel first!
FCA India today announced the start-of-sale of the 'Sport Plus' derivative from its portfolio. The Jeep Compass, which has been witnessing great demand particularly for its top-end trim will now have an entry-level offering in the Sport Plus variant, claims the company.
The new Jeep Compass Sport Plus, at INR 15.99 lakh (ex-Delhi), comes with additional new features as standard, such as 16-inch sporty alloys, dual-zone auto air-conditioning (climate control), rear parking sensors and black roof rails, in addition to the 21 key features, including the Electric Parking Brake, Disc Brakes on all four wheels and the sophisticated Frequency Selective Damping, which also come standard across the entire Jeep Compass range.
The Jeep Compass Sport Plus comes in front-wheel drive (FWD) in two powertrain options – a 173 PS, 350 Nm, 2.0-litre Multijet Turbo Diesel with a 6-speed manual transmission that can deliver a fuel efficiency of 17.1 kmpl and a 162 PS, 250 Nm, 1.4-litre MultiAir Turbo Petrol with a 6-speed manual transmission that can deliver a fuel efficiency of 14.1 kmpl.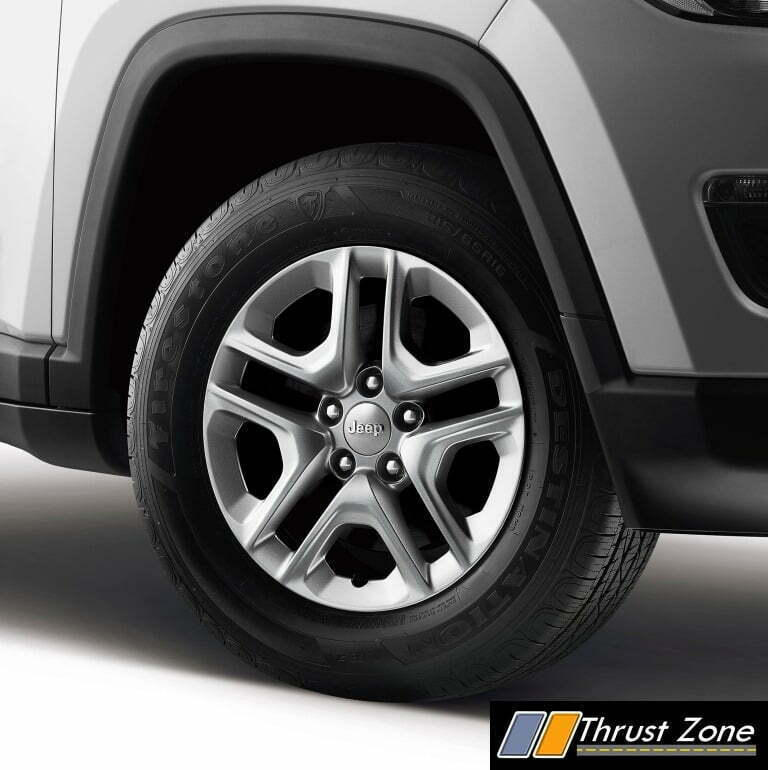 While this could help Jeep take a vertical take off to a certain extent, full flight can only be achieved when the automatic diesel will come which customers eagerly wait for more than anything else that the company offer. Bombarded with questions as always, when the diesel-auto-off-road trail ready version will come, we told you earlier, before you can ask us again, It should happen in first half of 2019. The reason is plain simple that is stopping FCA India and every other manufacturer in the country to provide a powertrain option in today's time is the upcoming BSVI norms which need the BSVI fuel to run that is now being supplied to fuel stations as we speak.
Read this too: Jeep Compass petrol automatic review
Read this too: Jeep Compass Sales, export and variants details
Read this too: Jeep India Entry – What's in it for you!?
Read this too: Jeep Grand Commander is a 7 seater Compass
Read this too: Jeep Camp Expirieince
Read this too: Jeep Compass Safety Rating/a>
Read this too: Jeep Compass complete pricing and details
Read this too: Jeep Ahemdabad details dealership
Read this too: Jeep Compass Diesel Automatic spied
Read this too: Jeep Renegade Testing Begins in India