2017 Luxury Car Sales Continued To Be Dominated by Mercedes-Benz India, the overall luxury car market shows some serious volume increase, increasing their market share
Mercedes-Benz India's 2017 sales numbers are 15,330 units in the Jan-Dec 2017 period Mercedes-Benz firmly retains it's volume leadership in the luxury segment for the 3rd consecutive year. Globally, the brand sold 2,289,344 units growing by 10%. With these sales figures, Mercedes-Benz remains the leading global premium car brand.
Here are some key facts From Mercedes-Benz that helepd them grow:
Annual sales: 15,330 units | 16% growth y-o-y
Sedans, SUVs and AMG performed in double digit
The Best Keeps Leading is the motto for 2018
Product offensive of 2018 starts with Mercedes-Maybach S 650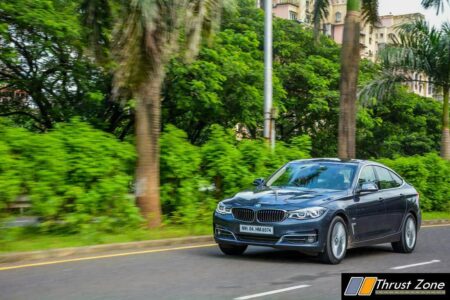 BMW Group India delivered 9800 cars (BMW + MINI) in 2017, registering a growth of 25% as compared to 2016. BMW India sold 9379 cars in 2017, clocking a notable growth of 25% as compared to 2016. MINI is leading the small-premium car segment in India with 421 MINIs hitting the road in 2017, a growth of 17% as compared to 2016.
Read this too: 6-Series GT unveiled, coming to India
Read this too: 8 series concept images and details
Read this too: 2017 BMW X3 arrives In India
Volvo Cars, announced today a robust 28 per cent annual growth in volumes, ending the calendar year 2017 with highest ever 2029 retails. The sturdy sales performance comes on the back of a great year marked by exciting new product launches, successful start of local assembly, network expansion and exemplary brand engagement programmes.
Read this too: Volvo XC60 Reviewed
Read this too: Volvo V90 Cross Country Reviewed
Read this too: Volvo S60 Polestar Reviewed
Read this too: Volvo S90 Reviewed
Read this too: Volvo V40 Reviewed
Audi said it sold 7,876 units in January-December 2017, up two per cent compared with 7,720 units in 2016.
Jaguar Land Rover India announced a growth of 49 percent in volume for the calendar year 2017. With 3954 units sold during this period, Jaguar Land Rover India reported great sales with competitively priced model range, world-class retailer footprint and enhanced service and brand experience programs for consumers.
Read this too: Jaguar F-Pace India production begins
Read this too: Jaguar E-Pace secures 5 star rating
Read this too: F-pace sales touch one lakh worldwide