All New 2020 Honda Activa 125 BS6 launched at a price of Rs. 64,790
Honda Motorcycle & Scooter India today launched the Activa 125 BSVI – Honda's first Bharat Stage VI compliant scooter, much ahead of the April 2020 deadline. With the new Activa 125 BSVI on streets thanks to ACG starter innovation. The all new Honda Activa 125, Honda's FIRST BSVI two-wheeler will lead the new era of transformation towards a cleaner future. It comes with a host of Industry-first features offering more value for the customers.
All new Activa 125 BSVI is developed with as much as 26 new patent applications. At the heart of Activa 125 ticks Bharat Stage VI compliant NEW Honda's trusted 125cc PGM-FI HET (Honda Eco Technology) engine boosted by Honda Enhanced Smart Power (eSP). A performance accelerator to the HET engine, Honda Enhanced Smart Power (eSP) technology optimizes energy output by maximizing efficient combustion and minimizing friction with a silent start &a smooth eco-friendly engine.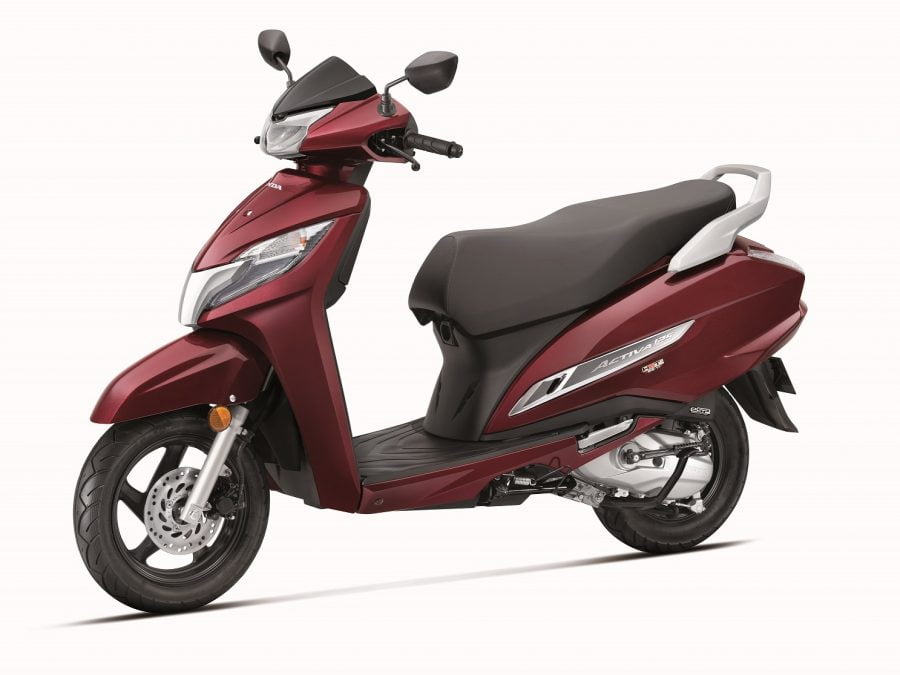 Honda Enhanced Smart Power (eSP)is an integration of the following :
1. Unique Honda ACG Starter. It starts the engine jolt free via the same AC generator used to generate electricity and charge the battery while riding. This eliminates the need for a conventional starter motor, thus there is no gear meshing noises.
Two new mechanical features lead to engine start without applying much force – the first being efficient utilization of decompression with slightly opened exhaust values (at the beginning of compression stroke) followed by the Swing Back feature which rotates the engine in a slightly opposite direction which allows the piston to take a 'running start',making it easier to start the engine with a small amount of power.
The Honda ACG starter also ensures for comfortable frequent operation of Idling Stop System NEW – an another First for Honda models in India. The Idling Stop System automatically switches the engine off at traffic light and other brief stops, eliminating unnecessary fuel consumption and resulting in lesser emission. Engine can easily be re-started with simple twist of the throttle.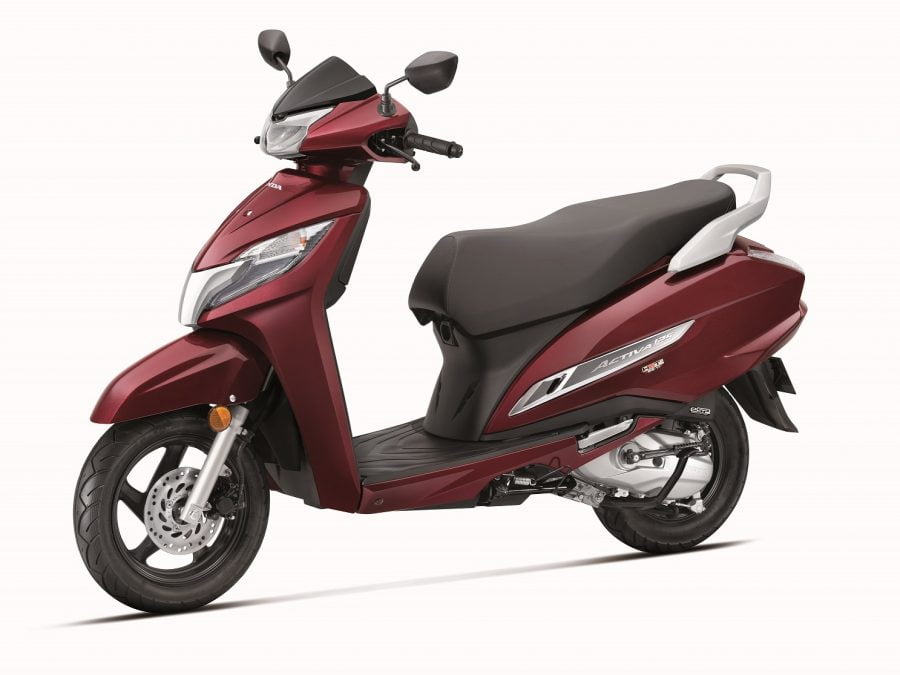 2. Programmed Fuel Injection(PGM-FI)NEW : The name given by Honda to a proprietary digital electronic fuel injection system for internal combustion engines which injects the right amount of fuel in cylinder based on specific engine data, available since the early 1980s. Direct fuel injection into the combustion chamber through nozzle generates more refined power delivery, better response to cold start.
3. Improvised tumble flow &compact combustion chamber: Honda developed the world's first tumble flow technology through integrated die-casting process. It produces tumble flow by optimizing inlet port shape and using reverse flow phenomenon, without adding additional components leading to combustion improvisation together with compact combustion chamber.
4. Friction Reduction: Offset Cylinder, light weight compact crankshaft & piston, reduce overall engine friction & weight impact.
New digital analogue meter with Advanced Information :It gets advanced with 3 New real time informatics like Range (displays distance one can travel with existing fuel in tank), Average (for overall fuel consumption display)& Real-time Fuel Efficiency.T he meter displays details like Total Trip, Clock, ECO Indicator and Service Due Indicator with anOn-Board Diagnostic feature of Malfunction light which alerts the rider in case of serious malfunctions in the vehicle needing immediate attention.
Side Stand Indicator with Engine Inhibitor NEW(a first in scooter segment) prevents engine start while the side stand is engaged enabling a convenient and carefree ride. In addition to redesigned 18 litre under-seat storage space, the New Activa 125 BSVI gets a front glove box which provides additional storage space. It also comes equipped with a unique integrated dual function switch for unlocking the seat & opening external fuel lid offering maximum convenience to the rider. Activa 125 BSVI comes with a full LED headlamp and restyled signature LED position lamps.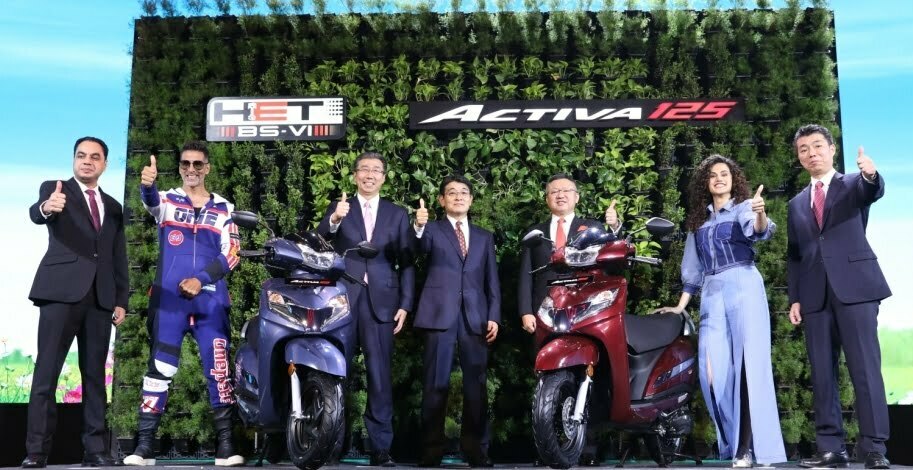 Full metal body with a chiseled tail lamp & grab rail fulfil the promise of easy & reliable ride. Making every ride on new Activa 125 BSVI comfortable and convenient experience is the Combi-Brake System (CBS) with Equalizer and 3-step adjustable rear suspension. The all new Activa 125 BSVI will be available for sale towards the end of September.
Read this too: 2020 ACTIVA BS6 110 launched
Read this too: Honda Grazia Scooter BS6 launched
Read this too: 2020 Honda 125 SP BS6 is HERE!
Read this too: 2020 Honda Dio BS6 launched
Read this too: 2020 CD100 DX BS6 Launched
Read this too: New colors of 2020 New Model Unicorn 160 BS6 also arrives!
Read this too: SHINE SP WITH NEW COLORS AND BS6
Read this too: 2020 Honda CBR250RR is here/a>
Read this too: 2020 Africa Twin Adventure Launched
Read this too: 2019 CBR 650F Launched in India
Read this too: 2020 CBR 150R Details
Read this too: CBR 150 Ex-motion Revealed -what a bike!
Read this too: CB 150 Streetster Revealed -Retro modern 150cc bike
Read this too: CBR400R is what we want!
Read this too: 2020 Honda Goldwing unveiled