The 2017 models do offer more performance and better emission, but the number isn't higher than the discounts that is on offer right now with Discount on Kawasaki and Honda Superbike
Deals don't get interesting like this everyday. Japanese manufacturer always make sure they profits stay high as possible for machines which aren't segment best or leading either. The manufacturer always brings in reliability and ease of use to the package which helps them get customers. Superbike idea is also the same. However, this time, the opportunity is very high indeed. Dealers are cutting prices and offering discounts of over one lakh rupees to customers to take away these bikes. The motorcycles are already quite appealing and have always been on the customers mind as they are entry into the brand or certain segment.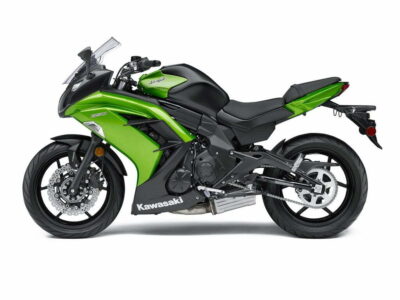 For example, the Z250 is Rs. 92,000 cheaper than before and is the entry into the Kawasaki brand. ER-6N is RS. 1.5 lakh cheaper and it is entry into middle weight street-fighter world. Ninja 650 is the segment benchmark as it offers touring and performance along with supreme comfort and bullet proof reliability. Honda has finally given the Indian market a middle weight superbike which was one lakh more expensive and today, that same exact amount is gone and makes it the steal of the day. CBR650F makes 87 PS of power and torque is up by 62 Nm.
The Ninja 650 and ER-6n come with 649cc liquid-cooled, 4-stroke DOHC, parallel-twin engine which produces 72.1 PS @ 8500 RPM and a peak torque of 64Nm @ 7000 RPM. The Z250 on the other hand comes with a 249cc liquid-cooled fuel-injected, 4-stroke parallel-twin motor that develops 32 PS @ 11,000 RPM and a peak torque of 21 Nm @ 10,000 RPM. As you read this, you are lucky enough to get yourself one as sources suggest there is quite a bit of stock left in the market where the dealers are. Pro tip, you get more discount if you are good at it. Now, don't just stand up and dance, go to the showroom and get your twin-cylinder or inline-four NOW!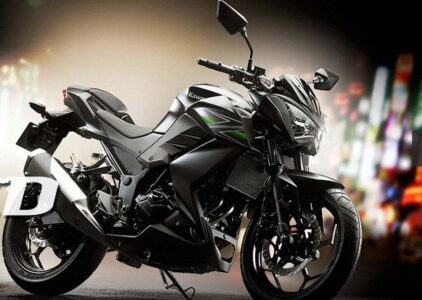 Old prices (On-road Pune)
ER-6n -Rs 5.92 lakh
Ninja 650 -6.36 lakh
Z250 – Rs 3.92 lakh
Honda CBR650F – Rs. 8.43 lakhs
New Prices (On-road Pune)
ER-6n – Rs 4.42 lakh
Ninja 650 – Rs 4.86 lakh
Z250 – Rs 3.0 lakh
Honda CBR650F – Rs. 7.13 lakhs
Read this too: Versys 300 coming.. Enough said!
Read this too: Lighter, efficient and better looking all new Z650
Read this too: Z900 REPLACING Z800 AND Z1000, LOOKS HOT!
Read this too: 2017 Ninja 650 just got the upgrade of a LIFETIME!
Read this too: 2017 Ninja 1000 just got competitive in litre class touring
Read this too: W800 SPIED IN DEALERSHIPS, SUPERB LOOKING RETRO MOTORCYCLE
Read this too: KX100 AND KX250 ARE DIRT BIKES THAT HAVE COME TO INDIA
Read this too: ninja 300 gets mechanical changes for 2017