2019 Bajaj Motorcycles – CT100 Platina and Pulsar Will Get 'Remarkable' Addition Of Features In June
2019 Bajaj Motorcycles such as the CT100 Platina and Pulsar will get new features which will make them stand apart.
In a recent statement by MD Rajiv Bajaj has said that these three brands, which do extremely well for the company, will get 'remarkable' features added to them. Bajaj is getting ready for launching these products as its just two months away from announcement, if we don't count any delays. The second quarter is critical for the company as it plans for the time ahead to come.
The next three quarters will see BSVI vehicles rolling out. Drastic mechanical changes will be seen which will include fuel injection addition, 4-valves and catalytic converters the size of dustbins, in some cases, added to all two wheelers in the country.
The quote from Mr. Bajaj to ET Auto "In June we are going to do something very remarkable with our CT, Platina and Pulsar brands. Between marketing and R&D, our people have come up with some really smart ideas. So, there will be one newer product of each of these three brands. All I can say is that all three will be very, very innovative. Each of them will have one new feature, which, in my opinion, will be extremely attractive to customers."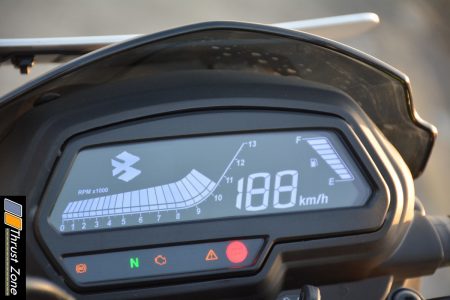 What could be these features? We think it could be the connectivity features that TVS introduced recently with the Ntorq which helps pair the speedometer with the mobile phone via an App. A thing that is getting more significance with four wheelers as well. It could be LCD screen with a lot of features. LED lights can be included to save battery and make bikes more efficient since the inclusion of AHO is now mandatory. What it turns out to be is still two months away. Let's wait and watch.
Read this too: 2018 Bajaj Discover 125 and 110 launched
Read this too: 2018 Bajaj Discover 110 ADS Launched
Read this too: 2018 Bajaj Discover 125 ADS Launched
Read this too: CT100B launched worldwide
Read this too: 2018 Bajaj V15 2019 Model details – launched
Read this too: 2018 Bajaj Platina details
Read this too: 2018 Bajaj Avenger ABS launched
Read this too: 2018 Bajaj Pulsar 180 ABS launched
Read this too: 2018 Bajaj Pulsar 150 ABS Twin Disc Launched
Read this too: Pulsar RS200 details and all numbers and price list
Read this too: 2018 Bajaj Pulsar 180F launched
Read this too: 2018 Bajaj Pulsar 220 ABS launched
Read this too: Pulsar NS160 launched, full details
Read this too: 2018 Bajaj Models Launched -Includes Pulsar Black Pack, Dominar 400, Avenger 220, Platina and Vikrant
Read this too: 2018 Bajaj Pulsar Black Pack Series details
———————
Read this too: Aamir Khans buys v15
Read this too: 2018 Bajaj Pulsar Festival of speed is back in Third Avatar
Read this too: Bajaj Triumph bike is confirmed to be a 500cc single-cylinder
Read this too: Urbanite codenamed electric vehicles coming
Read this too: Avenger 400 is a dream that come true some day – rendering and speculations