After the success of the 390 Adventure, KTM is looking forward to introducing a size-plus 490 Adventure for the riding enthusiasts. The rationale behind this mid-size bike is a demand for a more powerful Adventure bike which will be able to strike a perfect balance between power and weight.
The parent company of KTM, Pierer Mobility Group is mulling seriously on 490 Adventure and the launch is expected to coincide with the advent of the company's new 890 model line-up which is going to replace the existing 790 model range.
KTM 490 Adventure will be underpinned by the company's new platform and powered by a 500cc parallel-twin motor. A leaked official communication in this regard suggests that the 490 series will not replace the 390 line-up; rather it will act as a bridge between 390 and 790 series. In other words, this new series is expected to open new growth avenues for the company.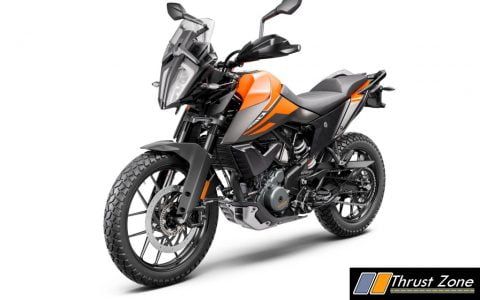 It's important to note that the 490 Series will debut as a street model and then its RC version will make its way to showrooms. The launch and specifications details are scarce at the moment though we know that KTM 490 Adventure will get wire-spoke wheels opposed to the cast alloys that we witnessed on 390 Adventure at EICMA 2019.
The interest of KTM in the mid-size segment category is a piece of good news for Indian buyers as this space is currently dominated by only one name, the Kawasaki. More competition in this segment certainly means more competitive offerings from manufacturers which, in turn, bode well for both customers and industry.
Although we have the likes of RE Himalayan and Hero Xpulse vying for customers' attention in the mid-size category, sales numbers suggest that these are not able to fulfill riders' expectations fully. Hope, KTM's 490 Adventure will be able to meet these expectations with its perfect balance of power and weight.